Bitcoin and Ethereum Dropped (A Lot) and the Poker World Freaked Out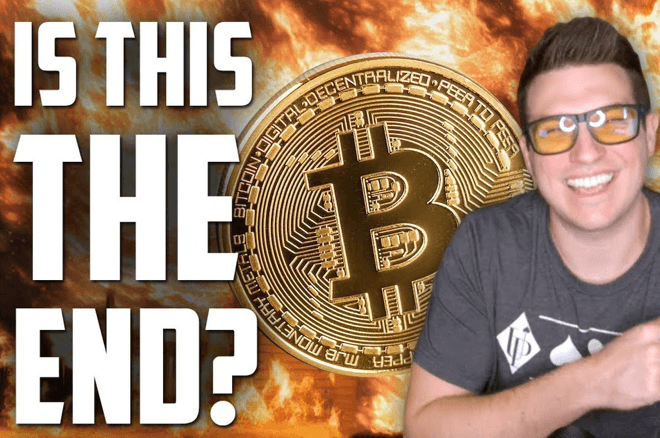 Will the 2018 World Series of Poker see record numbers this year? I think the answer to that lies in whether cryptocurrency is doing well or not. Truly. It seems as though the crypto market and poker are becoming more and more molded and dependent on one another.
And if you ever want to know how the state of poker is doing, just scroll through your Twitter timeline during the highs or lows of any cryptocurrency and you'll get an instant understanding. Monday night was a perfect example.
Bitcoin tumbled below $6,000 for the first time since November before recovering most of its earlier losses. Peak Bitcoin and poker climate was in December when BTC reached above $19,000. But Monday was one blow after another as the stocks took a beating. The Dow fell almost 1,600 points, the biggest point decline in history during a trading day. And as a result, cryptocurrencies including ethereum, litecoin and ripple, all followed bitcoin's drop.
Ethereum has peaked as high as nearly $1,400 so when it dropped below $600, naturally, the whole poker world freaked out.
It's no surprise that Doug Polk is on this list. After all, he is spearheading an entire crypto movement on YouTube. He has 158K YouTube subscribers for his crypto channel so when he talks, people definitely listen. Obviously he took the Patriots in some sort of bet for the Super Bowl (and they lost to the Eagles) and is now having an even rougher week thanks to cryptocurrencies dropping.
Eagles won the superbowl and gave glory to god during a huge crypto crash/stock market dip.

— Doug Polk (@DougPolkPoker)
Here's a look at other "freak out moments" from Poker Twitter.
A lot of people are predicting crypto prices right now. They are grabbing numbers from the wind. If you are a… https://t.co/uzbL3vEko2

— Dutch Boyd (@DutchBoyd)
If any crypto guys want me to do a video talking about how to deal w/ losing 50%+ of your hypothetical networth in… https://t.co/gwu5SX9XKU

— Joey aka Break TOS Police (@Joeingram1)
The end is near, right?
Keep cryptocurrencies in your thoughts and prayers.
Let's hope for the sake of the future of poker that crypto does well (at least through the end of WSOP). And if you're still unsure about the stages of $crypto, here's a visual guide.