Helping Hands: Charity Series Event Benefits Folded Flag Foundation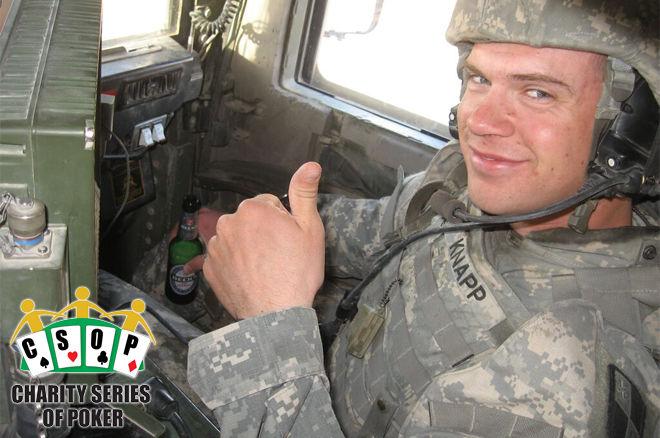 Mike Knapp's tour of duty in Afghanistan was almost over. It was May 18, 2012, and he was set to return home that afternoon. A sergeant in the U.S. Army, he and his platoon were up at 6 a.m. that morning in the mountains in the Kunar province. No doubt Mike, 28, was looking forward to the reunion in Fort Lewis, Wash., with his wife Abby. His daughter Kinsley was only three months old when he was deployed.
"I've gotten to know a lot of poker players, and I've been encouraging them all to go play in L.A."
That happy reunion would never occur. As Mike's team readied their equipment, a rocket-propelled grenade ripped through their location. Mike was killed, and like so many others, Abby was left a widow, and 9-month-old Kinsley had lost her father.
It's a terrible statistic to face. Since 1990, more than 7,000 Americans have died while deployed in a combat zone. Like Mike Knapp, many of those left behind spouses, children, loved ones, and friends. Of these, 97 percent of surviving spouses are women who must pick up the pieces and try to cope not only with a deep emotional loss, but also the day-to-day difficulties of raising children, running a household, and paying bills.
"The first couple years were so rough," says Abby, now 32. "But now I've at least had a little time to recover. It's been a long journey."
The Folded Flag Foundation is there to help. The group's mission is to provide scholarships and grants to spouses and children of the U.S. military and government personnel who were killed as a result of hostile actions or in an accident related to U.S. combat operations.
Founded by Vegas Golden Knights owner Bill Foley, a West Point graduate who served in the Air Force, the group will be the beneficiary of the Charity Series of Poker's Above the Fold – A Sky-High Salute to Service and Sacrifice tournament on Feb 25. The event is receiving support from the Vegas Golden Knights Foundation with some silent auction items from the team also available.
The poker world is no stranger to giving back, and tournament organizers are hoping players turn out in force to keep funds flowing to those in a similar position as Abby Knapp.
A Helping 'Hand'
With a major poker weekend planned in Los Angeles beginning Feb. 22 that includes the American Poker Awards, the Above the Fold tournament will be held in the Andaz Hotel in West Hollywood, which will also host the awards. The $400 tournament with $200 rebuys begins at 1 p.m. and Daniel Negreanu will serve as host and emcee. With charity the goal, the action will be fast, furious – and fun.
If you are in LA Feb 25th then come on out and play some poker for charity! Will be a fun event. https://t.co/MF5Jb2SADv

— Daniel Negreanu (@RealKidPoker)
"This is not your average poker tournament with players wearing headphones and hoodies while grinding it out," says poker player Matt Stout, founder and president of the series. "Everybody is there to have a good time, drink, and enjoy the party. It's very rare to see anyone even get upset when they lose at these events because winning prizes is secondary to having a good time and supporting the cause for most."
Little: "If you have never played a CSOP event, give them a try."
Folded Flag will benefit from plenty of action, but there will also be plenty of sweet rewards for players. Prizes include a seat in the 2018 World Series of Poker with the winner then playing heads-up against Negreanu to try to win a private poker lesson from Kid Poker. Awards also include significant prizes for the chip leader at the end of the rebuy period as well as the player who purchases the largest number of rebuys. The top six finishers will also win prizes.
"We've had entire tables all in blind at our events because they know that they're not only playing for huge prizes but raising more money for a great cause through their rebuys at the same time," Stout says.
The fun and charity doesn't end at the poker table. At 5 p.m., a dinner reception and casino night begins while the final table of the tournament plays out alongside. The casino night winner earns an exclusive Napa/Sonoma Wine Country experience for two.
Cards and Compassion
While in college 14 years ago, Stout served as the vice president of his college's chapter of Habitat for Humanity. At only age 19, he organized a $10 rebuy charity fundraiser tournament in his dorm – and he saw the potential of what might be possible.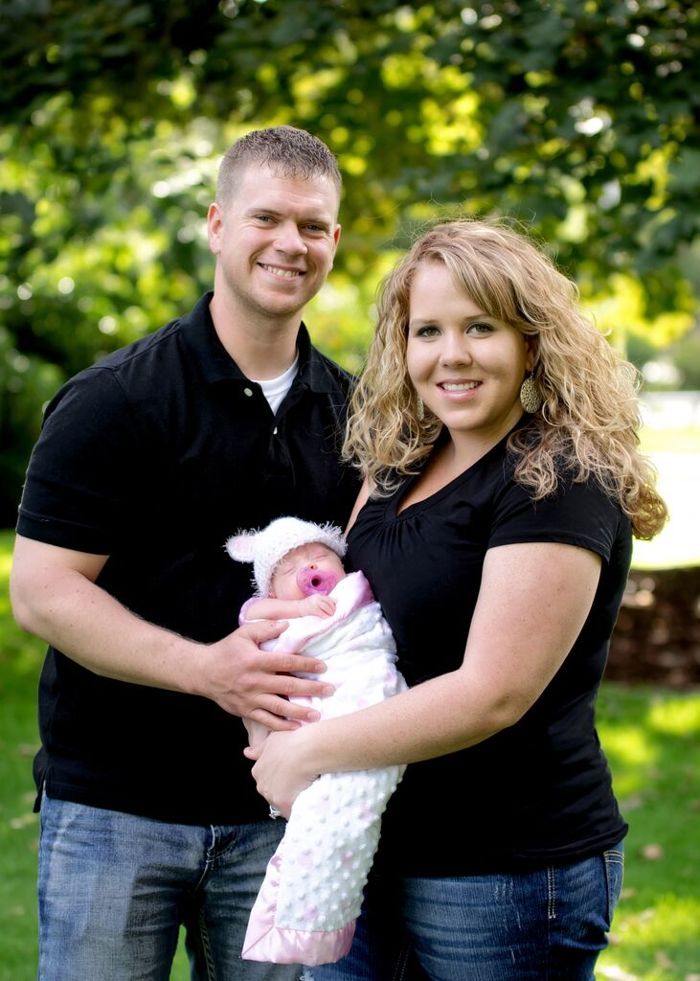 "I got a few prizes, including a TV, donated and we raised nearly $1,000 for Habitat," he says. "We all had a great time at the event especially since we knew a great cause was benefitting from the event. I started playing poker for a living two years later and always wanted to start holding some charity tournaments at various stops on the tour for some of my favorite charities."
Black Friday slowed that plan a bit, but in 2014 the CSOP was born as a grassroots effort within the poker community to give back. Since then, the series has seen significant growth, Stout says, and exploded in 2017. The group has raised more than $550,000 for charity.
The Borgata in Atlantic City and the Seminole Hard Rock in Hollywood, Fla., have been big supporters and taught Stout how to make the events an all-around great experience beyond just running a fun tournament. Stout is approached by many organizations to run charity tournaments but is picky about the parties he works with.
"Even if I had time to run events for every organization that approaches me, I have a pretty stringent set of standards and would rule many out," he says. "Aside from fitting into my philanthropic mission, I want to see that an organization is using donated funds effectively. A lot of organizations spend the majority of funds donated on administrative expenses and marketing to new donors rather than spending on services that fit their mission, which is disappointing to see."
The Folded Flag Foundation notes that every single dollar raised goes directly to supporting qualifying families – and Stout is happy his poker series can help.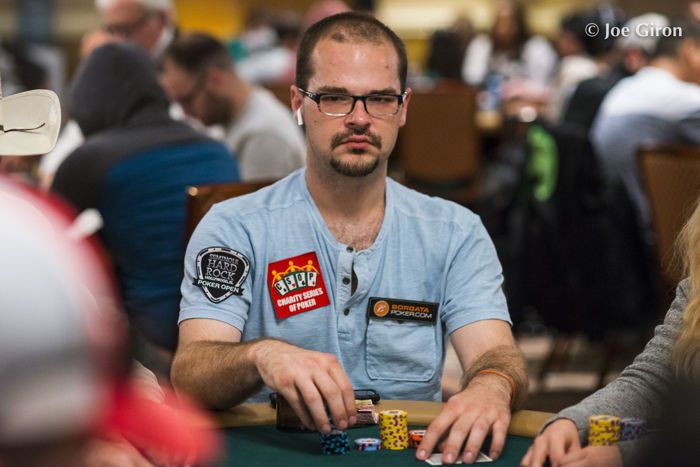 A Charitable Mission
In more than three years of operation, the CSOP has received overwhelmingly positive reaction from players.
"To be honest, I never would have started this if I didn't think I could count on the generosity of the poker community," Stout says. "I'm eternally grateful to the players who come out to support these events as they are truly helping me carry out my life's work."
Stout: "I'm eternally grateful to the players who come out to support these events as they are truly helping me carry out my life's work."
Above the Fold has received confirmations from some poker luminaries including Todd Brunson, Lacey Jones, Erik Seidel, Mike Sexton, Jeff Madsen, Jessica Dawley, Chance Kornuth, Frank Kassela, Kelly Minkin, Maria Ho and Rainer Kempe.
Regular CSOP player and board member Jonathan Little says it's great to be able to play, have some fun, and raise money for a nice cause.
"The players love the CSOP," he says. "They schedule the events intelligently, often putting them the day before or after the start of a major event when everyone is certain to be in town. The buy-in levels are reasonable, so even if the main event of a series is a bit too high for you, you can still splash around in the CSOP event. Perhaps most importantly, they are simply a lot of fun. If you have never played a CSOP event, give them a try."
Someone who is planning to be in attendance? Abby Knapp. She and Mike played poker a bit in college, but never in a casino. After moving to Las Vegas to go back to school and earn a business degree, the Folded Flag Foundation played a role in her life by paying for her daughter's to go to a private Christian school.
"That was a huge blessing to me," she says of the foundation's help. "Since moving to Vegas, I've gotten to know a lot of poker players, and I've been encouraging them all to go play in L.A."
A major supporter of the charity, Abby spends much of her time working with other widows to help them recover – a process that helped her back in 2012. Along with her college coursework and charitable endeavors, this Army widow continues to raise their daughter, who is now in kindergarten, and she looks back fondly on her short time with Mike.
"Mike was a great guy," she says. "I try to honor Mike. He was a Christian, and I know he's up in heaven. Life is short, and I try to keep his memory alive."
On 2/25 in LA @TheCSOP & @GoldenKnights Foundation will be supporting @foldedflagorg. Join us for the $400 tourname… https://t.co/xf11eXQf4J

— CharitySeriesOfPoker (@TheCSOP)
For more information or to register for the CSOP Above the Fold tournament, click here. For more information on the Folded Flag Foundation, click here.

Sean Chaffin is the host of the PokerNews Podcasting Network's newest podcast True Gambling Stories. To listen, click here.
Everybody needs an account at one of these online poker rooms! They're the biggest, the best, and we get you the best poker bonuses. Check out our online poker section for details on all the online poker rooms around.