WPT CEO Adam Pliska to Steer Ship for Four More Years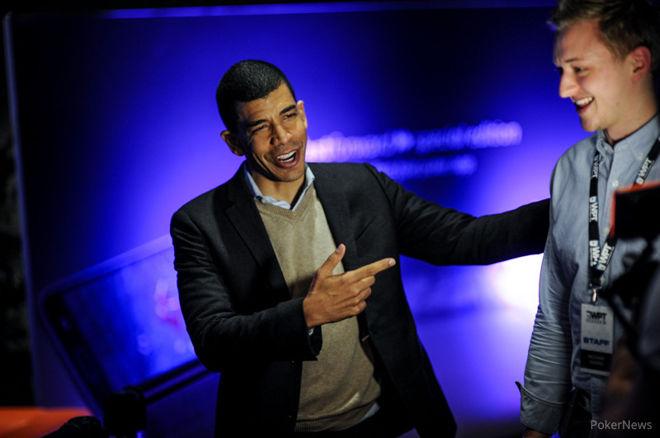 The World Poker Tour will remain under the stewardship of current CEO Adam Pliska, the company announced, as Pliska agreed to a four-year extension with parent company Ourgame International Holdings, Ltd.
"I am honored to have the incredible privilege to continue to lead this great company," Pliska said in a press release. "I look forward to building on the successful strategies that have allowed the World Poker Tour to continue to raise the bar of our industry."
The WPT Under Pliska
Pliska came aboard in 2009 as CEO and has been with the company since 2003. He has steered the WPT to significant growth even as the industry as a whole encountered rough waters of Black Friday and the subsequent radically altered sponsorship landscape. For a company with a such a significant TV presence — the WPT has been televised since 2003 — that could have been a damaging blow.
However, Pliska's leadership has seen the company expand to 70 events with a presence in more than 150 countries across five continents. Continuing such expansion remains one of his top priorities, as he outlined at a media forum before the WPT Tournament of Champions final table last April, saying the WPT aimed for "multi-pronged global growth."
Having recently held ground-breaking events in China, Japan and India, Pliska's vision appears to be coming to fruition.
In addition, strong brands such as the Five Diamond World Poker Classic have continued to post strong, even record numbers and hand out massive prizes.
"I believe we have only begun to unlock the full potential of the WPT."
The WPT's reach with lower-stakes players has been another major point of emphasis under Pliska. The WPT brought licensed partner WPTDeepStacks fully into the fold in 2017 to bring a richer, more complete WPT experience to players around the $1,000 buy-in level. The WPT500 series has been a smashing success with huge events in the U.S. and U.K.
And the WPT has continued to develop its PlayWPT and ClubWPT offerings, qualifying players for WPT events and spreading the gospel of poker to social gaming players the world over.
Pliska called social gaming a "commercial for the poker industry" and said a focus there was critical to continuing to grow the game and bring in new customers.
Strategic partnerships with companies like Zynga, Poker Central (and streaming arm PokerGO) and major sponsors have spurred company growth and allowed players to reap benefits in forms like added value at the season-ending Tournament of Champions.
Pliska also guided the WPT through two sales, first to bwin.party for $12.3 million and then to Ourgame for $35 million in 2015.
Ourgame appears to be more than satisfied with the WPT's direction under Pliska, so he'll get four more years to steer the ship after his newly signed extension. Pliska himself believes "the best is yet to come."
"I believe we have only begun to unlock the full potential of the WPT," he said.