2018 World Series of Poker: Where to Stay in Las Vegas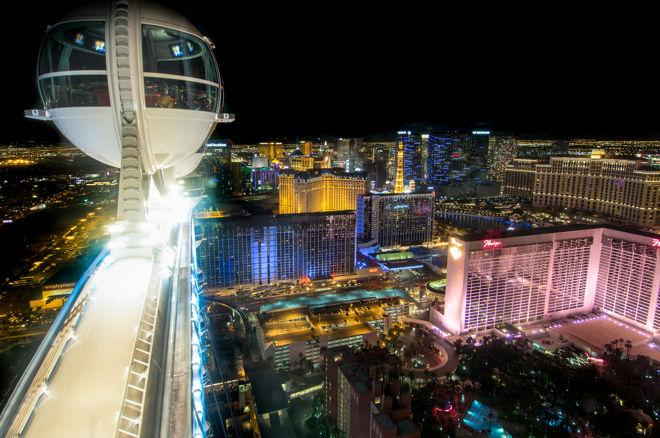 The World Series of Poker is less than two months away, which means it's time for players to book flights and decide where they are going to reside for seven weeks of non-stop poker grind.
If you are ahead of the game, then you probably already have accommodations prepared. But if you're like the rest of us, and act at a more leisurely pace, then you should find this useful.
Location is key, but more importantly, you want to find a place where you are comfortable and feel as close to home as possible. Because let's be real – at the end of a 15-hour day, you'll want a comfy spot to lay your head.
So whether you are looking for comfort, a summer party pad with a group of friends, or have a little more to spend and are looking for high-class room and board, there is no shortage of options both on and off the Strip to accommodate your needs. Here are some places to consider.
---
2018 WSOP Las Vegas Luxury Hotels
If you have a bigger bankroll to work with and are perhaps looking to experience more of the Las Vegas Strip beyond just poker, then these options will have a little more to offer in terms of high-class suites, award-winning dining, Night (and Day) Club accessibility, and spas.
Encore at Wynn Las Vegas
Encore was named the best hotel in Las Vegas in Condé Nast Traveler magazine's 30th Annual Readers' Choice Awards. It is a luxury 5 Star hotel that specializes in Suites accommodations. If you are feeling extra luxurious, opt for the Encore Tower Suite, which will come with a private entrance and registration lounge, daily complimentary in-room breakfast and exclusive access to its pool. Then if you want even more poker, head to the newest Wynn Poker Room right downstairs.

Encore at Wynn Las Vegas
3131 S Las Vegas Blvd
Promo Code: Email [email protected]
Mandarin Oriental
Mandarin Oriental is a Forbes triple 5 Star Hotel that offers fine dining, a private spa, and sleek décor that incorporates subtle Asian-inspired touches in a non-gaming and smoke-free environment. It is unique in that it offers both residential and hotel accommodations both with city and desert views. It is just a short walk to Vegas' newest attractions, the Park Theater and T-Mobile Arena. To get to the Rio, you'll need a taxi or Uber/Lyft.
Mandarin Oriental
3752 S Las Vegas Blvd
Promo Code: Contact Reservations Desk for info
Nobu Hotel
Nobu Hotel is located within Caesars Palace Las Vegas. The boutique hotel fuses Japanese and Asian traditions with Western amenities. Guests can expect custom art by Japanese artists, walls displaying 'shodo' style calligraphy, and multiple showerheads in the walk-in shower with teak bathing stool, a fixture that is of traditional Japanese bathhouses.
If you want to cool off from the desert heat, the hotel comes complete with six outdoor pools to choose from. Then head downstairs to enjoy the chic surroundings of the Nobu Restaurant and Lounge, which has one of Vegas' largest Japanese whiskey selections.

Nobu Hotel
3570 S Las Vegas Blvd
Promo Code: Contact Reservations Desk for info
Bellagio
Just one mile and a half from the Rio, Bellagio offers class and luxury making it a bit of a staple on the Vegas Strip. If you busted from an event earlier than you hoped, you can always try your luck at cash games that run daily. Bellagio Poker Room spreads both limit and no-limit cash games of all stakes and is known for running mixed games you can't find anywhere on the strip. Watch high-stakes professionals in the world-famous Bobby's Room where any game is played with stakes from $400/$800 and higher.
Take a break to watch Cirque du Soleil's "O" right around the corner from the poker room, relax at the spa or catch some sun at the Mediterranean-style pool. Indulge in VIP bottle service at The Bank or Hyde and don't forget to enjoy the mesmerizing Bellagio fountains and season-changing gardens.

Bellagio
3600 South Las Vegas Blvd
Promo Code: Players can call 702-683-7290 for rates/reservations
ARIA Resort & Casino
Considered one of the top poker rooms in the world, ARIA attracts some of the city's biggest and best players, including top professionals who play in Ivey's Room. As the centerpiece of CityCenter Las Vegas, ARIA brings unique culinary offerings and extravagant nightlife. If you don't mind the price tag, ARIA is offering a new generation of resort experiences. The 2.2 miles from the Rio is a short five-minute hop, skip and jump from this poker destination.

Aria Resort & Casino
3730 S Las Vegas Blvd
Promo Code: Email [email protected] for room rates
The Cosmopolitan of Las Vegas
The Cosmo is a unique luxury resort hotel and casino in the heart of the Las Vegas Strip. You'll find residential-style living spaces with private terraces and city views, while also being able to enjoy the many dining experiences it has to offer, from Eggslut's All-Day breakfast menu to elite burgers from Holsteins. Enjoy live music at Rose. Rabbit. Lie or dance the day/night away at Marquee Night/Day Club. You can also journey on a trip to a new dimension of entertainment with Cosmo's newest show, OPIUM.

The Cosmopolitan of Las Vegas
3708 S Las Vegas Blvd
Promo Code: Contact Reservations Desk for info
---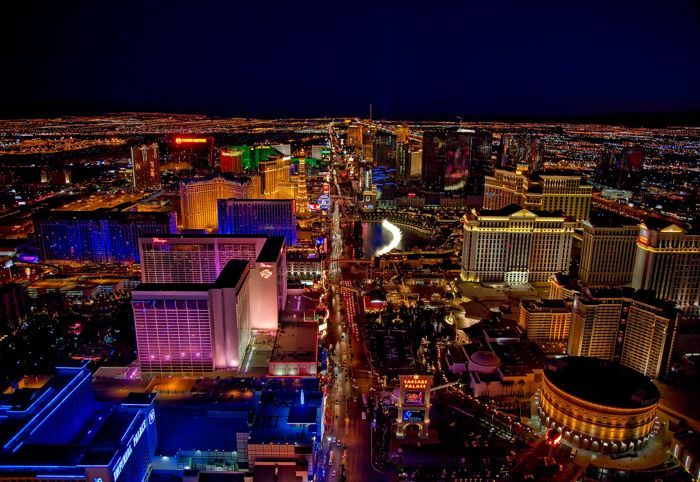 ---
2018 WSOP The In-Between Hotels
Rio All-Suite Hotel and Casino
Nothing beats the convenience of waking up at the Rio and taking the elevator downstairs to your "office." The last thing players want after a ten-hour work shift is to fuss through the traffic that Las Vegas Boulevard is known for. In fact, no car is necessary if you stay at the Rio; a cab or an Uber can take you anywhere you need if you want to venture from your poker abode. Being so close to the tournament can also be a huge benefit to players because it gives you the chance to go back to your room and relax during dinner breaks.

Rio All-Suite Hotel and Casino
3700 W Flamingo Rd
Promo Code: WSOP8
The Cromwell
No hotel will beat location like The Cromwell. Located right down the road from Rio, The Cromwell is a sexy hotel that plays home to Celebrity chef powerhouse Giada De Laurentii and her restaurant, Giada. If you're looking to let loose, Drai's Beachclub and Nighclub is there for you to go from a beach hangout by day to a pulsating destination by night. The hotel is also a short walk to the High Roller and the LINQ's Promenade.
The Cromwell
3595 S Las Vegas Blvd
Promo Code: WSOP8
Delano Las Vegas at Mandalay Bay
Delano is an All-Suite Hotel that even has space for your pooch as it also offers dog-friendly suites. Located next to Mandalay Bay, Delano has a wave pool with beach, and a panoramic view of the city with artisan cocktails at its Skyfall Lounge. Take in one of the shows, like Michael Jackson One by Cirque Du Soleil. It's also conveniently located to the Mandalay Bay Events Center, which offers multiple events year-round.

Delano Las Vegas at Mandalay Bay
3940 S Las Vegas Blvd
Promo Code: Contact Reservations Desk for info
Vdara Hotel & Spa
Vdara will help you forget about the hustle and bustle of the city, as the All-Suites Spa Hotel is nestled right next to the ARIA. ESPA at Vdara was recently awarded the prestigious Forbes Travel Guide Five-Star rating, making it a luxurious escape you won't soon forget. It's the best of both worlds as you can get the peace and quiet that the hotel has to offer without the sounds of slot machines and high traffic, but you can also indulge in the Vegas escape with all the restaurants available at ARIA and CityCenter.

Vdara Hotel & Spa
2600 W Harmon Ave
Promo Code: Contact Reservations Desk for info
The Palms Casino Resort
The Palms is a great option because of location. It is walking distance to the Rio, where you'll be grinding WOSP tournaments for days on end. It also filled with a variety of inexpensive food options to keep your budget in tact. The casino is actually in the middle of a major $620 million property-wide overhaul and just recently signed Blink 182 as its first residency band at the Pearl.

Palms Casino Resort
4321 W Flamingo Rd
Promo Code: Contact Reservations Desk for info
Palms Place at the Palms Las Vegas
Palms Place is a full service boutique hotel. What differentiates it from The Palms Casino is that it comes complete with a state-of-the-art kitchen, a convenient option to help you stick to a healthier diet plan and avoid the high costs of eating out. Palms Place offers studio suites, one bedroom suites, and two bedroom suites.

Palms Place Hotel and Spa at the Palms Las Vegas
4381 W Flamingo Rd
Promo Code: Contact Reservations Desk for info
---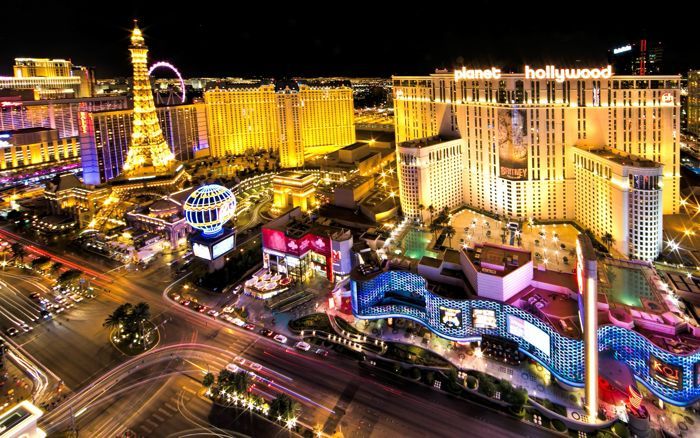 ---
2018 WSOP Las Vegas Budget Hotels
The LINQ Hotel & Casino
The LINQ is quickly becoming the heart of the Vegas Strip. It gives you direct access to the High Roller Observation Wheel and is connected to the Promenade, an outdoor shopping district with an assortment of shops, restaurants, bars, and live entertainment.

The LINQ Hotel & Casino
3535 S Las Vegas Blvd
Promo Code: WSOP8
Harrah's Hotel and Casino Las Vegas
Located centrally on the strip, Harrah's is within walking distance of other casinos and restaurants. Day and night, you can enjoy music from live bands at the Carnaval Court or satisfy your food cravings at Toby Keith's I Love this Bar & Grill, Oyster Bar, and other eateries. Get your morning fix with Starbucks before you head to the Rio to play hours of poker.

Harrah's Hotel and Casino Las Vegas
3475 S Las Vegas Blvd
Promo Code: WSOP8
Flamingo Las Vegas
Flamingo Las Vegas is home to Margaritaville where it's always 5 o'clock somewhere. Jimmy Buffett teamed up with the Flamingo to debut a gaming experience like no other. At Margaritaville Casino, players can take a break from the four-wall poker room filled with thousands of players at the Rio and enjoy the laid-back vibe of the islands.

Flamingo Las Vegas
3555 S Las Vegas Blvd
Promo Code: WSOP8
Gold Coast Hotel & Casino
The Gold Coast earns the award for least expensive accommodations for both living arrangements and inexpensive food. Plus, it's right around the corner within walking distance if you don't want the inconvenience of driving through the crowded Las Vegas Boulevard. If you are looking for something extra to do during downtime, there's a bowling alley open 24 hours now on Friday and Saturday — another way to keep the gambler in you alive.

Gold Coast Hotel & Casino
4000 W Flamingo Rd
Promo Code: Contact Reservations Desk for info
Tropicana Las Vegas
Tropicana Las Vegas reinvents the Vegas Strip hotel experience with a South Beach rhythm and vibe. Conveniently located near some of the best spots on the Strip, Tropicana is a close walk to T-Mobile Arena, MGM, and a poker player's favorite In-N-Out. The hotel even offers accommodations with private balcony if you're looking for something with a little more space. Enjoy a night away from the tables and take in a show – Purple Reign: The Prince Tribute Show is offered every Wednesday through Saturday.

Tropicana Las Vegas
3801 S Las Vegas Blvd
Promo Code: Contact Reservations Desk for info
Extended Stay
Any grinder who has ever stayed or passed through Las Vegas is not only familiar with the Extended Stay but has probably even stayed here. It comes with everything you need to make it through seven weeks of non-stop poker - kitchen, bed, living area. It may not be the most lavish of places, but if you are trying to conserve your bankroll and grind the summer, Extended Stay is a great option for keeping your living budget as inexpensive as possible. Plus, it's right across from the Rio making it all that more convenient.

Extended Stay America - Las Vegas - Valley View
4270 S Valley View Blvd
Promo Code: Contact Reservations Desk for info
---
2018 WSOP Other

AirBNB is a great option for short-term lodging for guests. You can find homes, condos or apartments with condos starting at $62 and more upscale accommodations with Strip views starting at $149 a night. With a range of options, you're sure to find something comfortable for you.
HomeAway could be a great option if you want to stay with multiple friends and/or family. HomeAway gives you the option of renting out entire homes with a range of luxury or budget, short term or long term, and all styles and variations.

Then there's an option to stay with other poker players who will be focused on the series like you. Las Vegas Poker Homes gives you the opportunity to find vacation home rentals suitable for the entire summer throughout the World Series. It is a great alternative to typical hotel room lodging. Instead of single room with a bed and table, you can find homes up to 5,000 square feet, fully furnished and decorated.
---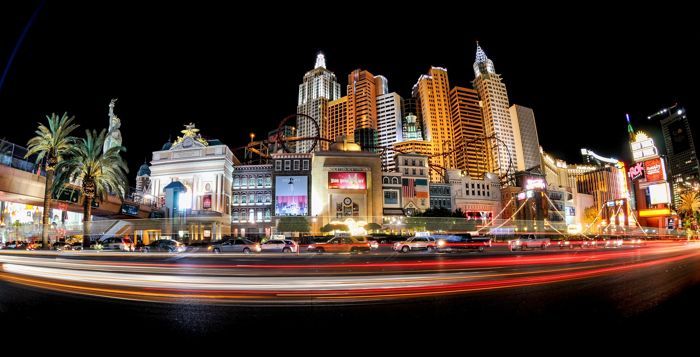 ---
All images courtesy of Pixabay.com