888poker Posts Revenue Decline for 2017 Due Mostly to Market Withdraws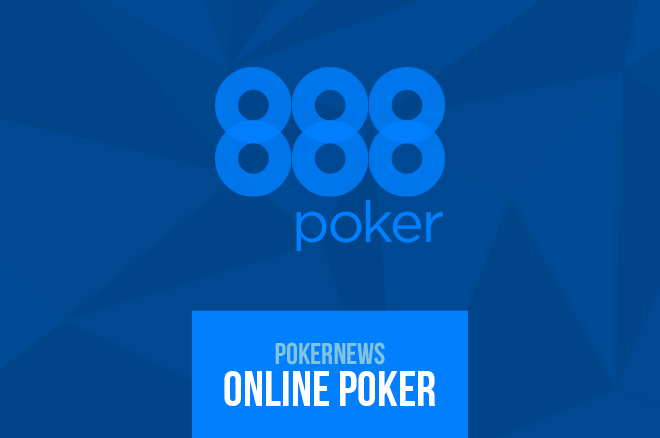 888 Holdings reported a decline in year-over-year revenue from 2016 to 2017, primarily attributed to 888poker's pulling out of markets including Poland, Australia, Slovenia, Slovakia and the Czech Republic before year's end.
In the full year report published on Tuesday, 888poker revenue was reported at $77.9 million, representing a 7.7% decrease from the $84.4 million revenue for 2018.
The report included mention that, "Poker experienced a challenging 2017. Performance was impacted by the group's decision to withdraw from certain markets, in line with the group's strategic focus on operating in sustainable regulated markets," according to Poker Industry Pro ($).
This statement seems to indicate that the decision to withdraw from certain markets, while sure to affect the bottom line in the short term as it has, was a strategic decision for the company.
888 Holdings was also keen to point out that when excluding those markets from the year-over-year comparisons, the real decline in poker was only 1%, a fact that the group saw as "demonstrating the resilience of the brand and its continued appeal to recreational players."
888poker withdrew from Australia more than a year ago, and the exit from Slovenia occurred months before in summer 2016. An exit from the Czech Republic soon followed Australia, and they pulled out of Poland in May 2017. The timing of the exit from Slovakia is unclear, but the effects of all the recent withdrawing can account for much of the decline in 2017 numbers.
Silver Lining
The revenue report was not all bad news for 888 Holdings. For poker, the group saw a 22% increase in average revenue per player and a 20% increase in average active player days, which they see as a demonstration of underlying strength. They also point to "new product innovation" as important for the online poker vertical's future success.
"The group remains focused on further enhancing the player experience on mobile devices and the Group's BLAST product continues to prove popular with customers and drive activity."
While BLAST, 888's version of a lottery sit 'n' go, may continue to entice players, their product Flopomania did not work out so well, and was removed from the site last month.
The total 2017 B2C revenue for 888 Holdings was reported at $486.6 million, up 5.7% year-over-year, thanks to online casino and sports verticals.
That said, the company got hit with excessive fees in the ballpark of $50.8 million, primarily due to past VAT in Germany as well as $5.5 million from their settlement with the UKGC regarding the company's failings with respect to responsible gaming, according to Poker Industry Pro.
The result for 888 was posting of profit at $18.8 million before tax, which represents a 68% decline compared to the $59 million reported in 2016.
Amidst a lot of unfortunate financial reports for 888, another shining spot for the company is their sports betting vertical, which posted a hefty 45% year-over-year revenue increase to $75.5 million. With that, sports betting is poised to overtake the poker's spot as the second-largest product that 888 Holdings offers.