PN Blog: Put a Trip to the Aussie Millions on Your Bucket List!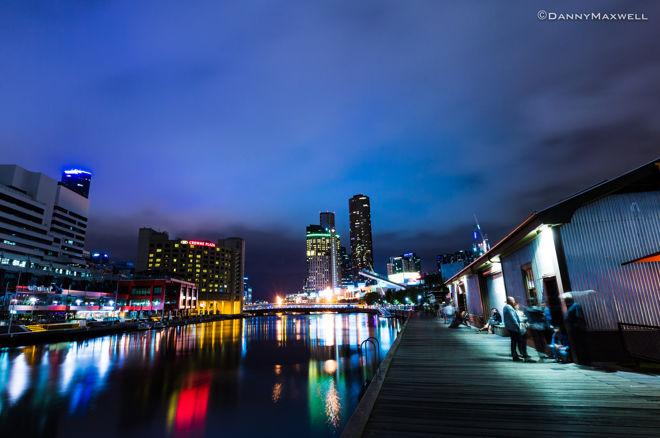 When I was younger, Australia was always near the top of my must-have travel destinations. Not just because my father had been there several times already and brought back various gifts and Perth Glory merchandising, but on paper, the continent had just so much to offer, and I wanted to find out for myself if all of that was indeed true.
After my successful trial run at EPT Sanremo and my first six-week stint at the World Series of Poker in Las Vegas back in 2014, I was given the opportunity to feed my curiosity to a certain degree. The World Series of Poker Asia-Pacific was taking place in Melbourne, and I was offered to cover the entire series at Crown Melbourne.
Before heading to the biggest casino complex in the Southern hemisphere, I was told to bring my camera as we would require pictures on PokerNews for all of the tournaments. Little did I know before the first briefing with the WSOP staff at the venue, that I was supposed to provide the official pictures for them as well!
While I had been taking pictures at poker events for more than three years, I most certainly didn't consider myself an expert on the subject. The equipment I have was quite good, but the experience and consistency compared to a professional photographer were certainly lacking.
I was somewhat nervous at the start as the light conditions in the poker room and Exhibition Hall were quite tricky. Towards the end of the serious, though, all was back to business as usual. Some familiar faces I had known from Las Vegas and other tournaments helped a lot, along with the exceptional hospitality and positive attitude of all staff at Crown Casino.
I'm Just Here for the Pictures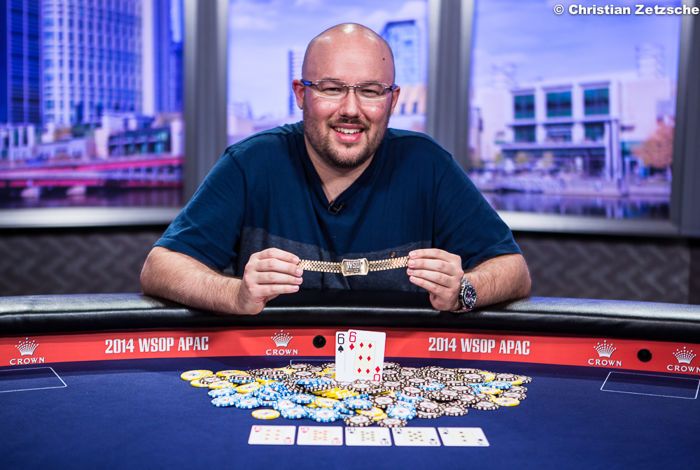 During one of the starting days of the WSOP APAC Main Event, I spotted Scott Davies who I had first seen in Madrid earlier in that year. He didn't fare too well in the Main Event in Madrid, but I got to chat with him a bit. During the WSOP he reached the semi-finals of the $10,000 Heads-Up and waved at me with a big grin on his face after spotting me on the rail.
He was posing for the final pictures of the series, right in front of my camera!
Davies was also all smiles in Melbourne, and when I took a picture of him, he jokingly said: "I'm just here for the pictures."
As the days progressed and the world traveler remained in contention, more and more pictures followed, and he eventually ended up heads-up against Jack Salter. It's the kind of story you don't forget as there would be a happy end to it with Davies winning his first WSOP bracelet. He was posing for the final pictures of the series, right in front of my camera!
Two years later, in January 2016, I was again given the chance to travel to Melbourne again and cover the Aussie Millions for the first time. One can imagine that I didn't hesitate much to agree to it after my first trip Down Under had been amazing. This time I was prepared for the things to come and didn't experience much trouble with taking the pictures. It was a marathon over three weeks but it didn't feel that way as the staff there more than made up for it. We were even allowed to use the amazing staff canteen.
Ari Engel, a wizard at finding the best possible deals for flights similar to Davies, ended up heads-up against WPT commentator Tony Dunst and claimed the trophy. I covered him in a couple of events where he usually made deep runs and Engel tends to ask for my live event schedule via Twitter from time to time.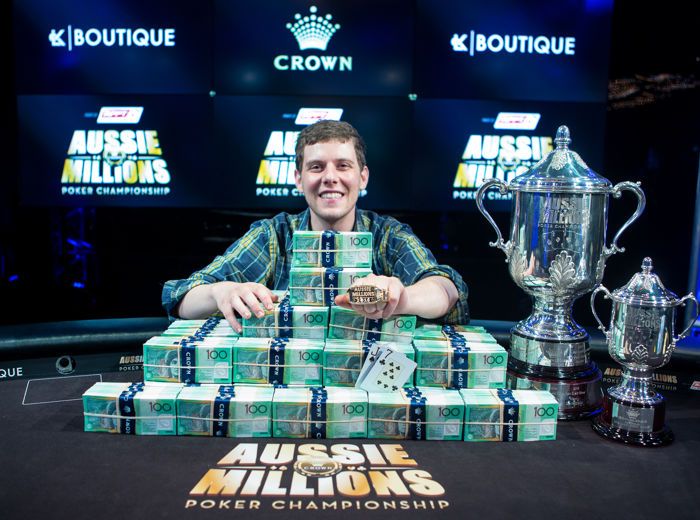 Third Time a Charm
Fast forward yet another two years, and the third work trip Down Under was due in 2018. This time, I was quite relieved not to be in charge of taking the official pictures for the Aussie Millions. While I don't mind the practice, an essential tool to becoming better at things, it was also welcoming to merely focus on the live reporting itself. This time we were only supposed to cover the High Roller events and the Main Event for some 11 days total.
Both were still all smiles when asked how the trip went.
Several American and European poker players made the trip to Australia for the first time and were not disappointed, no matter what the results at the tables were. One of them was two-time WSOP finalist Ben Lamb, who headed to Melbourne after being convinced by Chance Kornuth and Sam Panzica. Kornuth had won the $25,000 Challenge back in 2016 and Lamb did so two years later in dominating fashion.
Among the new faces in Down Under were also Dara O'Kearney and Daiva Byrne. O'Kearney made a deep run in a Side Event before getting his aces cracked by pocket jacks in the Main Event. Byrne grinded a short stack but also busted on a bad beat. Both were still all smiles when asked how the trip went. Why is that? The relaxed and friendly atmosphere at the tables with incredibly friendly floor staff and dealers regularly cracking a cheeky joke is infecting, instantly giving everyone a great mood.
However, one should add a few days extra and combine poker with a vacation for some sightseeing in and around Melbourne. Even the beautiful landscapes of New Zealand are just a short flight away and will blow you away. Melbourne offers everyone free WiFi, and the tram in the city center is free. Walk along the Yarra river and visit one of several parks, and see the Australian Open. You may even run into some duck families and school groups on their rowing training in the summer sun like I did.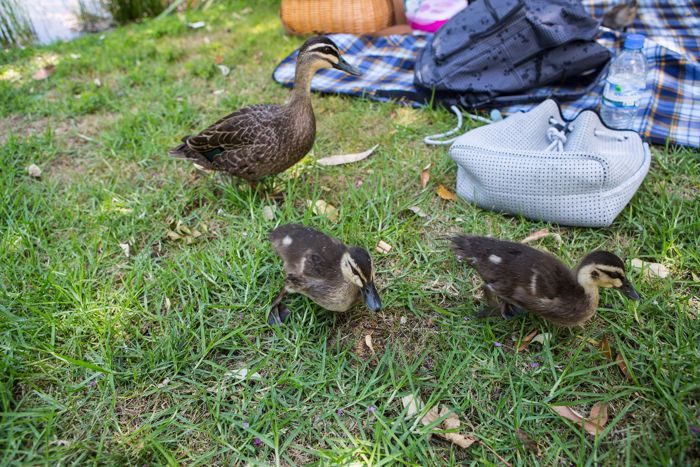 I made the mistake of not adding extra days on the previous trips and only walked around on my arrival and departure day to soak in the city. The third was a charm, and I made sure to stay two days longer. My colleague Yori did so as well, so we decided to take advantage of a scheduled Penguin Parade tour. A stop on the way to Phillip Island included a habitat for Australian animals with wallabies and more. Where else would you be able to do that?
Hopefully, the chance to visit Melbourne will arise again, as the combination of the fantastic city, culture, and incredibly friendly people make it one of my favorite poker trips ever, despite spending more than a day on planes and airports before setting foot on the ground there.
And who knows, you might even end up hand feeding a wallaby, too.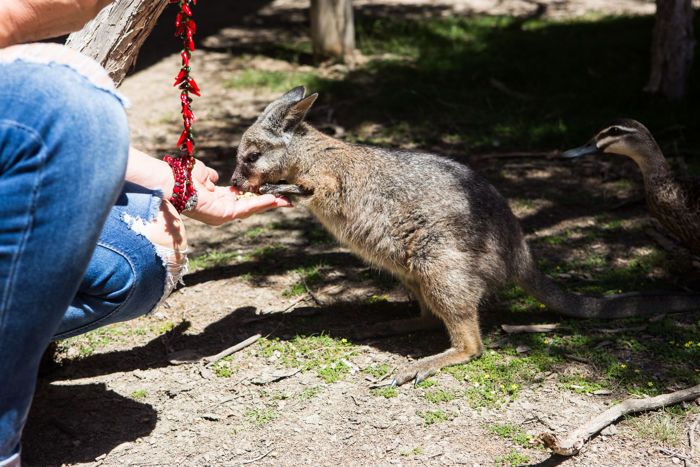 Finding a trustworthy room to play online poker can be a monumental burden. That's all the more true if you're just looking for a place to play poker for free. We've listed five of the best play-money poker sites to enjoy and help hone your skills.