World's Longest Podcast? Barry Greenstein Unleashes His Life Wisdom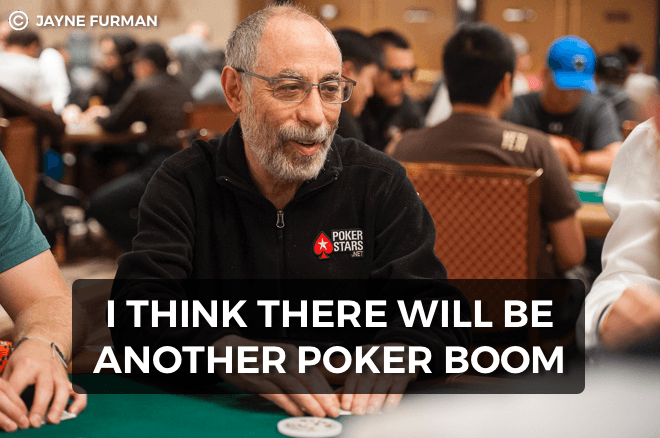 There are poker players and then there's Barry Greenstein. He's not your typical pro poker player. One might call him a storyteller with a knack for the game. The man is an oracle — not only can he pass down the strategy wisdom, but he can also give you something most players don't generally offer up, life advice that's actually useful.
This week, Greenstein was a guest on the Poker Life Podcast hosted by Joe Ingram in a four-hour interview. Mostly, it was Greenstein telling story after story, and Ingram absorbing the knowledge. Some of his stories featured the likes of Phil Ivey, Phil Hellmuth, Tom Dwan, Stu Ungar, David "Viffer" Peat, Larry Flynt and Ted Forrest, on top of all the wisdom that he shared from being a pro gambler, husband, friend and father over the last 50 years of his life.
Poker Strategy
The duo only minimally touched on strategy. Greenstein did offer some tips for players that want to jump into playing mixed games, suggesting they follow the path he went down: giving the games a shot by simply hopping in one of the smaller buy-in events at the WSOP.
Why? Because it'll only cost $1,000 or $1,500 and that's all you can lose. He explained that was how he started back in the day.
"I wasn't good at all, but I was playing with people that have never played before, so for me, it was an amazing game," he said.
Running it twice was another topic they touched on. The practice is common-place in cash games, especially of the Omaha variety where many hands are closely contested from an equity standpoint when the money gets in. However, Greenstein isn't a fan.
"If you have enough money to withstand the swings of poker and you're a good player, and you're not a big steamer, its way, way, way better to run it once," he said.
Apparently, this was one of the first lessons he taught to a young Ivey back in the day.
Or how about buying in short into cash games? Greenstein "almost always buys in for short" because he's good enough to build into a big stack on the table, while only risking the minimum. He also believes it's a great way to get you prepared for tournament play as most of the time, you won't be as deep as you'd hope to be.
"Play deep-stacked when you clearly are the better player but buy-in short," he said.
On PokerStars
Greenstein is one of the longest running sponsored pros in the game. He's been part of Team PokerStars for what... decades? We're just guessing but it's been a long, long time. And some probably wonder how the relationship has kept up this long while so many others have gone by the wayside.
Truth is, it's more like the NBA lockout of 2011 than a gravy train right now, Greenstein said. He doesn't get nearly as much money from PokerStars as he used to — it's more like a stipend but if online poker comes back to the U.S. then he'll get a heftier check.
So where does that leave him with all these rake changes? It's no surprise that he does take a stance with PokerStars saying, "It is a good company otherwise I wouldn't be representing it." As a player, though?
"Yes, it has gotten worse from a poker player's interest."
He says it's important to think of Stars as a software company, and not as a poker company. But one thing they do excel at?
"They listen. They really do listen. They may not always do what you personally want, but I guarantee you, from the emails that I get, they consider both sides."
On Phil Ivey
So it may be hard to believe, but Ivey was once a "terrible poker player."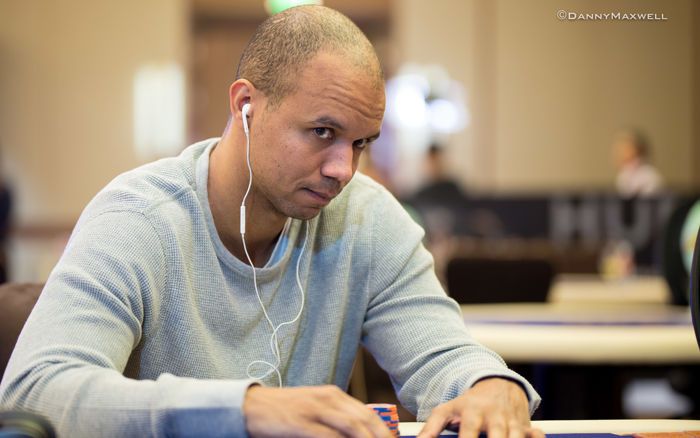 Before Ivey became arguably the greatest of all-time at poker, he was just a young kid learning the game.
"Someone introduced him to me when he was about 23 years old and said this guy is going to be one of the next great poker players," Greenstein said. "I played with him and thought, 'this guy can't spell poker.' But when online poker got big, that's how he became a good player."
More Ivey stories follow, such as the time Ivey cost him $95,000 on a Mike Sexton golf bet but then made the money back and then some from a bracelet bet. Listen to the pod for the full scoop.
On Phil Hellmuth
Hellmuth is one of those characters whom most either love or hate, but you can't deny his accomplishments in the game.
"He's doing some things right," Greenstein said. "He takes playing tournaments as serious as a heart attack. Even if his strategy is wrong, he definitely has focus. He's definitely playing as hard as he can. He tries his best all the time."
On Life, Relationships and Success
Greenstein says he will never need something like Choice Center.
"I council people, I'm not a student," he said.
And with four hours of storytelling and advice, it's fair to say that he's a good man to take advice from. He not only talks about his personal relationships, but also gives the secret to a good relationship, and gives a piece of advice to all men on proving your partner wrong — don't.
For Greenstein, the life he has now is pretty easy. He doesn't care that much about money anymore, but he has some tips for the new generation: build your bankroll, don't do stupid things with it, don't invest in cryptocurrencies.
"If you're a good poker player, you can make enough money to live a good life, take care of your family, retire – everything you want to do," he said. "If you don't do stupid things, you'll be fine. Be a poker player, if you're a poker player."
"Be a poker player, if you're a poker player."
After hearing loads of hilarious stories, Ingram asked Greenstein about his opinion on the future of poker, which he believes is going to be bright.
"I think there is going to be another poker boom," he said. "In the meantime live your life, and when poker comes back to United States, get back into it then. There's more to experience in life than poker."
If you want to get to hear more of Barry Greenstein's insights, sit back and relax, have a cup of coffee and enjoy the full interview. Pro tip: Listen on 1.5x. It's still understandable and you'll get through it faster. If you're a real pro, go 2x.
Here are a few timestamps for reference.
| Time | Content |
| --- | --- |
| 22:58: | First Phil Ivey story |
| 36:25: | How to learn mixed games |
| 50:17: | Badugi book |
| 56:05: | PokerStars rake changes |
| 1:31:00: | Tom Dwan story |
| 1:43:15: | Don't invest in cryptocurrency |
| 2:17:35: | Buy in for short |
| 2:30:00: | Second Phil Ivey story |
| 2:44:50: | Phil Hellmuth story |
| 2:57:52: | On Stu Ungar |
| 3:28:00: | The secret to a good relationship |
| 3:55:48: | On Playing Live at the Bike or Poker Night in America |
| 4:04:35: | If you want to become a pro player |
| 4:06:05: | On the next poker boom |
Everybody needs an account at one of these online poker rooms! They're the biggest, the best, and we get you the best poker bonuses. Check out our online poker section for details on all the online poker rooms around.