Off the Felt: Broke JRB Gets Married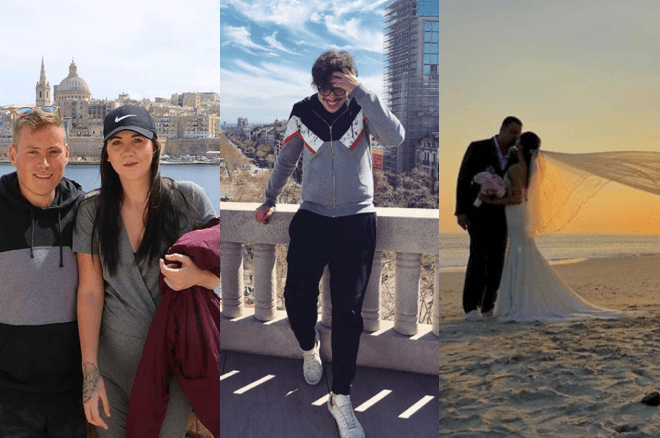 It may come as a shock, but things were pretty calm on Instagram this week. Well, of course we had some traveling, like Jaime Staples enjoying his last days in Malta or Matt Savage discovering the Iguazú National Park.
But, apart from that, everyone seemed to enjoy their daily lives, some of them went to the gym, others like Vivi Saliba went back home and others got married! We're talking about broke Jean-Robert Bellande and it looked hella cute and not so broke!
We are in love with this photo. Congratulations!
The wedding venue posted this gem.
Courtesy of the photographers — so beautiful.
This is the cutest thing you're going to see this week.
These two!
Tony and Brian were playing ping-pong, what a duo.
Am I crazy or do they resemble each other?
Mustapha's casual pose strikes back again.
But then this man shares his love for his lady.
Insane selfie. Don't fall in!
Speaking of selfies, Vivi is back in Brazil, and looks incredibly happy.
Lynn's camouflage skills are on point.
Jaime Staples says goodbye to Europe.
And David Paredes is making improvements at the gym.
Oh, hi, Sir.
What a look! And the caption, please.
Then of course, Antonio Esfandiari had fun blowing s**t up!
And Fedor might be the next magician?
Finding a trustworthy room to play online poker can be a monumental burden. That's all the more true if you're just looking for a place to play poker for free. We've listed five of the best play-money poker sites to enjoy and help hone your skills.