MTV's True Life Celebrates 20 Years: A Look at Jesse Sylvia's Episode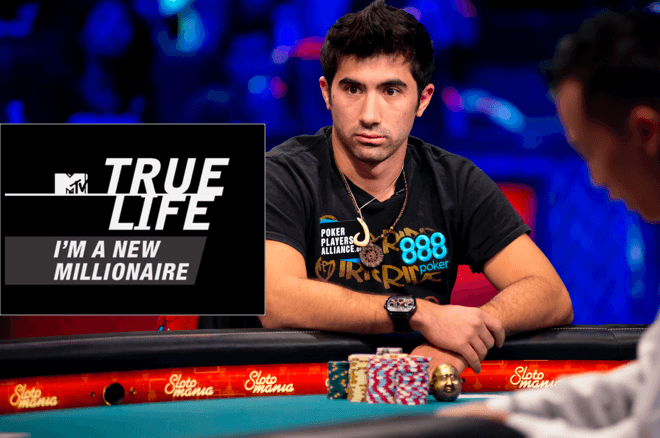 March 31 marked the 20th anniversary of the iconic MTV documentary series, "True Life." The show gave viewers a first-person perspective on unseen parts of society, offering glimpses into the lives of people involved in everything from drug addiction, pornography and politics, to one special episode that you may recall featuring one of poker's own — Jesse Sylvia.
During the 2012 World Series of Poker, Sylvia made a score of a lifetime finishing runner-up to Greg Merson in the $10,000 Main Event for a $5,295,149 prize.
Following his WSOP success, MTV filmed a portion of his life which was later featured on an episode titled, "I'm a New Millionaire," which debuted in January of 2014 and showcased the pressures of managing newfound wealth.
The show revealed Sylvia's plans to buy a new house for his mother and a house for himself in Vegas, plus managing the expenses for the costs of traveling to some major events like the 2013 PokerStars Caribbean Adventure and the 2013 Aussie Millions.
"It looked like I was worrying about money far more than I actually do"
We also saw a sneak peek of his daily life as a poker player, from spending hours and hours playing online poker to the stress of not cashing in tournaments, and the not so nice part of doing taxes.
Four years later, we want to know how life has changed for Sylvia since the show.
Although the overall experience was "a lot of fun," Sylvia felt that the final editing process painted a biased image of poker players. "It looked like I was worrying about money far more than I actually do."
In fact, according to Sylvia, "the only time I really feel bothered by monetary concerns is during tax season, and that's mostly because I have to go through the process of tracking my last year's spending, which is incredibly exhausting."
The goals he set forth for himself four years ago have shifted as he is "more interested in opportunities that exist outside the poker realm, like investments," and building his own company or projects. He also says that his "poker goals have moved more toward working with other players on improving their game and mindset to critically analyze spots and themselves."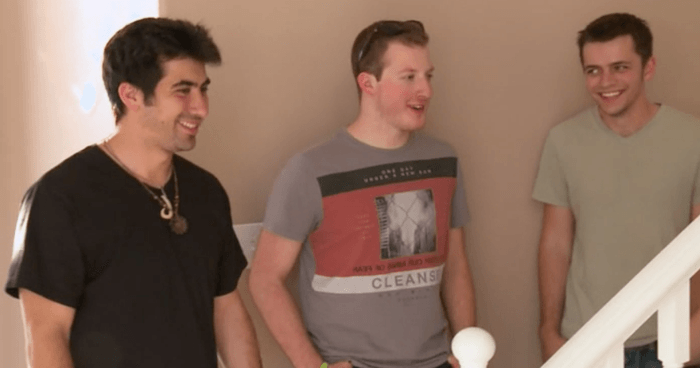 Although he's been doing this professionally for a long while, he says it will always be a difficult job, "mostly because losing sucks and that fact never changes," and of course, "the bigger your bankroll, the easier it is to stomach the monetary swings."
Since his big score in 2012, Sylvia has continued his poker career, having had three six-figure scores including a third-place finish in the 2014 WSOP APAC A$25,000 High Roller for $189,497, third in the 2015 WSOP $3K NLHE Event #38 for $211,731, and his biggest achievement since — first in the 2016 WPT Borgata Main Event for $821,811.
He's added nearly $1.8 million to his total live earnings since his $5.2 million score and has added fiancé to his resume after getting engaged to long-time girlfriend and fellow pro player, Ashley Sleeth.
But, overall, he says that having the opportunity of managing large amounts money brings a certain gratification and comforting lifestyle, because "it's nice to not have to worry about every little cost."
In hindsight, he's not sure if being part the show helped him in any particular way, but does believe that by talking through the interviews and having to discuss details of his finances did help him make decisions faster, such as making a home purchase.
And participating in the show has given him a bit of celeb status, as he was once even recognized by a cashier who told him, "I know you, you're that millionaire!"
One of his dreams he had while filming the show was to potentially buy an island off of Panama. Though he never did buy that island, he is still keeping that dream alive.