New PokerGO Studio With Fan Access to Open in May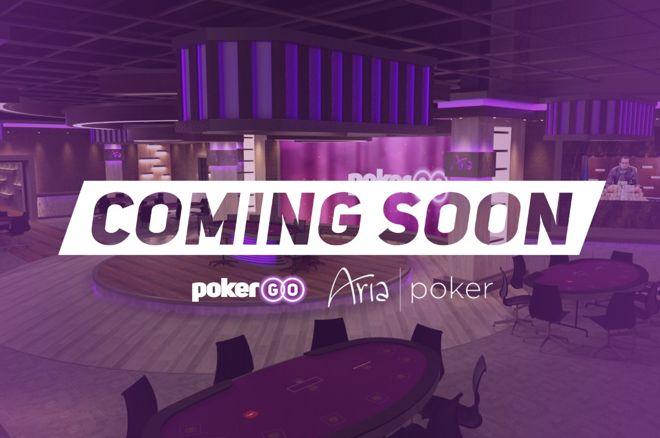 Fans of high-stakes poker will have an exciting new opportunity to see their favorite players starting in May.
On Thursday, Poker Central announced construction of "a new state-of-the-art PokerGO studio" at partner venue ARIA Resort & Casino on the Las Vegas Strip. The new studio will serve as the home base for all of PokerGO's numerous live streamed events, such as Poker Masters, Poker After Dark, and the flagship Super High Roller Bowl.
The 10,000-square-foot room will feature nine poker tables to accommodate PokerGO's typically small-field, elite events.
What's more, poker fans will now have access to the events as never before on site at ARIA. The arena will sport occupancy for up to 300, including 120 fans.
"Nearly a year ago we set out to create a digital-first poker network that would showcase some of the world's best tournament and lifestyle content — both on and off the felt," said Chief Digital Officer JR McCabe. "While this studio makes the fulfillment of that goal, it also doubles as a promise to our loyal viewers — to continually expand our programming slate, offer even more tournaments at all levels and get fans even close to the mind sport they love."
Previously, PokerGO-streamed events were often held in one of a number of general-purpose ballrooms in the convention center on the west wing of the property. Viewing opportunities were limited to VIP passes procured by event participants for a select few, who could hang out in the streaming area with standing-room capacity.
PokerNews reached out to Poker Central for more details on the viewing experience and was told seating "would be available to all poker events on a first-come, first-served basis."
The first use of the studio will come in an upcoming Poker After Dark episode May 16-18, allowing the studio a trial run before it takes center stage in the poker world for the Super High Roller Bowl at the end of May.
That event will be covered right here on PokerNews, but fans looking to tune in can head to PokerGO for a subscription to their on-demand service.