Poker Central to Air 'Super High Roller Club' on PokerGO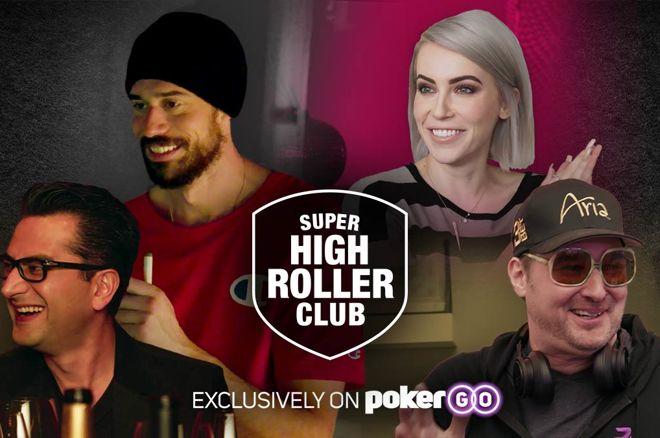 It takes a hell of a lot of money to be a super high roller.
The average poker fan can scarcely fathom ponying up $100,000 for a poker tournament, betting tens of thousands on prop bets, and jetting around the world in first-class style. Thanks to Poker Central and partner production team Believe Entertainment Group, though, poker fans are about to get a closer look than ever before at the lives of super high rollers.
The aforementioned duo have teamed up to create "Super High Roller Club," a new show on PokerGO highlighting "the affluent lifestyles" of high stakes poker players. The six-episode series features Daniel Negreanu, Phil Hellmuth, Antonio Esfandiari, Nick Schulman, Brandon Adams and Farah Galfond.
Nearly all poker fans should be familiar with the former five, each of whom has built a lengthy list of poker accolades. Galfond, meanwhile, has been busy showing that husband Phil isn't the only one in the family who can play cards. She has recently cashed in some World Series of Poker tournaments and is no stranger to the PokerGO stage, booking a hefty win on "Poker After Dark" in December.
"This series will give viewers a glimpse inside the lives of poker's most notable high stakes players as they pursue their greatest non-poker passions," said Sam Simmons, vice president of content at Poker Central. "Fans will have the opportunity to watch the world's most interesting poker personalities experience the finest pursuits that Vegas has to offer - from sports, fashion to fine dining."
Veteran poker TV personality Ali Nejad will serve as host. The series is set to debut Feb. 26.
"Super High Roller Club" isn't the first time PokerGO has highlighted the lives of some of the top players in the world. Poker fans got deep dives into careers of scores of top players with "Pokerography," which has spanned 23 episodes and two seasons.
To get on-demand access to "Pokerography" and rest of the Poker Central library, and be first up to check out "Super High Roller Club," subscribe to PokerGO's premium streaming service.
Photo courtesy of Poker Central