WSOP Announces Expanded BB Antes, Return to Rozvadov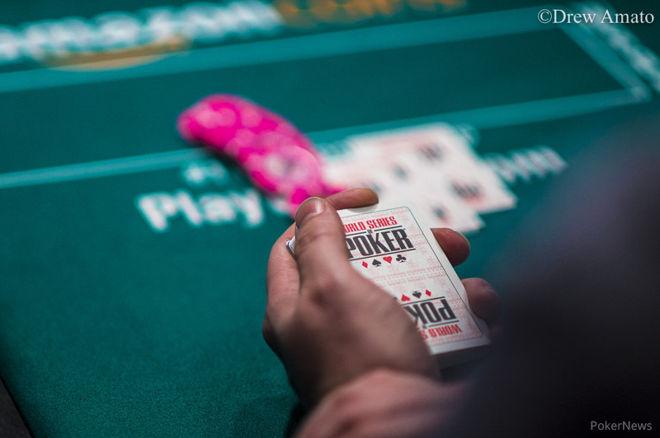 The calendar has turned to April, which means less than two months remain before poker's marquee event, the World Series of Poker, gets under way for its 49th running.
Every year, WSOP staff implements a few tweaks here and there in an effort to continue to evolve the product, and one such change for 2018 will see expanded use of the big blind ante format. Big blind antes will see use in a variety of tournaments at a variety of stakes, the WSOP announced in a press release, including introduction into the ultra-popular Daily Deepstack events.
Additionally, a separate presser announced the return of WSOP Europe at King's Casino in Rozvadov, Czech Republic for a second straight year.
Big Blind Antes
Big blind antes have been one of the hottest topics in the poker industry over recent months. Some see a radically more efficient system that makes poker more enjoyable for everyone. Others see a solution in search of a problem. PokerNews has covered the issue in depth.
Having been first introduced at ARIA for their signature high roller events, the big blind antes have gained more widespread acceptance in recent months. They've been used at a big L.A. Poker Classic side event — tournament director Matt Savage has been one of the biggest proponents of the format — and in high rollers across the industry.
The most famous brand in poker, the WSOP dipped its toes in the water with a January announcement that big blind antes would be used in this coming WSOP's high roller events. The company then announced the format would be tested in upcoming Circuit high rollers as a way of "testing best procedure and looking for player feedback."
Evidently, feedback has been positive enough to leave WSOP decision-makers encouraged. Eight numbered bracelet events this summer will utilize big blind antes, each at a different price point ranging from $1,000 to $1 million.
Additionally, weekly high rollers, mega satellites, and 4 p.m. and 10 p.m. Daily Deepstacks will use the big blind antes.
The WSOP's use of the format could be even greater in the future.
"This range of buy-ins and events will allow WSOP staff to monitor implementation and help decide whether to expand the use of the big blind Ante in the future," wrote Seth Palansky, WSOP vice president of corporate communications.
Exactly how to implement big blind antes has been a topic of discussion as well. There hasn't been an industry consensus regarding the mechanics of the innovation. Short stacks in the big blind put in the ante first, then the blind in some structures but vice versa in others. Exactly how many chips a short-stacked player is eligible to win has been the subject of heated debate.
The WSOP laid out their methods in the press release. Players in the big blind pay the big blind first, followed by the ante. That's the way Daniel Negreanu has vehemently argued is best, although it's a fundamental change from the way poker has historically operated.
Crucially, the WSOP has also included the following: "No matter how many chips a participant starts with, he or she can always win the entire ante." Players who complain that the format is unfair to short-stacked players should be able to put their concerns to bed at the WSOP.
In addition to the satellites, high rollers and Deepstacks, here's a complete list of the WSOP events using the big blind ante:
Event #5: $100,000 High Roller No-Limit Hold'em (June 1)
Event #13: $1,500 No-Limit Hold'em (June 5)
Event #20: $5,000 No-Limit Hold'em (June 8)
Event #45: $1,000 No-Limit Hold'em (30-minute levels) (June 22)
Event #54: $3,000 No-Limit Hold'em (June 26)
Event #74: $10,000 6-Handed No-Limit Hold'em (July 11)
Event #77: $50,000 High Roller No-Limit Hold'em (July 13)
Event #78: $1,000,000 Big One for One Drop No-Limit Hold'em (July 15)
WSOPE Running it Back at King's
The history of WSOPE has been one of migration. After a 2007 debut in London, famously won by 18-year-old phenom Annette Obrestad, the event bounced around a couple of different venues in the old English city before moving to France for a few years. There, it found a home first in Cannes and then in Enghien-les-Bains. Yearly running of the event halted in 2014 before a return in 2015 in Berlin.
In 2017, the WSOP struck a multi-year partnership with King's Casino proprietor Leon Tsoukernik to have the venue near the Czech-German border host the event. Running back-to-back with a Circuit stop, the WSOP guaranteed over €20 million in prize money across about a month of poker. Eleven bracelet events were held, including a €4 million guaranteed Main Event and a €111,111 High Roller for One Drop.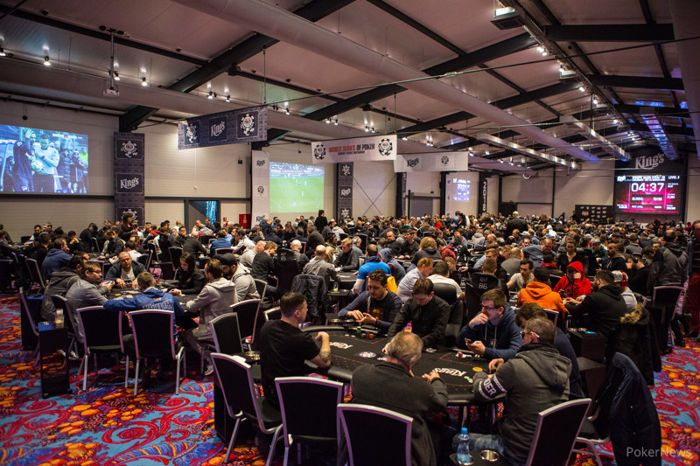 When the WSOP initially announced the partnership in 2017, they hinted that WSOPE could return to becoming a yearly event. Still, some in the industry expected 2018 would be skipped, as WSOPE had only run every other year dating to 2013.
Not so, to the benefit of European players looking for a big tournament series with bracelets on the line close to home.
"We have long searched for a great venue and host for WSOP Europe and we believe we've finally found it," said WSOP Executive Director Ty Stewart in the press release. "King's Casino has been a terrific host and with their expansion complete, we're pleased to commit to holding WSOP Europe annually each October in Rozvadov."
Schedule details have yet to be released, but the WSOP will make its return to Rozvadov Oct. 11 through Nov. 2. Ten bracelet events will run this year, but the listed dates likely correspond to the entire festival including a WSOP Circuit stop, if everything is run in accordance with 2017.
Tsoukernik remains bullish on continuing to hold WSOPE going forward.
"By all measures our inaugural WSOP Europe was a great success," he said. "Now that King's Casino is firmly established as Europe's most popular poker venue, we have doubled down and have made a bigger commitment to bring WSOP Europe to Rozvadov annually."