Lynn Gilmartin Has A New Gig In Acting

Alexandra Cacovean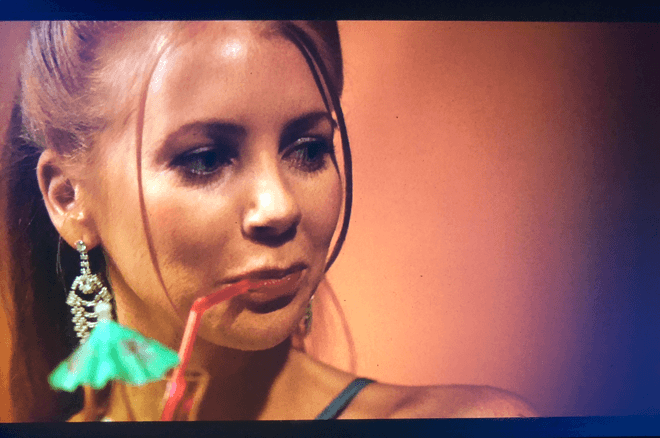 If you have been following Lynn Gilmartin on her Instagram page - which you should, by the way - you'll already know that she has been working on a new and very exciting project, as she has been leaving some sneak peeks for a while.
Gilmartin announced last week her official participation in the indie feature film, produced and shot in Melbourne, How Do You Know Chris?. She plays a character named Dot who has, in fact, a lot of similarities with Lynn herself.
And, luckily, we had the chance to talk with Lynn a little bit more about this new film and her career goals.
"My character is Irish, so it's been a fun challenge to work on a Dublin accent, which my parents have. She is visiting Melbourne with her Aussie boyfriend and they attend a party where she doesn't know anyone."
"The entire film is set at this party, based in 2000, and Dot's journey throughout the evening is navigating her way through the conversations, getting to know the guests and discovering how they know the host of the party, Chris. She is pretty wild, so she's been a lot of fun to play."
Gilmartin wanted to become an actress since she was a child, that's why in February this year she had the opportunity to participate in the prestigious Hollywood Immersive acting course, where she trained day and night with some of the best coaches in the business - and as we can see, she loved it.
"Acting is something that I've always wanted to do, so when I moved to Los Angeles, I took up classes again for fun, which I hadn't done since I was a kid."
Gilmartin, of course, managed to achieve her childhood dream, and she is enjoying it a lot. "I'm working with some incredible Australian actors, such as Travis McMahon who plays my boyfriend, Mike."
Lynn has been pretty busy this year; in fact, she also participated in another film, which is about to hit the cinemas across Latin America soon. "I also have a small role in a film called Museo, with Gael García Bernal, that premiered at Berlinale this February, winning Best Screenplay."
About the direction of her career, she is not sure. For Lynn, "it feels both like a career and a hobby, which is a nice balance." And, for now, she will continue rocking the World Poker Tour's anchor desk where she enjoys doing another of her biggest hobbies - you guessed it: poker.
And yes, I know you are already wondering when we will finally be able to see the film. Well, sadly we will have to wait a little bit.
"Films take a lot of time to put together, so it'll be a long while yet until we can watch it."
Meanwhile, Lynn promised to "keep us posted on it" on her Instagram account, or you can go and check the official How Do You Know Chris? profile here.
Finding a trustworthy room to play online poker can be a monumental burden. That's all the more true if you're just looking for a place to play poker for free. We've listed five of the best play-money poker sites to enjoy and help hone your skills.