New Games May Soon Replace Split Hold'em on PokerStars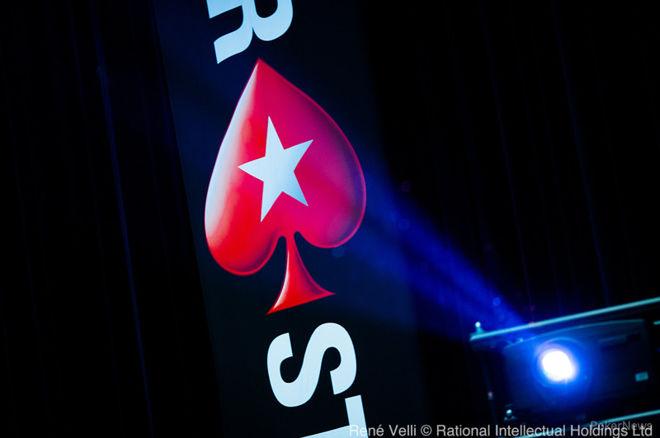 After a few weeks of chopped pots and trying to engineer the occasional scoop, players at PokerStars may soon say goodbye to Split Hold'em and hello to a number of other new poker variants.
According to Poker Industry PRO, Split Hold'em is scheduled to be axed from the client on Monday, ending its trial run on the world's leading online poker site. The game involved a simple twist on no-limit hold'em, wherein players would see two separate flops, turns and rivers. The winning hand on each board raked in half of the pot.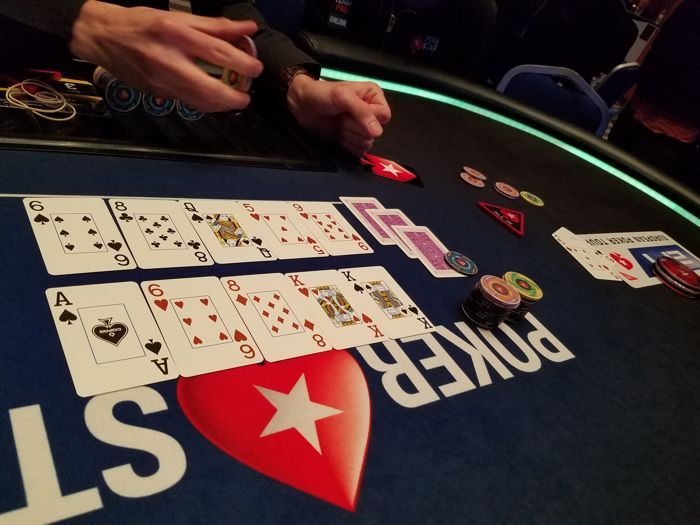 Just as the strategic implications of two boards were starting to be explored, it seems PokerStars will go into evaluation mode and look at the results of the trial run of just over a month.
It's not immediately clear what, if any, game will replace it, but PRO has a bead on a few possibilities:
Showtime
PokerStars Fusion
Spin & Goal
Speculating on the New Games
While none of the games listed might immediately ring a bell, speculation by PRO can potentially cast some light on the mysterious variants.
Spin & Goal
Spin & Goal is the most self-explanatory of the three. The Stars Group is heavily banking on the upcoming FIFA World Cup, one of the biggest events in sports, to promote products across its different verticals. On their sports betting site BetStars, they've rolled out "the biggest prize in sports betting and gaming history," offering £100 million to a player who correctly predicts the outcome of every match at the World Cup.
On the poker front, Spin & Goal appears to be the soccer-themed offering. PRO guessed that it'll likely simply be Spin & Gos with a special theme and soccer-related prizes. Matches start June 14, so Spin & Goal can be expected to hit the market in advance of that date.
Showtime
Another potential new entrant to the client is Showtime. It's less clear what Showtime will be, but the graphics released by PRO indicate it's another twist on hold'em, as the table graphic reads "Showtime Hold'em." That's the only concrete information available.
"The name hints that players will be showing one of their hole cards at some stage of the hand — perhaps before the betting on the flop, turn or river," wrote Anuj Arora. "Alternatively, it could be mandatory to show one or both hole cards at showdown."
It's not uncommon for players at a live poker table to engage in "show X" games, wherein players agree to show one or more cards at the conclusion of a hand, regardless of whether there's a showdown. Porting some concepts from live poker into the online realm has been a common strategy for PokerStars in recent years, with the Seat Me feature from 2017 the most prominent example.
PokerStars Fusion
Finally, there's PokerStars Fusion. PRO guessed it'll be "a blend of two different formats or games" with Irish poker put forth as a prime example. A hybrid of Omaha and hold'em, Irish poker sees players dealt four cards and discarding two after the flop, with play proceeding normally from there as in hold'em.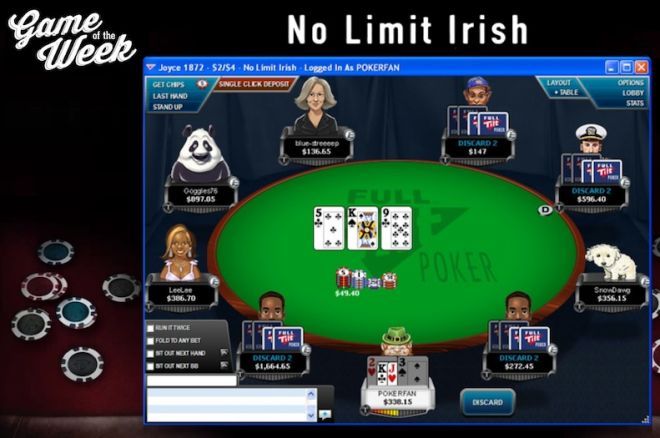 Irish poker was once offered on Full Tilt Poker, now under the same parent company as PokerStars, so porting the game to the PokerStars client would likely be easier than rolling out a whole new game.
Expect to see one or more of these games hit the PokerStars client in short order if PRO's read is on. Given that the outlet accurately forecasted the mechanics and timeline of Split Hold'em, that's likely to be the case.
The Stars Group is a majority shareholder in iBus Media