Poker Player Shot Outside of Texas Card House in Stable Condition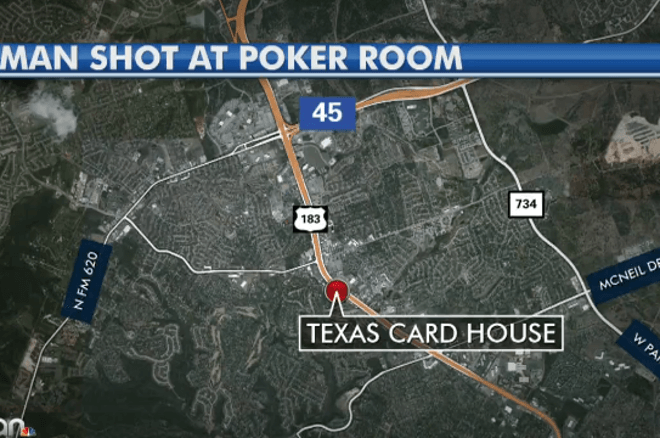 This is a developing story.
In the early morning hours on Monday, April 30, a man was shot in the parking lot of the members-only Texas Card House in northwest Austin, as reported by local news source kxan. Austin-Travis County EMS reportedly took the victim to a nearby Medical Center citing "serious, potentially life-threatening injuries."
A friend and social media follower, Jillian Zellner, known as "jillianfades" on Instagram, confirmed that the victim was Tom Steinbach, known as "3betpanda" in the poker world, and posted on Tuesday that Steinbach was in stable condition and his family was on their way to be with him.
While details of the report are still fuzzy and further details have not been released due to the ongoing investigation, multiple sources have reported that Steinbach was shot in the back, possibly when heading back toward the card room after he and another poker player were accosted by a person attempting an armed robbery.
While co-owner of the card club, Justin Northcutt, confirmed in the local news report that one of their 26 integrated surveillance cameras captured the episode, the footage has not been released and no information has been divulged on the attacker, who appears to remain at large.
In her post on Tuesday, Zellner described the victim and the other player targeted in the robbery as "dudes with hearts of gold and light that cannot be darkened."
On a 2+2 forum surrounding the incident, "kahntrutahn" mentioned early Wednesday, "FYI everyone, Tom is out of the ICU. According to friends, he is cracking jokes."
Wednesday, just two days after the shooting, Steinbach posted a video on Instagram thanking everyone for their support.
Update: On Thursday, he provided a photo of his wounds via Instagram Stories.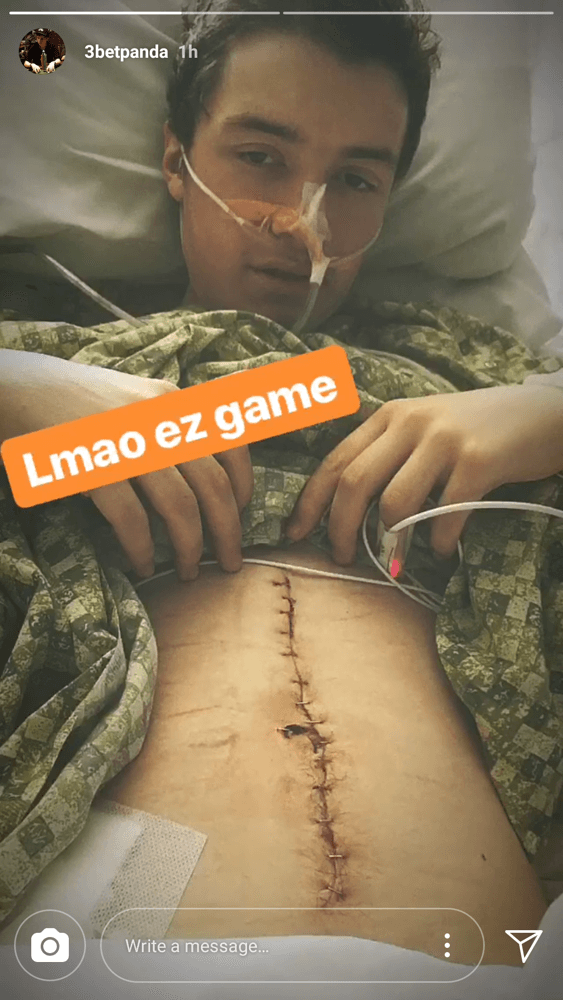 Texas Card Rooms & Security
The legal status of poker in the state of Texas has a contentious history and positioning, with a loophole generally allowing private card clubs, which take no rake and instead collect member dues, to operate relatively uninterrupted.
Plenty of Texas poker-playing regulars took to reddit and the aforementioned 2+2 forum to express concern for the victim's well-being and also to discuss their fears that Monday's shooting incident could prompt a crackdown on Texas card rooms by law enforcement. Most players expressed satisfaction with security of the rooms, and some recommended that players leaving in the late closing hours make use of rooms' offers for an armed security guard escort in the parking lot, as an additional safety precaution.
Following the attack, an email message from Texas Card House to members affirmed that member security was of utmost importance to the room and measures were being taken to strengthen that security.
"While we already provide onsite armed security personnel and extensive electronic security monitoring, we are increasing our security measures including adding additional on-site security officers at night effective immediately."
Everybody needs an account at one of these online poker rooms! They're the biggest, the best, and we get you the best poker bonuses. Check out our online poker section for details on all the online poker rooms around.