Daniel Negreanu Joins Mainstream Site MasterClass as Poker Instructor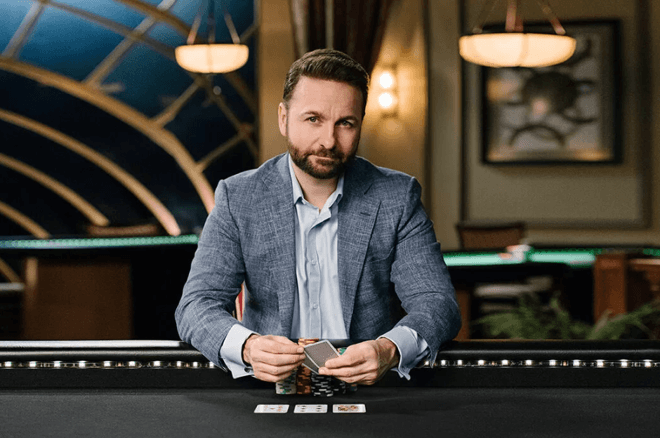 If you want to learn from the best, MasterClass is the place to go. The immersive online experience offers exclusive video courses taught by high-profile instructors such as the Golden State Warriors' Stephen Curry (teaches shooting, ball-handling, and scoring), Martin Scorsese (teaches filmmaking), and Gordon Ramsay (teaches cooking).
Founded in 2015, MasterClass provides affordable, engaging, and inspirational online classes taught by world-renowned instructors giving everyone "access to genius."
Now, six-time World Series of Poker bracelet winner Daniel Negreanu is joining the site to teach poker to the masses.
"MasterClass reached out to my agent about possibly doing something together and we thought it was a great opportunity," Negreanu told PokerNews. "MasterClass is the most high-end production of any program like it. If you look at who is associated with it, it seemed like a no-brainer."
"There are a lot of teaching sites within poker but this was an opportunity to expand the game to a wider audience"
He continued: "First, the quality of what they do was attractive. Secondly, it's mainstream. There are a lot of teaching sites within poker but this was an opportunity to expand the game to a wider audience, to people, maybe fans of Christina Aguilera searching the site for singing, who stumble across poker. Let me learn how to play poker."
However, Negreanu cautions that his lessons aren't for rookies.
"If you don't know how to play poker it'll probably be far too advanced for you," he said. "If you are intermediate, struggling or learning; it's certainly something that can help elevate your game. I would say for a rank beginner they need to get an understanding of the game before they can take it on."
"Kid Poker" launched his course with seven lessons on tournament strategy and spotting tells. Next week, they'll roll out more lessons until his 33+ course, which covers topics such as cash and online play, is available in full.
Students, who Negreanu believes should take a month or more to properly absorb his class, will also be provided a downloadable class workbook and have the opportunity to bounce ideas of Negreanu, who will answer select student questions.
"The full rollout won't happen for another month or so, and then depending on feedback, which has been really good so far through a study group of people, there could be a second or third more in-depth course down the road," he said. "I feel like what we covered is really good. I'm uniquely qualified to explain some of these higher-end concepts because I didn't know much about them for most of my poker life, so for me to learn all this stuff and share it with people in a way they will understand, I think it will be eye-opening for a lot of people."
Here's a teaser of Negreanu's MasterClass:
"Poker is an intellectual endeavor that Daniel has mastered over decades playing at the highest level through disciplined focus, hard work, and by honing his unique ability to read his opponents," said David Rogier, co-founder and CEO of MasterClass. "With this class, we're excited to give students access to a comprehensive analysis of tournament strategy from the most successful live tournament player of all time."
Those looking to learn can do so by either purchasing individual lessons (Negreanu's single class costs $90) or pay $180 a year for unlimited access to all classes.
Here's a look at some other instructors and courses on MasterClass:
| Instructor | Class |
| --- | --- |
| Aaron Sorkin | Screenwriting |
| Helen Mirren | Acting |
| R.L. Stine | Writing for Young Audiences |
| Marc Jacobs | Fashion Design |
| Steve Martin | Comedy |
| Bob Woodward | Investigative Journalism |
| Samuel L. Jackson | Acting |
| Christina Aguilera | Singing |
| Serena Williams | Tennis |
| Dr. Jane Goodall | Conservation |
| Usher | Art of Performance |
Photo courtesy of MasterClass