Jason Somerville, PokerStars Announce Partnership in Twitch Studios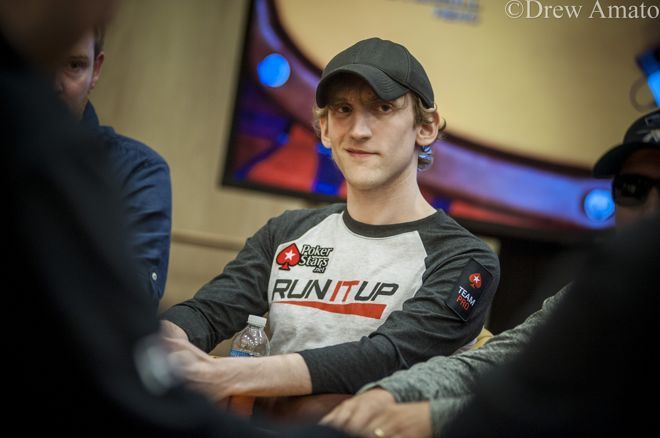 As a successful Twitch streamer for several years, Jason Somerville knows a thing or two about building a brand using the site – from attracting viewers, to sponsorship deals, to merchandise. Somerville has even expanded that to live events like the popular Run It Up Reno poker series.
After stepping back a bit from playing on his own stream, Somerville's now branching out even more with the recent launch of Run It Up Studios. The new Las Vegas facility is a partnership with PokerStars to help build the Twitch Poker community and assist other streamers improve their brand and capabilities.
Stream of Services
A studio for Twitch streaming is a bit different than recent poker studios launches, such as PokerGO at the Aria and the Esports Arena at the Luxor, and is not affiliated with a casino. The studios offer services for Twitch streamers playing online poker all over the world.
At Run It Up Studios, there isn't a live tournament table obviously. The facility and its editors, producers, and graphic artists will be focusing on this growing aspect of poker, helping streamers mostly in countries more online poker friendly.
"There is no greater news for the continuing growth and health of poker on Twitch than to have Jason Somerville at the heart of it."
"As a Twitch streamer for many years, there were many lessons that I learned in broadcasting myself," Somerville says. "There are many resources and assets that I gathered for my own stream and I've decided to take all those lessons and resources and build them into a company that is able to help other streamers be successful. I know what it takes to run a successful Twitch stream and taking that same knowledge and resources, and offering it to others."
Those could be other individuals or companies in the poker industry looking for a presence on Twitch. He also sees the possibility of the studio moving beyond just poker and opening its doors to other entities looking to move onto the Twitch platform.
The site is also pleased to see the studio open.
"There is no greater news for the continuing growth and health of poker on Twitch than to have Jason Somerville at the heart of it," said Farhan Ahmed, head of poker partnerships at Twitch. "As a fundamental part of the category's success to date, his new venture is bound to excite our large and passionate poker community."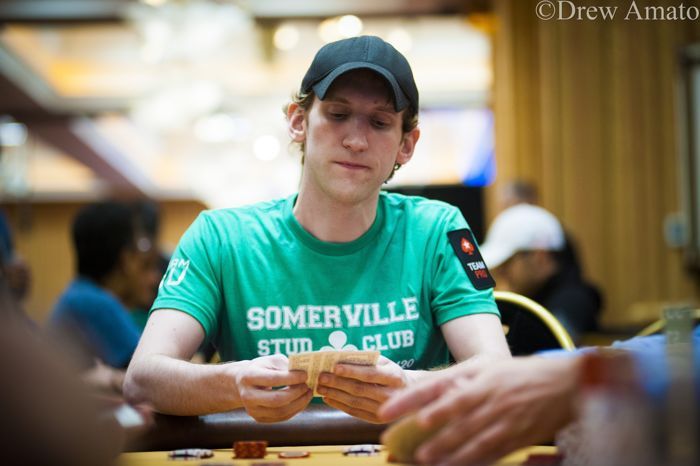 In the Studio
With studio offices already built in Las Vegas, Somerville is hitting the ground running with the new project. The facility features a full-purpose Twitch production studio and is currently producing for PokerStars' full roster of streams as well as Somerville's own Run It Up channel.
In addition to production services, Somerville's team will also help streamers ramp up their own merchandise offerings. Part of his success has been building Run It Up into a brand that has been selling T-shirts, hoodies, and more to fans all over the world.
"My ultimate goal is to build Twitch poker and to grow the game of poker."
Somerville and PokerStars see the facility as a one-stop shop for Twitch content producers from productions and graphics, to merchandise and administrative services. Inside the facilities are multiple monitors to watch all the streamers anytime they are live as well as multiple editing bays and computer setups.
PokerStars executives are pleased to see the promotion of the game on a new platform and the Run It Up team managing the site's Twitch efforts.
"Jason is a pioneer, innovator and human content engine – which is why he's so successful on Twitch," said Eric Hollreiser, vice president of corporate communications of The Stars Group. "Twitch Poker is an exciting new platform for poker innovation and community-building. We're eager to build upon our partnership with Jason and to mine the vast PokerStars library of content, promote poker streamers and create exclusive promotions and original content for Run It Up."
The studio team also helps with YouTube production and hires high-level moderators to help the individual streamers. Run It Up also helps produce Twitch extensions for streamers, allowing viewers to look at previous hands played, run polls, or the ability to see which players are at the tables and their chips stacks.
With the construction of the new studio, Somerville plans on return to Twitch again to stream his own play. Through Run It Up and partnerships with other streamers, the expanded reach will allow Run It Up to attract more advertisers and share some of that income to other streamers as well.
"We're trying to help bring the same partners that work with me, to others," he says. "But my ultimate goal is to build Twitch poker and to grow the game of poker. So anybody we can help be more successful on Twitch, is going to be good for those two ends. That's what I'm out to accomplish here.
"Making it more profitable to be a streamer certainly increases the appeal to those who are considering streaming, and also increasing the appeal for those who are currently streaming because we want those guys have careers."
"Making it more profitable to be a streamer certainly increases the appeal to those who are considering streaming."
Twitch offers a way to fill a void with a lack of poker on TV, he says, and something that can bring in even more players – especially those who are younger and new to the game. And while the studio doesn't have a setup with a live table, he isn't ruling that out for the future.
"No we haven't built a live table yet, but that's something that I think would be awesome to grow into eventually," he says. "I think there's a lot of potential innovation to be had in the live-streamed space. Not many casinos have built content specifically for the Twitch platform and that's something that I certainly intend to do."
Through Twitch and the new studios, Somerville sees this as a big leap for poker in marketing the game to more and more players.
"Getting people who are content creators on a platform and making them have a successful and profitable career out of it," he says, "that's pretty crucial for the long term growth of the game."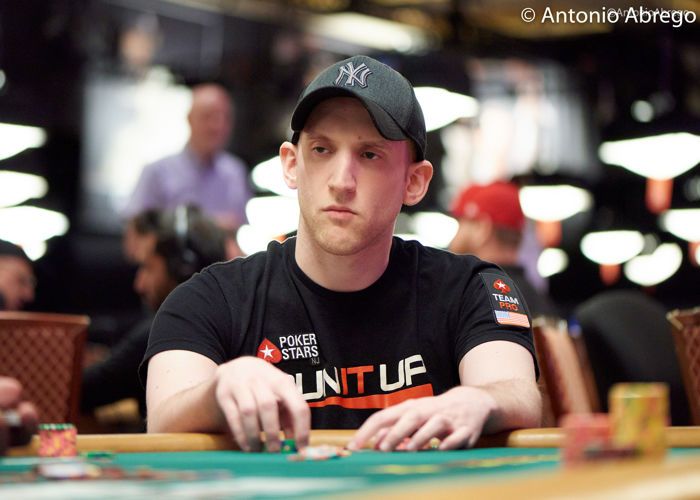 Sean Chaffin is a freelance writer in Crandall, Texas. His work appears in numerous websites and publications. Follow him on Twitter @PokerTraditions. He is also the host of the True Gambling Stories podcast, available on iTunes, Google Play, TuneIn Radio, Spotify, Stitcher, PokerNews.com, HoldemRadio.com, and TrueGamblingStories.com.