David Carrion Pulls Back Curtain on the PokerStars $25,000 PokerStars Players Championship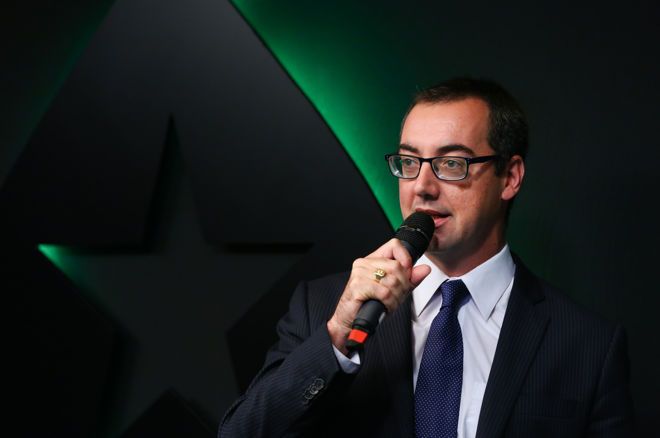 Back in December, PokerStars announced a new tournament to be held in the Bahamas just prior to the start of the 2019 PokerStars Caribbean Adventure (PCA). Ever since, they've been qualifying players for the event, which is becoming one of the most hyped and anticipated tournaments in poker history.
The rake-free $25,000 buy-in PokerStars Players No Limit Hold'em Championship (PSPC) is primed to be the richest five-figure buy-in tournament ever held, thanks in no small part to PokerStars pumping in at least $9 million of added value via 320 Platinum Passes valued at $30,000 each. Those passes have been awarded via different channels including both live and online events, social media contests, and random draws.
Carrion: "We really want to make it inclusive where everyone can really have a shot at qualifying."
"The way in which we are going about it is to make it accessible," said David Carrion, PokerStars Director of Marketing. "That is the reason for all the different qualifying paths. The other one is that we really want to make it inclusive where everyone can really have a shot at qualifying."
He continued: "I think today we have achieved a little bit of that. The first stage for us has been more than anything about positioning the tournament and creating awareness that it exists. I think that is going to continue to build. It really is a tournament for the poker players."
Thus far, roughly 120 players have qualified for the tournament including big names like David Peters and Maria Konnikova. However, for every accomplished player, there are a ton of qualifiers who've never played a big buy-in event, let alone one with a buy-in of $25,000. For PokerStars, they've put a heavy emphasis on giving such players their time in the poker spotlight, a feat made easier given players qualify throughout the year.
"As we go forward, I think we are going to start to tell the story of the PSPC to a wider audience to help promote poker. We'll be putting out more content around the qualifiers and their stories," Carrion told PokerNews. "It's very rare for any tournament to be able to know in advance who will be there and then follow them. I am almost sure that at every table at the PSPC, we will have a story there and I hope that's going to create a different dynamic for the community to be involved in the tournament."
The first stage of the PSPC was about awareness, but Carrion revealed they'll soon be starting a second stage which is centered on wider promotion. This includes involving ambassadors like 2003 World Series of Poker Main Event champ Chris Moneymaker and Twitch streamer Ben "Spraggy" Spragg.
"We are going to go out to the community to see more of their interest around the event. We want to involve the players in telling us about the structure, the length of the levels, the chips stacks, how big they want to play and how many levels per day, the prize structure, etc. We are trying to make it a players' tournament."
Trying Something New
Since being acquired by Amaya, now The Stars Group, PokerStars hasn't shied away from trying new things. Their attempts have been met with mixed reviews, but it's hard for anyone to argue against the PSPC, which is going to award a bonus $1 million to the winner.
"I think the statement we are making as a company is that our commitment to the game with our proposition is very, very strong," Carrion said. "We are putting our money where our mouth is. I think we are going to end up with something powerful that people are going to realize is something they want to be a part of every year. That this is something that will become part of our core identity and really market the poker industry."
Of course, the world isn't Field of Dreams, meaning 'just because you build it doesn't mean people will come. Carrion hopes this isn't the case with the PSPC.
"Hopefully, we will drive it home and it will be successful, and people will turn out in a significant way."
"We would like to think that most of these people will come and play this tournament but that remains to be seen, right? You know how this goes. I mean at the end of the day, it happens once a year over a few days and not always everyone is available at the same time. So, we will have to see. Hopefully, we will drive it home and it will be successful, and people will turn out in a significant way."
He added: "We have many pieces coming together. So, we are trying to just go one piece at a time. We start with awareness, many qualifying paths, and people getting to know the fact that this exists."
Carrion also hopes the PSPC will help rebuild bridges with players who were upset with PokerStars loyalty program changes.
"Some of our poker community seemed to believe that we are departing from our love of the game and our history and our roots," he said. "We can't please everyone but we can do something that definitely speaks strongly of what the values are that we believe in. How do you do something that assures a poker community that it is valued, you create something that will really bring the poker community together?"
Carrion points out several examples throughout poker history that have energized the community including the "Moneymaker Effect," the World Poker Tour, Tom "durrrr" Dwan and Viktor "Isildur1" Blom.
"There are moments that define and bring people together and push things forward," he said. "We want to tell a story. We want to keep this story to share it with people through different media. We will see how it falls. Hopefully, we will have something beautiful like that to tell."
Follow in Moneymaker's Footsteps
One perceived disadvantage of the PSPC, at least to American players, is that they don't have access to the PokerStars client outside of New Jersey. Carrion, however, revealed opportunities will exist including a soon-to-launch tour with events at $86, the same price Moneymaker paid on PokerStars when he satellited into the 2003 WSOP.
Fittingly, Moneymaker will travel the tour as it expands. One Platinum Pass package will be guaranteed at each stop.
"It doesn't seem right to do this and exclude the U.S. just because we don't have business there."
"It is going to be a great opportunity for people to get involved at an affordable price point. We want to make it accessible to U.S. players," said Carrion. "Because for us as a company, it is not whether we operate in a market or not. It is also the fact that it is poker, and poker is what we do. We want to make it the best tournament in the world. So, we want to make it very good for everyone. It doesn't seem right to do this and exclude the U.S. Appealing to American players is also important as it's the closest major player base to the Bahamas. As such, they're likely to constitute a major pool of direct buy-ins."
Carrion expects some of PokerStars usual high rollers and celebrities to partake, though it's too far out to confirm.
"There are VIPs but at this stage of the game, it is very hard to confirm because their schedules are so up and down. We will know more at the end at the end of the year. In the majority of the cases in the past, they have decided to show up on their own and they tend to let us know a couple of days before. Like when Michael Phelps came over. But, yes, ideally we would like to have some celebrities around because I think it gets more attention. Let's talk in October."
Incorporating Feedback for the PSPC
Danny McDonagh, who was recently appointed the new tournament director for PokerStars, will spearhead an initiative to obtain player feedback and incorporate it into the PSPC.
"We just want to make sure that everyone has an opportunity to have something to say about it."
"We are going to release a series of subjects and areas for discussion and propositions over a certain amount of time," Carrion explained. "We will deliver them in different categories and we will collect feedback on it. We want to know where the community stands. Things like big blind antes or normal antes, shot clock of a certain length or not, six-handed or eight-handed, any particular order for breaking tables or any redraw considerations at a certain point, and of course the blind structure."
He continued: "So, we just want to make sure that everyone has an opportunity to have something to say about it and in the end, we make the best decision that we can."
What's Upcoming for the PSPC
All eyes are currently on the World Series of Poker, but once it wraps, the poker world turns its attention to the EPT Barcelona. It's there that 10 Platinum Passes will be awarded, and is also likely to be the place where PokerStars reveals a trophy for the PSPC winner.
You can also continue to win Platinum Passes by winning either the PokerStars Sunday Million or Sunday Storm. There are also plans to put Platinum Passes in PokerStars' Stars Rewards Chests and we will be giving away a platinum pass via r weekly freerolls, all players have to do to enter is ensure they open the first chest they receive between Monday and Sunday of each week.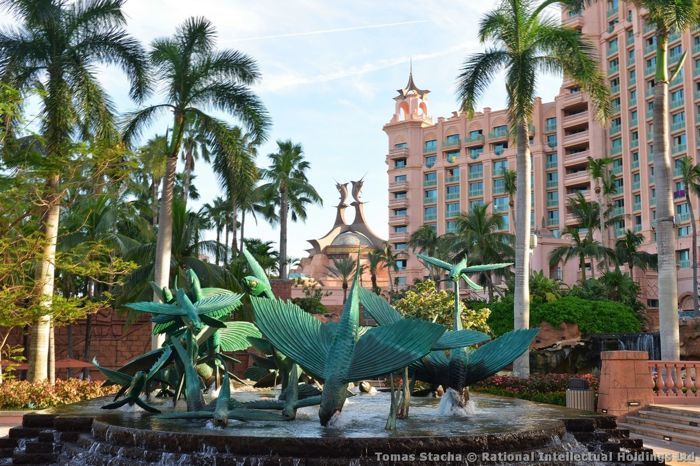 The Stars Group owns a majority shareholding in iBus Media.
Executive Editor US, PokerNews Podcast co-host & 2013 WSOP Bracelet Winner.