Italian Poker Dealt a Blow With Advertising Ban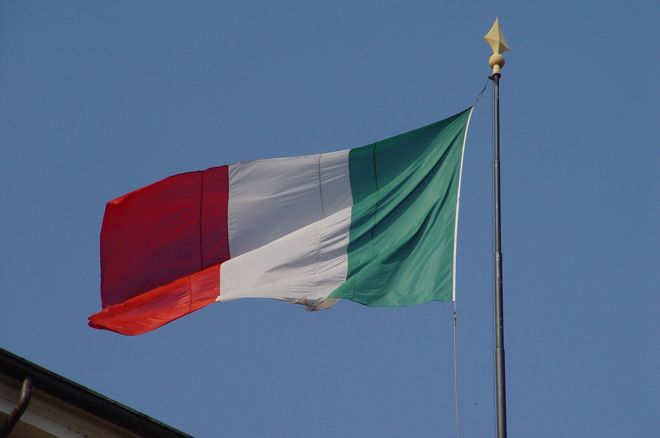 A new law appears poised to pass in Italy that will ban nearly all gambling advertising, dealing a blow to poker in the country.
The Italian Senate voted 155-125 in favor of passing the "Dignity Decree," which will "severely impact the gambling industry, especially the online sector," according to Poker Industry PRO ($).
Officially, it bans all forms of advertising on gambling products in which a player can win money aside from the state-run lottery. Sponsorships and existing contracts are grandfathered in until June 30, 2019.
"The disease of the game is an obstacle and my job is to eliminate it and we have identified the prohibition of advertising for the game as an instrument," said Deputy Prime Minister Luigi Di Maio. "We will not surrender."
Recent Events in Italy
The news comes just a few months after things were looking relatively positive coming out of Italy.
Back in late January, an Italian government official hinted that things could be on the upswing as Italy watched neighbors France and Spain band together with shared liquidity, with Portugal on the horizon as well.
"The government has begun a verification procedure, which is still underway," the official said. "In regards to shared liquidity, there is an international agreement that is going to be respected."
However, the linked article noted that upcoming general elections could have a big impact on the country's gambling policy. It appears those changes were on the negative side with Di Maio and the Five Star Movement party in power.
Poker in Italy Going Forward
At the time of writing, PokerScout ranked PokerStars' nation-leading offering 12th worldwide with a weekly cash game average of about 575 players. That would represent a very significant addition to PokerStars Europe — the shared liquidity client — and its 1,600 players.
Without advertising to activate new customers, that number could drop going forward.
It's possible the advertising ban and the shared liquidity agreement might not be mutually exclusive, but the ban certainly represents a blow to the market regardless of what happens going forward. PRO predicted it would "hamper" the chances of joining with France, Spain and Portugal.
Apparently, the main objective of the advertising ban is to curb problem gambling. Di Maio claimed the social costs of gambling at least match the revenue it generates. A statistic cited by PRO indicates about 1.3 million Italians have a gambling problem but a mere 12,000 are undergoing treatment.
However, those who have followed the industry know by now what often happens when governments stamp out regulated gambling. Unregulated entities swoop in and often flourish. Whereas regulated entities usually have government-mandated policies in place to mitigate problem gamblers, unregulated ones have no such worries and simply look to milk all they can before the well runs dry.
While this could potentially be counterproductive to Italy's goal of curbing problem gambling, it seems the course has been set in motion and the future of poker and gambling in general in Italy appears cloudy.