Positive Developments Brewing for U.S. Online Poker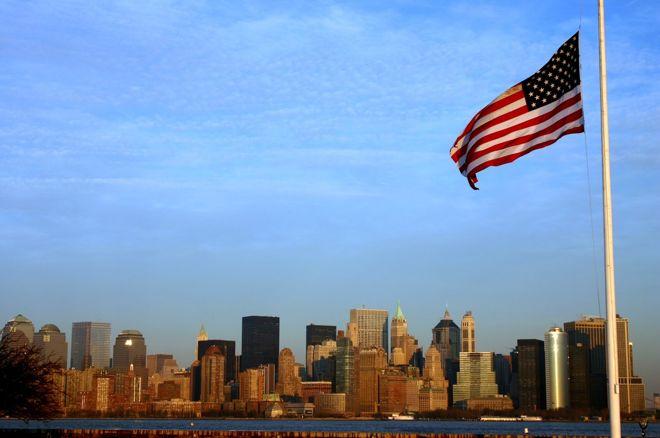 Positive news bits about online poker in the U.S. tend to be few and far between over the past few years, but Americans got two tempting morsels early this week that may portend good things.
First off, the long-debated online poker legislation in New York may be finally picking up some momentum. According to recent reporting by Online Poker Report, support for a bill is growing and this could finally be the year that one of the major dominoes falls into place to make the U.S. market stable and strong.
Second and much more speculative is the possibility of the multi-state gaming compact coming to fruition. While there's been no official word on this development, some small clues point toward the possibility of it happening, which would be more great news for online poker players in the U.S.
Long-Awaited Momentum in NY
While California has always been the white whale when it comes to the state in which everyone is most eager to get online poker legalized — a population of 40 million will do that — New York wouldn't be a bad consolation prize. New York has its own hefty population of 20 million, and getting online poker legalized there would be one of the biggest gets yet on the legislative battleground.
Unfortunately for poker players, the history of bills in New York is less than rosy. The state has tried and failed to pass online poker legislation before, including last year when $10 million from online poker was earmarked for the state budget. Bills passed through the Senate easily before dying in the Assembly.
This year, it wasn't included in the budget, but Matthew Kredell of OPR reported A 5250 could have support that's never before been seen for New York's online poker legislation.
Newly elected Assemblyman Clyde Vanel told Kredell support for online poker is building among his peers.
"I think we have a good shot of getting it through this year."
"The next few weeks will show some traction for the bill," he said. "With enough co-sponsors, I like it to get out of committee and onto the floor. I think we have a good shot of getting it through this year.
"We have poker in New York but we're not allowing it online. Folks can't articulate why."
Indeed, poker has been available in New York at live casinos for some time now. In fact, a new room just opened about a month ago at Resorts World Catskills. However, the performance of the New York casino market has been under scrutiny after the commercial casinos came in $230 million under revenue projections.
Online gambling could be a way for the state to make up for the revenue shortfalls, with online poker playing a role.
Vanel looks likely to be a key ally for online poker proponents in New York, and he suggested that anyone in New York wishing to see online poker become legal should contact their representatives in the Assembly and make their voices heard.
Expanded Interstate Poker?
Last October, New Jersey made a landmark announcement that it had agreed to join the unified online poker pool with Nevada and Delaware.
Online poker players had hope for improved liquidity and bigger events. The small populations of all of the states to get iPoker legislation passed meant players were fighting for pieces of very small pies. Combining everyone into one pool would help things, along with the prospect of newly legalized Pennsylvania, meant things might be improving in the future.
Nothing of material note has happened since then as everything appears to be bogged down in technical checks and other red tape. However, a small hint may have been dropped on Delaware poker players, as one player reported receiving an email about "expanding your network."
Steve Ruddock at PlayNJ wrote that he's been hearing buzz about a combined pool in advance of the WSOP.
"Word around the campfire has New Jersey joining with Delaware and Nevada before the start of the 2018 World Series of Poker," he wrote.
Poker players who supplement their summer live grinds in Las Vegas with online poker will likely take that as most welcome news, and poker players around the U.S. will eagerly wait and see if all of these potential positive developments come to fruition.