Indian Poker Entrepreneur Announces New League, Global Expansion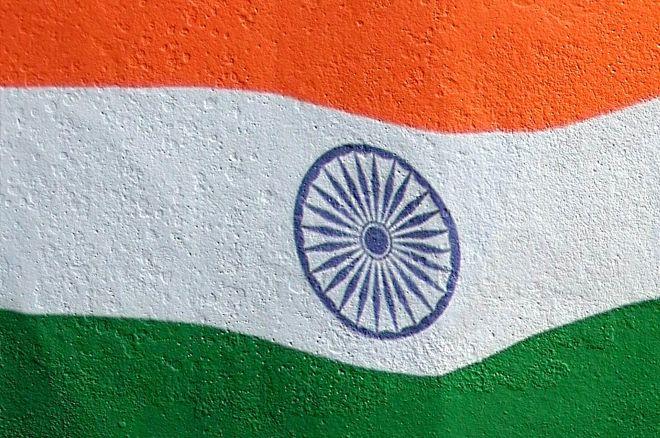 It might not be the most popular concept in traditionally poker-crazy countries, but team poker continues to have life in India and, a poker entrepreneur hopes, it could still catch on in the rest of the world.
Viaan Industries Ltd. and founder Raj Kundra announced the creation of the Online Team Poker League, to start in India and eventually become the World Online Team Poker League with a global championship in December of every year. Season 1 is scheduled to begin in July, with Season 2 scheduled for January 2019.
Kundra also founded Match Indian Poker League, an esports-like league that plays a variation of Texas hold'em and just completed its first season. It's unclear what this announcement means for the future of that particular league.
"It will create an exciting poker in a team format that's never been seen or done before."
The success of the Match Indian Poker League inspired Kundra to think bigger, he said, hence the ambitious goal of the World Online Team Poker League.
"It will create an exciting poker in a team format that's never been seen or done before," he said.
Competition in the OTPL will take place via a proprietary app, with 30 teams from across India in the hunt for their shares of $1 million in prize money, paid out to the top eight teams. Monthly rankings and prizes will also be available, and the top team will take home a championship and represent the country against teams from other nations in future seasons.
According to a presser from Viaan, teams have been "negotiated" in Israel, Ireland, Spain, Germany, U.K. and the U.S.
Angles Abound
While the presser announcing the new league's creation trumpets things never before seen or done in poker, longtime industry observers won't have a hard time drawing connections to several other enterprises from the past.
Beyond just the Match IPL, plenty of other team poker ventures have been tried.
Most recently and most famously, perhaps, is the Global Poker League, rechristened to Global Player League in recent months. Alex Dreyfus' brainchild went through a tepid Season 1 in 2016 before appearing to stall out despite two-year contracts having been initially signed. There's still a link on the GPL website for GPL India, and a banner that says "Season 1 is coming," but there's been no posted news since December and the schedule page remains blank.
Furthermore, there's Kundra's own history with Match IPL, which has not been all sunshine and roses. In January, news broke that he was involved in a venomous legal spat with a franchise owner. Kundra accused the owner of defaulting on a payment, and the owner in turn charged that Match IPL were rigged.
"Poker is a game of chance and not skill which allows gambling in game."
Finally, from a legal perspective, it's interesting that Kundra continues to go all in on poker given that Indian authorities have pushed back some on the expansion of the game. Many have long felt India could be home to the next poker boom, but not all regions in the ultra-populous nation have warmed to the idea.
For example, one recent court case in Maharashtra saw the Bombay High Court rule that poker is completely luck-based and involves no skill. They used that ruling to slap a number of individuals with gambling-related charges, and it isn't the first setback for poker there. In February 2017, a Gujarat police commissioner shut down a local club on the same grounds.
"Poker is a game of chance and not skill which allows gambling in game," he said.
Still, money talks and poker businesses still see the opportunity to profit in India. PokerStars is preparing to launch a segregated player pool with a new regional partner, and Kundra looks to be doubling down on his Match IPL idea.
As long as the potential for profit continues, expect India to remain a slowly explored frontier for poker.
Photo courtesy of Asif Akbar/freeimages.com
Finding a trustworthy room to play online poker can be a monumental burden. That's all the more true if you're just looking for a place to play poker for free. We've listed five of the best play-money poker sites to enjoy and help hone your skills.