First Online Circuit Series a Smashing Success for WSOP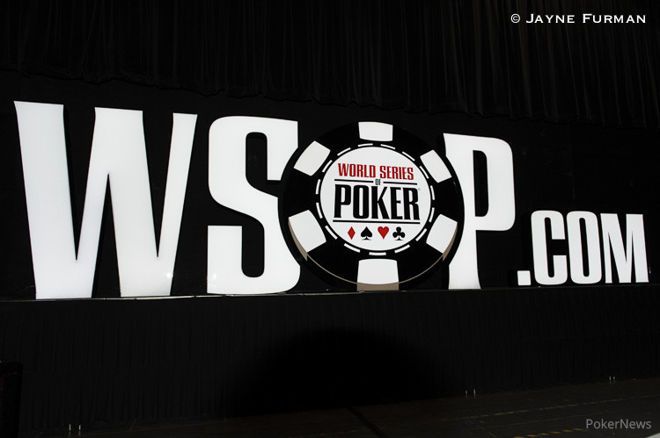 The World Series of Poker Circuit has been one of the most popular "mid-major" tours in the world over the past decade-plus, and the tour broke new ground last week with its first all-online ring series.
Online ring events had been held in the past, following the debut of the WSOP.com Online Championship bracelet event in 2015, but holding an entire series for traditional WSOP hardware online represented a major leap.
With the dust having settled on the 13 ring events, WSOP brass reflected on the maiden voyage, telling PokerNews it went better than anyone could have dreamed.
"It really surprised us in terms of how well it did," said Bill Rini, WSOP.com head of online poker. "Many of the events doubled or tripled the guarantees, which we thought were aggressive guarantees to begin with. September is a traditionally slow month for poker, so to say it exceeded internal expectations is a bit of an understatement."
Shared Liquidity: the Final Hurdle
The idea had been hatched awhile ago, Rini said, but WSOP Circuit decision-makers felt shared liquidity was a must in order to get the player pool big enough to support a series that would award prizes on the level of traditional Circuit events.
On the live Circuit, event prize pools vary considerably from stop to stop — turnouts at Choctaw and Hammond naturally dwarf those at Council Bluffs and Biloxi. The majority of ring events pay north of $10,000 for the winner, with Main Event winners usually banking six figures.
"Many of the events doubled or tripled the guarantees, which we thought were aggressive guarantees to begin with."
"We've run our Online Championships, which award a championship belt, and players really seem to like that concept, so ring events seemed to be a natural progression," Rini said.
Last year, news hit that iGaming stakeholders had finally hammered out an agreement on shared liquidity between Nevada, New Jersey and Delaware, the three U.S. states that had legalized online gambling. A year later, the WSOP announced the online ring series was a go.
The biggest challenge, according to Rini, was dusting off the tried-and-true methods upon which the Circuit's success has been built and porting them to the online realm. Structures needed tweaking, a suitable schedule needed to be planned out and price points had to be pinpointed.
"Everything needs to be optimized for what works best in the online realm," Rini said.
Smooth Sailing
Everything went down without a hitch and the online Circuit proved to be a smashing success, blowing guarantees out of the water and running without any major issues.
The roll call of winners wouldn't look out of place in a Circuit event or even a series of WSOP bracelet events.
Ryan Leng emerged as the star of the show with his $1,000 Six-Max High Roller victory and second-place finish in the $535 Main Event for more than $100,000 total. Alan Sternberg led the hardware recipients by grabbing two rings worth more than $70,000 in winnings, while recognizable players such as Eric Baldwin, Dan Buzgon and Ryan Laplante all had strong showings.
Players reacted positively to the series overall, Rini said.
"I guess the general feedback has been, 'Yes! More of this!'"
"I guess the general feedback has been, 'Yes! More of this!'" he said. "So, that's feedback that we're going to take very seriously. Obviously, we're going to take what we learned and make adjustments as well."
Does that mean more online-only events in the future? Things have only trended upward on that track for the WSOP, as one online bracelet event has turned into three as of 2018, and a single online ring event at the spring Rio stop gave way to last week's success.
Rini all but said the series would be making a return.
"No hard decisions have been made, but when you put together a $700K schedule and it does almost $1.7 million in prize pools, it's hard not to take that as a sign in terms of what you should be doing more of," he said.
Here's a look at all of the ring winners in the first online ring series:
2018 WSOP.com Online Circuit Ring Winners
| Event | Winner | Prize |
| --- | --- | --- |
| $200 NLHE KO | Steven Grybas | $8,486 |
| $215 NLHE | Tara Cain | $27,081 |
| $320 Six-Max | Kathryn Cappuccio | $30,926 |
| $250 Turbo | Ian Steinman | $18,654 |
| $320 Double Stack | Joseph Choueiri | $30,888 |
| $320 Monster Stack | Alan Sternberg | $42,557 |
| $215 Deep Turbo | Dan Buzgon | $17,172 |
| $1,000 Six-Max | Ryan Leng | $56,202 |
| $215 NLHE | Thomas Carter | $23,868 |
| $320 NLHE | Kevin Garosshen | $29,972 |
| $215 Six-Max PLO | Alexandre Moreira | $16,335 |
| $320 Double Stack | Alan Sternberg | $30,449 |
| $525 Main Event | Shawn Daniels | $83,545 |