Russian Banks Begin Enforcing Gov't Ban on Offshore Gambling Operators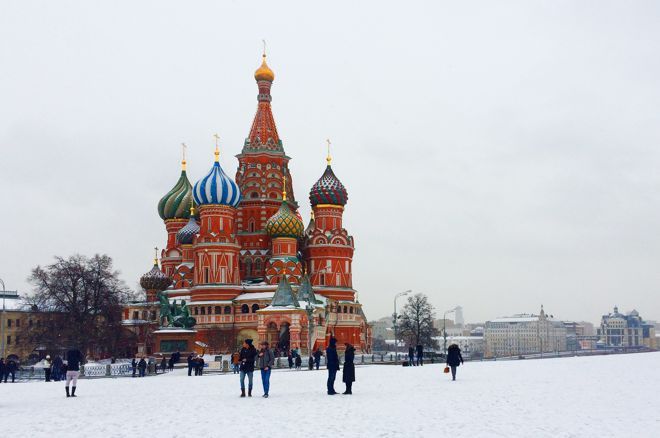 A bill signed by President of the Russian Federation Vladimir Putin just more than one year ago is having greater impact in Russia as one of the country's biggest banks has begun to block payments to foreign bookmakers.
Russian news site Rambler reported that state-owned Sberbank confirmed its intentions to comply with Russian law that forbids payments to and from blacklisted offshore gambling sites.
"According to Federal Law No. 244, payments by cards in favor of foreign institutions involved in the organization and conduct of gambling are prohibited," read a statement from the bank.
"Sberbank always complies with the laws of the Russian Federation and the regulations of the regulatory authorities. At the same time, Sberbank does not limit payments using bank cards to gambling establishments in Russia."
Details of Russian Law No. 244
The law referenced by Sberbank was signed by Putin on Nov. 27, 2017 with a plan to go into effect 180 days later on May 26, 2018. Only beginning Oct. 19 with Sberbank's enforcement were major impacts of the law felt.
Several players confirmed in Russian poker forums experiencing transaction failures that were followed by an SMS message stating, "According to the Federal Law No. 244, from 10/19/18, card payments are not available in favor of foreign institutions involved in the organization and conduct of gambling."
"According to Federal Law No. 244, payments by cards in favor of foreign institutions involved in the organization and conduct of gambling are prohibited."
The law and its enforcement concerns blacklisted offshore online gambling operators that provide services to Russian citizens, while local operations strictly controlled by the state remain unaffected. Their lengthy list of blocked sites includes most major operators including PokerStars, partypoker, 888poker, Unibet, Bet365, William Hill, Winamax and thousands more, according to Poker Industry PRO ($).
This year alone, PRO reports, the country's telecommunications watchdog Roskomnadzor has added more than 76,000 domains to the blacklist, an increase of 269 percent from sites added last year. Russian internet service providers are legally required to block access to blacklisted sites, and banks are to block transactions between citizens and said sites.
International ewallets like Skrill and Neteller seemed unaffected, at least at the time the failed bank transactions were reported, as these payment processors fall outside of Russian jurisdiction. However, PRO reports that Sberbank has put a block on transactions to these ewallets too, and it may only be a matter of time before other banks take the same measures.
Russian Government Crackdown
When Russian citizens direct their gambling endeavors offshore, the Russian government cannot tax the transactions. According to Rambler, around 70 percent of players from the country are avoiding these taxes by betting on offshore sites, and in so doing, also present unfair illegal competition to those approved operators within the country.
This ban against all foreign operators seems to be changing with the emerging regulated Russian sports betting market, as just last year, Russian regulators began issuing sports betting licenses to foreign gambling operators, PRO reported. In partnership with locally licensed bookmaker Digital Betting LLC, Bwin became the first major international gambling site approved to take sports bets in Russia.
The Russian government has mandated that all licensed operators within the country utilize TSUPIS, a centralized payment processing system similar to popular ewallets that follow Russia's strict reporting requirements. Players who want to gamble online legally within the country then must hold a TSUPIS account. Regardless of amount won or lost gambling on their regulated site of choice, citizens pay taxes on withdrawals made via the TSUPIS account.
Their strict requirements on gambling taxes and tax reporting explain the trend of players in Russia heading to offshore sites, but the Russian government is now attempting to change that trend. According to PRO, Russian legislators suggest that blacklisting of foreign operators should protect businesses operating legally from unfair offshore competition.
Stars Group Among the Blacklisted
The Stars Group is just one of the major operators being affected by bank enforcement of Russia's new law, but it's a hindrance that they saw coming. During their full year presentation back in March, the online poker giant acknowledged potential effects on business that increased enforcement in Russia could have, but assured investors of their preparation to deal with it.
"We have plans As and plans Bs and plans Cs for every type of scenario that may happen in the market," the CEO of The Stars Group Rafi Ashkenazi told analysts in March. "So we are monitoring, we are assessing and we are ready with our mitigation plans which unfortunately I can't disclose."
Ashkenazi further explained that Russia didn't have much impact on the company in Q2, and expressed their intention to continue operating in the country through the end of the year with the hope that any impact on the business would be marginal, PRO reported.
"We have plans A's and plans B's and plans C's for every type of scenario that may happen in the market."
"There is a slight impact on acquisition in Russia as we remain relatively silent in the market, waiting to see how our strategies evolve," Ashkenazi said during that time.
With business in Russia estimated at 10 percent of their online gaming revenue, it's unlikely the company plans to completely bow out of the market, but the banks' enforcement of blocking transactions could clearly have a great impact.
During an August investors' call, the Stars Group reported continued monitoring of the enforcement of recent regulations in Russia and their effects.
"Certain banks and processors have begun to block payments," a representative of the Stars Group stated, as reported by PRO. "However, many appear to be awaiting further clarification on ordinances related to the government's financial blocking bill."
PokerNews will continue to provide relevant updates on the impact that the enforcement of the ban against foreign operators may have on popular online gambling operators and the online poker market in the world's largest country in terms of land mass.
Lead image courtesy of Freeimages.com/Raphael Pto.
The Stars Group owns a majority shareholding in iBus Media.