Off the Felt: Christmas Edition & Beautiful News from Ramos, Hof, and Mizrachi!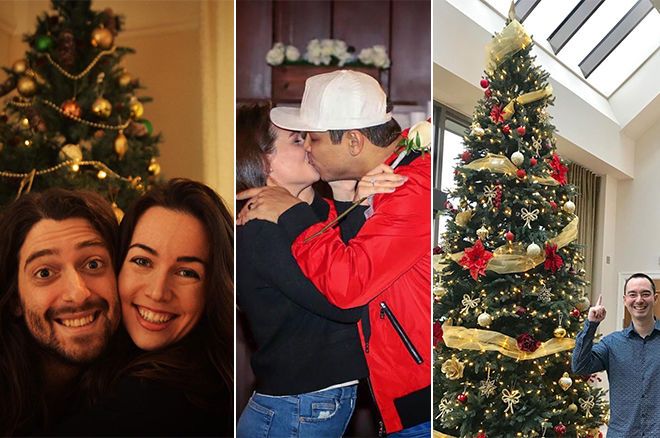 In last week's edition of Off the Felt, we had a little Little, an announcement by the Merson family, and the birthdays of Doug Polk and Tony G. This time, we have a special Christmas edition with all players spending time with their family and loved ones.
Merry Christmas!
Scotty Nguyen said, Merry Christmas Baby!
Jean-Robert Bellande and his family wished everyone Merry Christmas:
William Kassouf and a huge Christmas tree:
Eugene Katchalov chooses a special spot to wish everyone a Merry Christmas:
Liv Boeree and Igor Kurganov looked happy:
Matt Staples wished everyone Happy Holidays:
Tom Dwan and his wife:
Shannon Shorr posted a video:
Kristy Arnett enjoyed the holidays in San Diego:
The Mercier Family had some much-needed rest during Christmas:
Kate Linds and Chris Moorman had a sunny Christmas:
Loni Harwood put on some lights:
Marriage
Natalie Hof and Felipe Ramos got married in a wedding chapel:
Michael Mizrachi also had some great news: he asked his girlfriend to marry him:
Other Updates
Xian Liu went on her first ski trip with her parents!
Brad Owen got his stakes out and showed some skills:
Liv Boeree went climbing: