Big Brother Winner Gets Inked With Kelly Minkin Tattoo for Cheap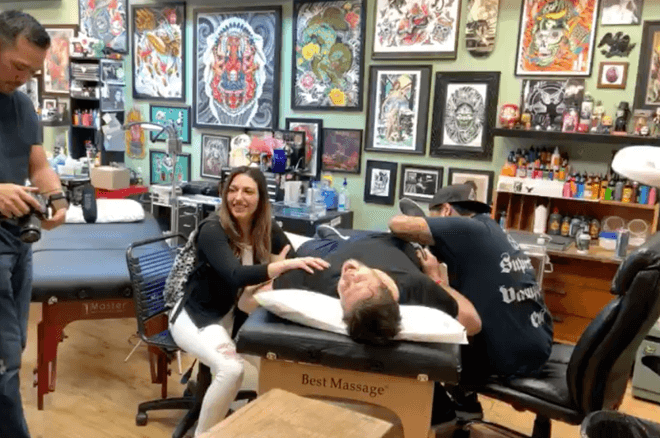 Put 10 people together, add a little bit of alcohol and something crazy is bound to happen. Now put 10 poker players together, add a little bit of alcohol and some crazy prop bets are bound to happen.
As is the case with the newest Thirst Lounge hosts. The pack joined in Houston this week for a meet and greet with Bill Perkins to talk shop and outline their stream plans for the year, set to take place on his yacht in the Virgin Islands. Once the work was over, it was time for play - and boy did they play.
We happened to be in attendance to grab interviews of the group (which will be released at a later time) so we managed to catch the spark of probably one of the cheapest, most ridiculous prop bets ever.
Alcohol and Prop Bets, a Common Combination
It all started after a round of shots, the bunch was celebrating the start of a new chapter, streaming poker and other content for Perkins, on a yacht, in the Virgin Islands. One of the hosts, Kelly Minkin, proposed that Big Brother Season 2 winner, Jon Pardy (ironic last name, isn't it?) get her name tattooed on his body. Pardy asked Perkins for $1,000 and of course Perkins snap-called, known for being willing to pony up much more than that on props.
Let's not forget that Perkins has been involved in a previous tattoo prop bet with Jeff Gross. The difference? Gross got a $550,000 payout for getting a rainbow tattoo on his back.
Now Pardy agreed to get Minkin's name and Twitter handle tattooed to his thigh for a measly $1,000. Which might make you wonder, what would this man do for half a million? If this is any indication of how the Thirst Lounge stream will be, the audience should be in for quite an adventure of entertainment.
Final Product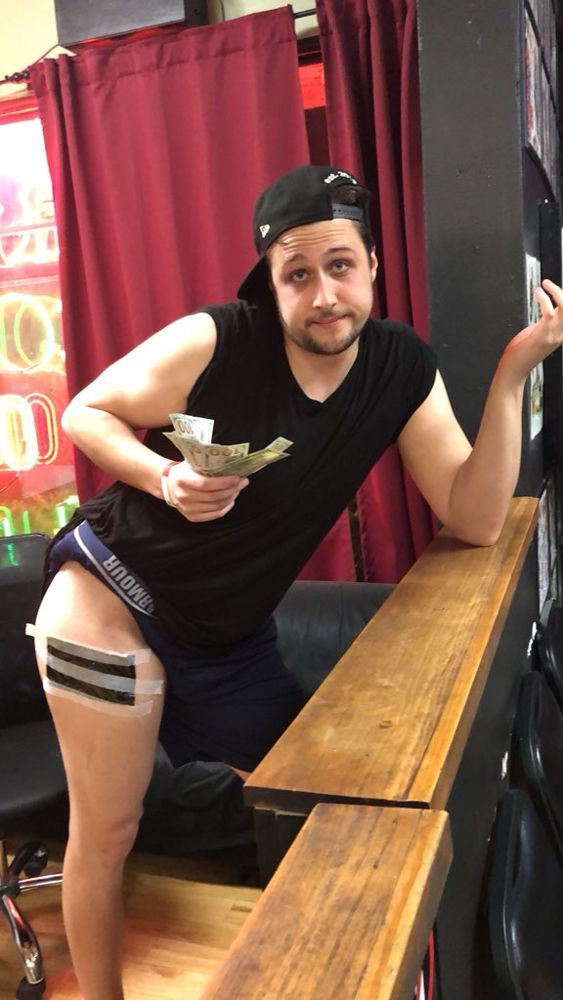 The entire thing was actually streamed. So if you want to watch it from start to finish and watch Pardy collect his grand, you can do so here.
Thirst Lounge Stream Team
The new Thirst Lounge twitch stream is expected to launch in mid-February but exact dates have not been released. Until then, you can watch a trailer with short intros to each of the Thirst Lounge hosts.
We have our #thirstlounge10team streamers!! Thanks to @JeffGrossPoker @jaimestaples for helping us find the right p… https://t.co/PeOLMlQA6A

— Thirst Lounge (@ThirstLounge)