Vitalijs Zavorotnijs Wins the 2019 OlyBet Kings of Tallinn Main Event for €85,300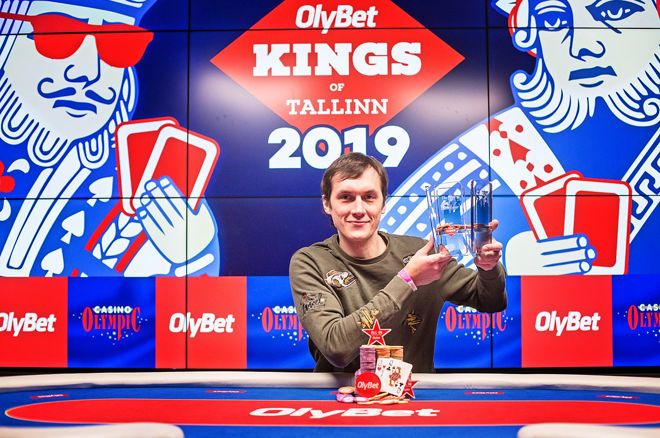 Table Of Contents
Latvia's Vitalijs Zavorotnijs outlasted a field of 375 entries to win the 2019 OlyBet Kings of Tallinn €1,100 Main Event for €85,300 ($96,618).
This was easily the biggest live tournament cash for Zavorotnijs who now has more than $300,000 in live tournament earnings according to the Hendon Mob. It was a zero to hero story for Zavorotnijs, who was on the final table bubble on Day 3 with just three big blinds before doubling up to enter the final day with just six big blinds.
The Main Event was by far the biggest in the festival's five year history with the 375 entrants and €356,250 prize pool decimating last year's record of 268 entrants and €254,600 prize pool when Juha Helppi won for €62,000.
The festival was also a huge success outside the Main Event with more than €1,000,000 in total prizes awarded.
2019 Kings of Tallinn Main Event Final Table Results
| Position | Winner | Country | Prize in € | Prize $ |
| --- | --- | --- | --- | --- |
| 1 | Vitalijs Zavorotnijs | Latvia | €85,300 | $96,618 |
| 2 | Jari Saviaho | Finland | €57,300 | $64,903 |
| 3 | Jussi Mattila | Finland | €36,900 | $41,796 |
| 4 | Luca Sebastiani | Italy | €27,600 | $31,262 |
| 5 | Vladimir Bednar | Slovakia | €21,150 | $23,956 |
| 6 | Bahadir Hatipoglu | Turkey | €15,200 | $17,217 |
| 7 | Andrei Volodtsenkov | Estonia | €11,600 | $13,139 |
| 8 | Kaupo Tenno | Estonia | €8,460 | $9,583 |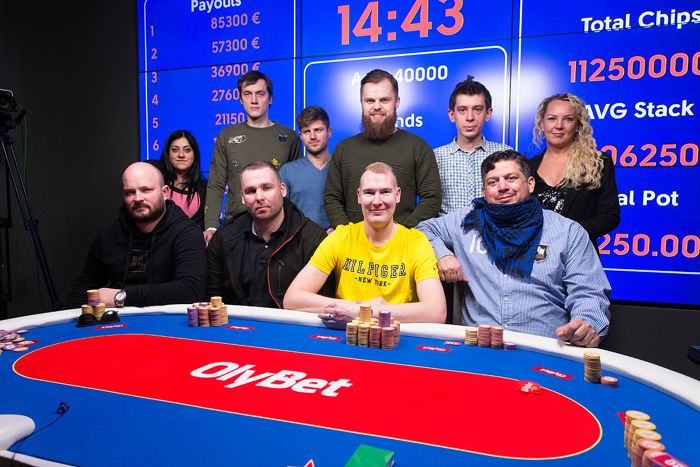 Final table action
The final table began with Finland's Jari Saviaho in the lead and fellow Finn Jussi Mattila and Italy's Luca Sebastiani close on his tail. There was a big gap between this trio and the rest of the field with Zavorotnijs having the biggest hurdle to overcome in last place with just six big blinds to start the day.
The first four final table eliminations took place at a fast and furious pace starting with the two local Estonians left in the field. First to go was Kaupo Tenno in eighth place for €8,460 ($9,583). He got it all-in on a nine-high flop with queen-nine and ran into the pocket tens held by Turkey's Bahadir Hatipoglu.
Next to hit the rail was Andrei Volodtsenkov in seventh place for €11,600 ($13,139). He three-bet jammed from the big blind with ace-five suited and didn't get there against the pocket tens held by Saviaho in the small blind. Volodtsenkov ended an amazing run which started by winning a freeroll satellite at OlyBet Poker and working his way up the satellite ladder until he won a seat in the Main Event.
Saviaho went on to extend his chip lead even further. He flopped trips with ace-five suited and got three-bet jammed on by Hatipoglu with pocket nines. Hatipaglu hit the rail in sixth place for €15,200 ($17,217) after he wasn't able to get any help from the rest of the board.
Zavorotnijs, who already managed a handful of double-ups by this point was responsible for the elimination of Slovakia's Vladimir Bednar, who was short on chips. Bednar collected the fifth-place prize of €21,150 ($23,956). Zavorotnijs shoved from the small blind with ace-four and Bednar didn't get any love from the board after calling with jack-nine suited from the big blind.
The action slowed down a bit four-handed. Saviaho was able to take advantage of some small ball to build his big stack up even bigger and had more than half the chips in play.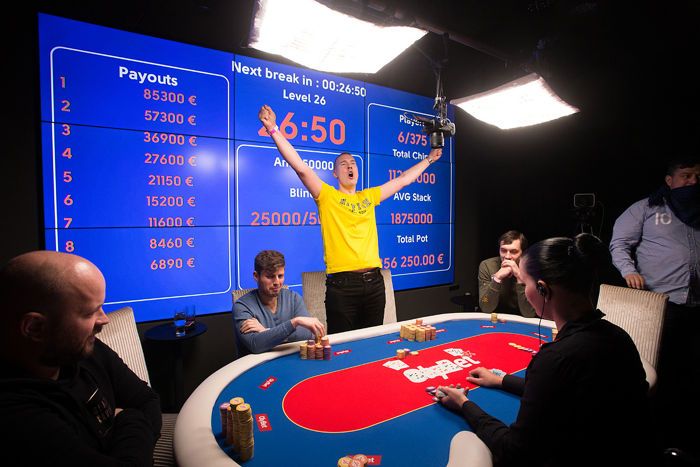 He extended his chip lead even more after he eliminated Sebastiani in fourth place for €27,600 ($31,262). Sebastiani four-bet jammed with king-seven suited and hit the rail after he wasn't able to overcome Saviaho's ace-nine suited.
Not too long after, Zavorotnijs went on a big run. He narrowed the gap after picking off a bluff from Saviaho and then forged ahead to take the lead for the first time. Zavorotnijs wasn't done yet as he managed to get through a bluff of his own and eventually almost had triple the chips of his two opponents combined.
During this time, Mattila's chip stack dwindled. Mattila eventually jammed for seven big blinds with pocket-jacks and was eliminated in third place for €36,900 ($41,796) after he wasn't able to hold against Saviaho's queen-seven suited.
Zavortinijs entered heads-up play with an almost 3:1 chip advantage. In the final hand, he jammed the button with queen-jack and won a crucial flip against Saviaho's pocket fives. Saviaho didn't walk away empty-handed as he took home a huge runner-up prize of €57,300 ($64,903).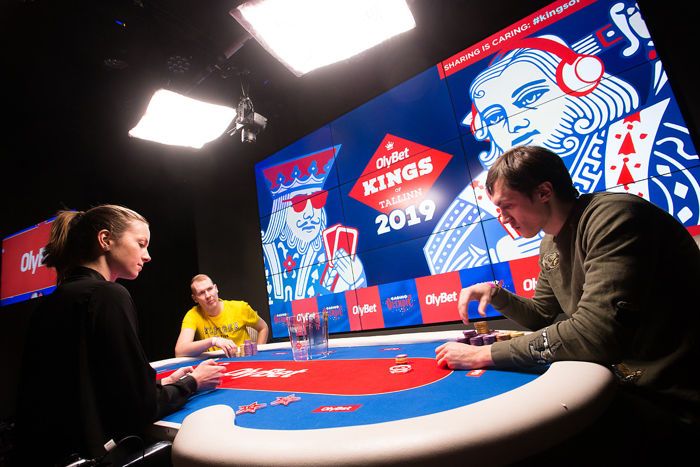 * Photos courtesy of Rene Velli/Kings of Tallinn.