2017 Bellagio Robber Shot Dead in Attempted Second Robbery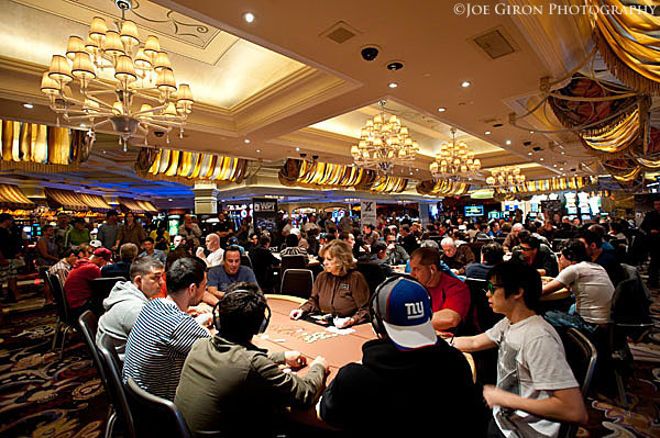 Table Of Contents
A man who robbed the Bellagio's poker cage twice in the past two years was shot dead after the second attempt proved far less successful than the first.
Michael Charles Cohen, 49, entered the Bellagio with a handgun around 9:45 p.m. Friday night and demanded cash from the cashier's cage located by the poker room. Poker players and Bellagio regulars such as Eli Elezra were present and tweeted about the robbery.
An Unsuccessful Escape
After making off with a reported $35,000, Cohen made his way to the nearby valet exit, at which point he attempted to steal a couple of vehicles but was unsuccessful. In a stroke of good fortune, there was a heavy police presence in the area because a 12-year-old girl had been reported missing nearby.
At the valet, officers caught up with Cohen, who then opened fire after the officers demanded he surrender himself. One officer was struck in the chest, and another officer returned fire, striking Cohen in the head with what proved to be a fatal blow.
According to local news site KTNV, Cohen was pronounced dead of his injuries a few hours later at 3:17 a.m. The officer who was shot escaped unscathed thanks to a protective vest.
"This could have been very tragic for our police officers and citizens in our community," a police spokesperson said.
Video of the incident can be seen here, courtesy of another local news source.
Not His First Brush With the Law
Back in November 2017, a masked bandit hit Bellagio's poker room in a strikingly similar crime.
That incident took place on a Tuesday afternoon, with the suspect escaping in a Chevy Cruze. Police said they were searching for a white male in connection with the robbery, which was recorded by security footage.
Over the weekend, in the aftermath of Cohen's death, police confirmed that Cohen had committed both crimes.
Furthermore, they said, Cohen had an extensive criminal history as a convicted felon who had committed two prior bank robberies in 1999 and 2008. He also had a kidnapping charge on his record.