PokerNews Op-Ed: First Impressions of WPT HyperX Esports Arena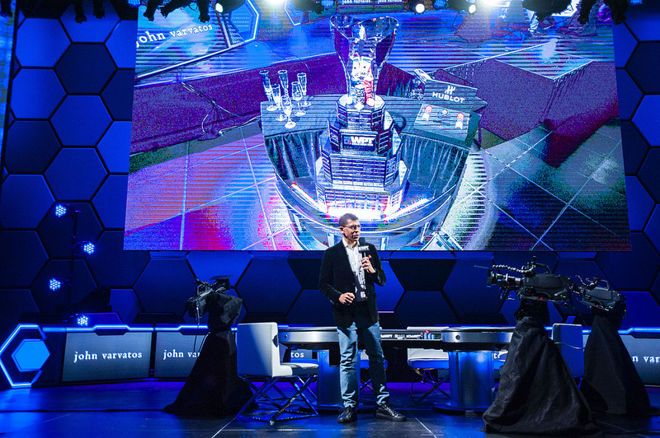 Table Of Contents
The World Poker Tour took a giant leap and a huge risk when it announced last year that televised WPT final tables for the coming season would be filmed in bunches at the Luxor's HyperX Esports Arena Las Vegas.
It's part of a plan going forward to intermingle poker and esports, especially after the WPT's acquisition by Black Ridge Corp. and partnership with Allied Esports, International. CEO Adam Pliska said he envisioned a "symbiotic relationship" between the esports and poker verticals.
"Poker and esports are now more combined than ever before," Pliska said. "Given that the esports audience already has a significantly larger growth trajectory than poker, we will draw from what already has worked in poker over the past two decades by introducing the vibrant esports community into the poker ecosystem."
The new model called for final tables to go on an estimated three-to-six week hiatus before convening in Las Vegas. The World Series of Poker (WSOP) had introduced the concept a decade prior with the November Nine, but gave it up after determining the model had become outdated.
It seemed strange to me the WPT would pick up what the WSOP dropped, and I was skeptical on its viability. That said, I pledged to remain patient to see how the first three final tables under the new plans – the L.A. Poker Classic, Gardens Poker Championship and Borgata Winter Poker Open – played out at HyperX Esports Arena before passing judgment.
Earlier this week, I had the opportunity to experience the WPT's experiment firsthand as I was one of several media members they flew in for the festivities. I liked a lot of what I saw, but there were also some things I thought didn't work as well. Here are my thoughts.
Things That Worked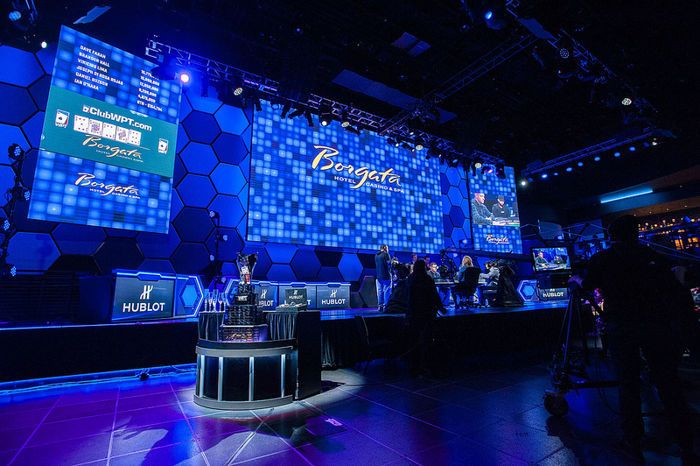 Increased Exposure: There's strength in numbers and I felt that proved true for the three final tables as a whole. They each benefitted from the spectacle's hype, something they wouldn't have gotten on their own. By bringing them all together, the WPT built interest around a centralized happening and gave poker media a three-for-one reporting opportunity. It was a wise public relation move.
Cost Effective: While I'm not privy to the actual numbers, I imagine one of the WPT's motivations to have a final table studio is to cut down and expenses. After all, it's easier to put up one set and hire staff for a week than it is to pay for the time and manpower required for shipping sets across the country.
"Kudos to the WPT on putting an emphasis on the fan experience."
Incorporating ClubWPT: The tour did a wonderful job of incorporating their subscription-based ClubWPT into the mix, mainly by offering players on the site the opportunity to win their way to Vegas to experience the WPT final tables while being given the VIP treatment. There were a dozen or so ClubWPT VIPs on the set each day and they all appeared to be having a great time. Kudos to the WPT on putting an emphasis on the fan experience.
Packed to the Rafters: The WPT also did a good job advertising that the final tables were open to the public. This ensured the set was packed, from friends and families in the front row to casual observers sipping drinks in the loft. I've been on many poker sets and it's not easy to generate a buzz. The WPT accomplished this and did the best they could to maintain a high level of energy throughout the final tables (which included prize giveaways during the breaks).
In Need of Improvement
Improve the In-House Viewing Experience: The final table set did have a screen so that those in the audience could follow the action. However, it was limited in scope. It simply cut between the players and board cards. I'd like to see this expanded to multiple screens, perhaps one devoted to the board and the others staying on the players. On a side note, I really liked how event organizers would change the set lights from blue to red anytime there was an all-in situation. It instantly changed the atmosphere of the room by letting everyone know things were all of a sudden very serious.
Introduce WPT Legends: I saw several famous faces wandering about during the event including Freddy Deeb and Scotty Nguyen. I'd like to see the WPT leverage their former champions by inviting them to HyperX Esports Arena for meet-and-greets with fans. The WPT could also work other events around their final tables such as seminars, book signing, etc. There are a lot of possibilities to spice up the main dish.
"For 17 seasons they've remained on TV and one of poker's premier brands."
Take It Mainstream: When Frank Stepuchin won the WPT Gardens Poker Championship I couldn't help but think that this was a guy perfect for late night talk shows. His chicken wing on a fort was enough to capture the attention of pretty much anyone. He'd have been perfect on Jimmy Kimmel. Unfortunately, the mainstream media isn't as fascinated with poker as it once was.
Admittedly, I don't have any answers on how to take it back to that level. It may be impossible. What I do know is that if anyone can do it, it's the team over at the WPT. For 17 seasons they've remained on TV and one of poker's premier brands. They have networks and connections others may not.
Interesting players that embrace the poker spotlight are few and far between, but whenever one comes along like Stepuchin, I'd like to see the entire poker world do whatever they can to elevate them into the mainstream consciousness. Speaking of which, you can check out the interview I did with him here.
It's Not Going Anywhere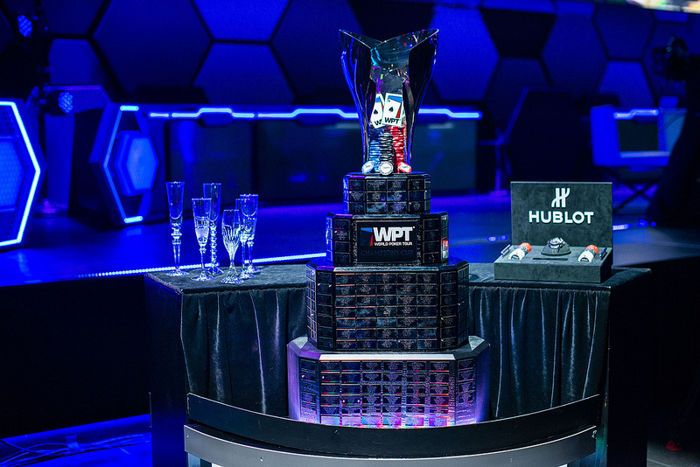 For the foreseeable future, it seems WPT final tables at HyperX Esports Arena, and there's reason to believe future editions will be bigger and better, or at least more refined.
"The atmosphere at HyperX Esports Arena at Luxor in Las Vegas this week is unlike anything ever witnessed in the WPT's history, and we are so proud for the players who were able to share their monumental occasion with friends and family," said Pliska. "We knew we were taking a chance with this new format, but are delighted with the response from players and fans, which exceeded our highest expectations.
"More than ever, we are certain that at our new home at HyperX Esports Arena, and with the new format, we now have the tools in place to treat the final tablists in a way that is worthy of their significant achievements."
The WPT has confirmed their next final table at HyperX Esports Arena will be the WPT Seminole Hard Rock Poker Showdown on May 30 followed by WPT Choctaw on May 31. The season-ending Baccarat Crystal WPT Tournament of Champions will then play out a few days later on June 3.
Images courtesy of WPT/Joe Giron/PokerPhotoArchive.
Executive Editor US, PokerNews Podcast co-host & 2013 WSOP Bracelet Winner.