You Can Now Learn Poker Strategy From Legend Phil Ivey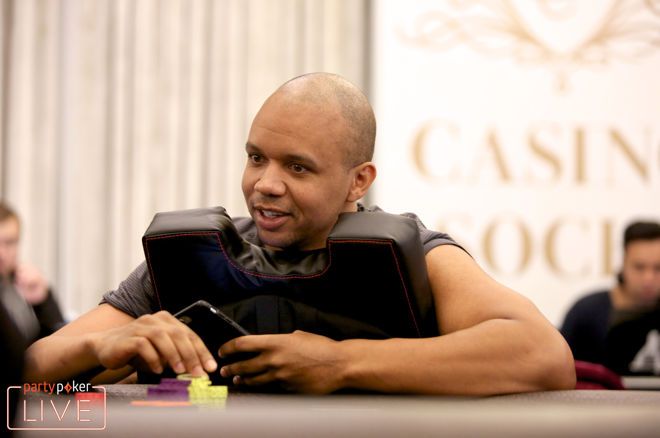 Phil Ivey is a legend of the game of poker. Often called The Tiger Woods of Poker, the 42-year-old has 10 World Series of Poker bracelets and a World Poker Tour title to his name, more than $26 million in live poker tournament winnings, and unimaginable winnings from cash games.
Poker players like Ivey rarely share their trade secrets with a wider audience but now (wannabe) poker pros can delve into the mind of arguably the greatest poker player who ever lived and for a bargain price of £170 ($215) per year as Ivey has joined forces with MasterClass.
Ivey may have been in the headlines lately for all the wrong reasons, but there is no taking away his prowess at the poker table. Players who sign up to the course at the MasterClass site have the option to buy a single lesson for £85 ($108) or purchase all 11 lessons for £170 ($215).
Players can learn about preflop and blind defense, betting tactics, bluffing, the nuances of deep stack play, how to develop a mental toughness, tells and improving your table image.
Phil Ivey MasterClass Lessons
Phil's journey
Preflop and blind defense
Betting tactics
Bluffing
Postflop Part 1
Postflop Part 2
Deepstack play
The mental game
Table image and tells
Strategies for success
Closing
Ivey is not the first poker player to showcase their skills and provide training on the MasterClass site as Daniel Negreanu, who recently split from PokerStars, hosted a 38-lesson course. Anyone signing up to MasterClass for the full year will get to study Negreanu's course in addition to Ivey's.
This is not the first time poker players have had the opportunity to learn from Ivey because he used to own the now defunct Ivey Poker online training site. The site launched under a fanfare in 2012 and quickly signed up more than a dozen professionals to front the site, but Ivey himself announced the site was closing temporarily in Oct. 2014 and the site has not reopened since.
What Is MasterClass?
MasterClass bills itself as an "immersive online experience" that gives access to elite athletes, business people, actors, film makers, chefs, and much more. In addition to poker strategy from Ivey and Negreanu, MasterClass users can learn about acting from Natalie Portman, get inside the creative mind of filmmaker David Lynch, business leadership from billionaire Howard Schultz, and even cooking skills from celebrity chef Gordon Ramsey.