Striking a Balance: Reentry and Freezeout Offerings at the World Series of Poker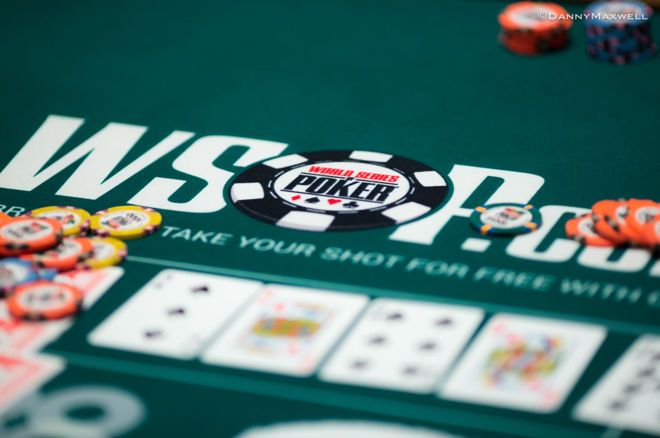 Table Of Contents
No one could have predicted the scale that the World Series of Poker would escalate to when it got started back in 1970.
In 1973, the WSOP Main Event had 13 players put up $10K each and Walter "Puggy" Pearson won the winner-take-all event for $130,000. Benny Binion was happy with the growth and media attention it garnered, telling historian Mary Ellen Glass:
"We got awful good coverage on it this year," referring to the WSOP's increased publicity. "This year we had 13 [players in the Main Event]... I look to have better than 20 next year. It's even liable to get up to be 50. Might get up to be more than that; it will eventually."
Staying on Top
This year, the World Series of Poker will celebrate the 50th annual event – a testament to the series' permanence and importance in the annual poker calendar. Its growth has hinged on the brand's willingness to constantly evolve along with the fast-changing industry of poker.
Benny Binion: "[The WSOP Main Event] is even liable to get up to be 50. Might get up to be more than that; it will eventually."
One major change in recent years is the move toward more starting chips and deeper structures, both of which are peaking on the 2019 schedule which features 89 bracelet events. Along with more play, the schedule also features the most reentry options ever offered at the WSOP.
For some poker purists, this move doesn't sit too well, and plenty of outspoken players have taken to social media to express dissatisfaction with increased number of reentry events. But Seth Palansky, vice president, corporate communications for Caesars Entertainment, urges players to consider the whole picture, as well as appreciate the wide range of options the WSOP puts in place to accommodate their very diverse clientele – something that is good for all players, not just a minority.
PokerNews spoke with Palansky to get a better understanding of the decisions behind their offerings over the years, and to paint a clear picture for WSOP-goers regarding what they can expect for the 2019 edition.
Offerings to Match the Times
As Palansky points out, reentry wasn't even an option in the WSOP days of old when starting stacks matched the buy-in amount and structures were much more shallow.
"A rebuy or reentry wouldn't even work because the value was not there to spend $5,000 on a reentry in Level 5, when you were at the 500/1,000 blind level and you received 5,000 in chips. So you would be starting with five big blinds. Obviously the value wasn't there."
The deep structures of the modern game make reentry possible and in many events, even preferable as players can have the option to get back in the event they came to play and still be relatively deep-stacked even into the later levels of Day 1.
"Now, there's something for everyone on every level. The analysis of that data drives the construction of the schedule."
In addition to deeper structures, the shifting clientele of the WSOP changes what makes sense to offer. In the early years of the series, it was a small group of professional players who attended, all locals or at least from the U.S. Now, clearly, that is hardly the case as the series has grown into its "world" designation.
Poker players of all levels and incomes and from all over the globe now pour into Las Vegas annually to play at the WSOP, some for the entire series, others for just one or a few events. These are all factors that WSOP knows well – and their longevity depends on it. According to Palansky, 86.1 percent of players at the 2018 WSOP played five entries or less.
"So when we devise the schedule, the one big thing that's changed about WSOP from before is it used to be a completely pro player offering," he said. "Now, there's something for everyone on every level. The analysis of that data drives the construction of the schedule."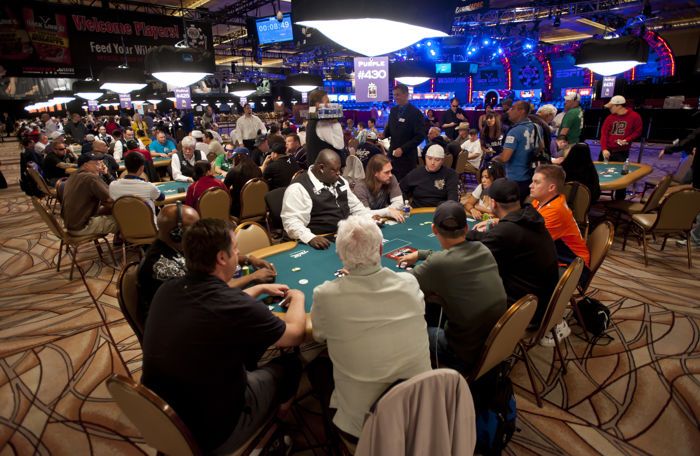 Finding the Right Balance
While there are more reentry options this year, freezeouts still populate the WSOP schedule, representing 41 events (40 live, one online) for 46 percent of the total schedule. The WSOP is not abandoning this format, but rather just adding more other options for those who want them.
"We love the purity of freezeout, one life, 'best of luck to you,'" Palansky said. "It's crowning as pure a champion as you can, and that's 46 percent of our schedule."
The majority of the reentry structures on the schedule are the single variety, only allowing two total entries before the close of registration, and these have grown in numbers by popular demand.
"The single reentry option is one that caters well to more casual players who come out to the series to play in one or just a few specific events."
"The single reentry option is one that caters well to more casual players who come out to the series to play in one or just a few specific events," Palansky said. "In particular, events such as Casino Employees, Seniors, Ladies, and even the Millionaire Maker draw players from long distances and for many, it's the only event they'll play. So when poker happens and one of those players gets their aces cracked for their whole stack in an early level, it can be quite the disappointment."
It was actually direct feedback from these very players that led to the addition of a single reentry option in many "special one-off" events, but Palansky doesn't think the majority of brush-back is in regard to those tournaments. It seems to be the unlimited reentry events that catch the most fire, but those types of events are still the fewest number of events on offer and easily avoidable if you don't care to play them.
Unlimited Reentry Option
This year's schedule only has five live and one online unlimited reentry event, and two of those are pot-limit Omaha events to accommodate the higher-variance poker variant. Another is a charity event, the Little One for One Drop, and another is the Crazy Eights event, which guarantees $888,000 for first. With that big guarantee up top, there's a greater need to build up the prize pool to keep the payouts from being too top heavy.
"We're very judicious how we use unlimited reentry and think we have the right mix," Palansky said. "So I don't see us for example really expanding that, from seven percent, a significant amount, but enough for those that want to participate."
When it comes to finding the right balance of offerings for players, it's all about "making the jenga puzzle work" while also maximizing entries and prize pools, which is in the best interest for the WSOP and for players. While Palansky said he believes there may be "an unlimited reentry problem" in the industry, it still serves a purpose by juicing up prize pools.
"We're very judicious how we use unlimited reentry and think we have the right mix."
"From an operator's perspective, it's a question of what do we do for the people who are eliminated? Do we have something else to offer them, or are they walking out of the building because we don't?"
Considerations of table and dealer capacity also factor into the equation. The WSOP strives to find what is best for the players, and sometimes that means rather than offering a 5 p.m. turbo for those who bust a particular event in the morning, to allow reentry as players can still get back in the event they came to play with upwards of 75 big blinds.
Plenty of players, including recreational players, are happy with reentry events, even if they opt to not fire multiple bullets themselves.
"If I bust Fedor and then he's back at my table, there's still magic in the fact that the money doesn't mean as much to him," Palansky said. "I'm competing for a bigger prize pool against someone who isn't as interested in it – if they fire seven times, they have to go very deep to profit. That doesn't seem the best economical move, so any player should feel okay about potentially getting that money.
"But it's definitely a different element — that's a looser style, so question is whether you can take advantage of it or not. It's hard to fully know the issue, but people don't talk about the other 10 guys in that event who lost all seven of their bullets."
Keeping Up
For the WSOP, it's a matter of constant evolution based on the data they have. They're privy to data that breaks down stuff like unique entries and how many players are firing 10-plus bullets, which helps organize things optimally in the future.
And at the end of the day, Palansky said, if the players don't like the reentry options, they're free to play other events.
"We're all ears, we're open to doing it different ways," he said. "If people really looked at our offering, they'd think WSOP has a good mix. Some people don't realize the percentages of our offerings; it seems fair when looking at the entire schedule."