Tobias Revenas Tops Day 1a of the Coolbet Open Main Event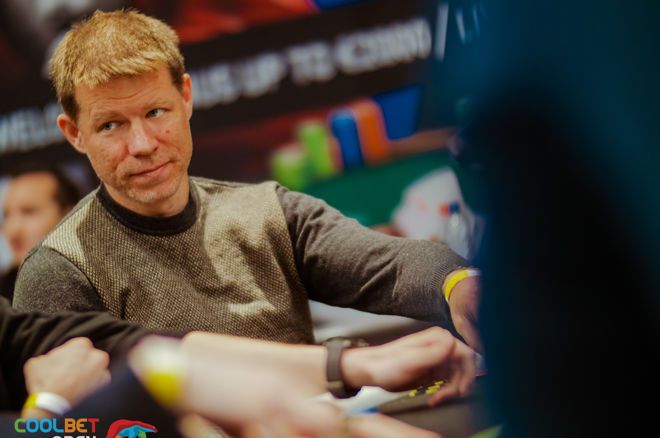 Day 1a of the Coolbet Open Main Event hosted by Olympic Park Casino and Hilton Tallinn Park was a huge success with 130 entrants ponying up the €550 buy-in.
This represents a larger turnout than the 104 entrants that participated in Day 1a of the first Coolbet Open last May and the 113 entrants in Day 1a of the second Coolbet Open in October. Tomorrow's action is expected to be much bigger for the second and final opening flight with many players sharing they plan to enter or in some cases re-enter the event.
Players kicked off Day 1a's deep-stacked action with 30,000 in chips and competed for nine blinds levels of 45 minutes each. Those bagging chips will enjoy an even deeper structure for Day 2 and Day 3 on May 10-11 with 60-minute blind levels.
Sweden's Tobias Revenas was easily the star of the day after bagging a huge stack of 293,500 in chips. He was among the chip leaders midway through the day after eliminating two opponents with pocket kings against ace-deuce and nine-seven of spades on a four-three-six flop with two spades.
Also bagging big stacks on Day 1a were United Kingdom's Barry Cobb (second - 171,800), Estonia's Ottomar Ladva (third - 156,300), Finland's Teemu Salminen (fourth - 145,000), and Norway's Espen Sandvik (fifth - 137,000).
These were obviously not the only players to bag chips as 64 players from the Day 1a field advanced to Day 2. Among them was Estonian national team ice hockey goalie Villem-Henrik Koitmaa. Koitmaa was noticeably inexperienced with several players helping him with the rules as the game went on.
"I haven't played in eight years," shared Koitmaa. "Also, I have never played for money."
Koitmaa eventually was poised as the game went on and bagged the seventh biggest stack of 113,800 in chips while also being responsible for sending Martin "Franke" von Zweigbergk to the rail.
Luck was not on Von Zweigbergk's side. He was not successful in bagging a stack despite firing five bullets into Day 1a of the Main Event.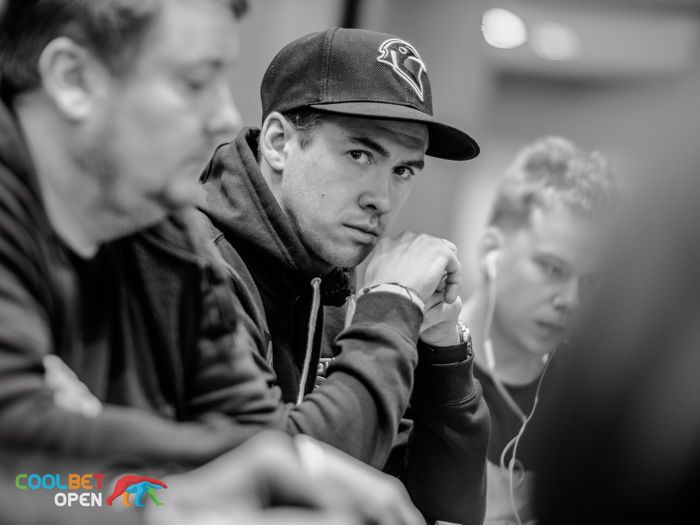 Also having a rough go was Coolbet Founder Jan Svendsen who didn't find a bag despite firing three bullets.
*Photos courtesy of Natalie Black/Coolbet Open.