WSOP Owner Caesars Sold, Merges With Eldorado Resorts in $17.3B Deal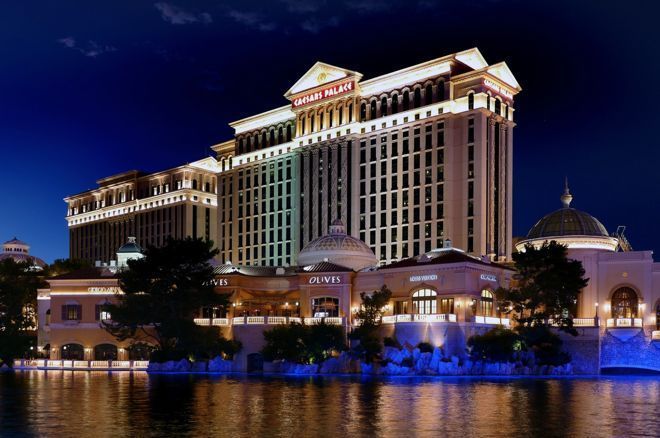 Following months of speculation about a number of different scenarios involving Caesars Entertainment Corp., a major deal was finally announced Monday morning. As reported by multiple outlets, casino operator Eldorado Resorts Inc. has agreed to acquire and merge with Caesars Entertainment in a cash-and-stock deal worth $17.3 billion that also includes Eldorado assuming Caesars' not insignificant debt.
The joining of the two operators creates the United States' largest gaming company. Going forward, the newly-merged company will be known as Caesars and will be headquartered in Reno where Eldorado is based.
At the end of March, Caesars was operating 53 properties in 14 states as well as in five other countries, according to The New York Times. It was less than two years ago that the largest operating unit of Caesars Entertainment Corp managed to emerge from bankruptcy following a complicated restructuring of the company. At the end of March Caesars' long-term debt (now taken on by Eldorado) stood at $8.79B.
Carl Icahn: "It is rare that you see a merger where because of the great synergies 'one plus one equals five.'"
Meanwhile Eldorado Resorts, with a current market value of $4 billion and a long-term debt of just over $3 billion (as of the end of March), currently owns 26 properties in 12 different states (though none in Las Vegas).
Eldorado shareholders will hold 51 percent of the new company's outstanding shares, with Caesars shareholders holding 49 percent.
News that a merger between Eldorado and Caesars might be forthcoming first emerged back in the spring with reports that Caesars' board had approved a possible sale, with initial rumors citing either Eldorado or the Golden Nugget as a potential buyer and/or partner.
Such stories occasionally overlapped as well with speculation about the future location of the World Series of Poker, presently playing out for the 15th year at the Caesars-owned Rio All-Suite Hotel and Casino.
Billionaire mogul Carl Icahn expressed his pleasure with the deal. "It is rare that you see a merger where because of the great synergies 'one plus one equals five,'" said Icahn, the NYT reports. "I look forward to seeing our investment prosper."
Icahn's comments aren't surprising, given his current influence within Caesars and his previously known position favoring such a deal. By the end of the first quarter of this year, Icahn had reportedly built up at least a 15 percent stake in the company, perhaps as much as 18 percent. In late February of this year, it was Icahn who proposed Anthony Rodio to succeed Mark Frissora as Caesars's CEO. Then in March Icahn made a deal with the company allowing him to appoint three members to the Board.
"We believe this combination will build on the accomplishments and best-in-class operating practices of both companies," said Rodio in the companies' announcement of the deal. "By joining forces, we believe the new Caesars will be well-positioned to compete in our dynamic industry."
Eldorado CEO Tom Reeg: "Together, we will have an extremely powerful suite of iconic gaming and entertainment brands."
Eldorado CEO Tom Reeg similarly expressed optimism regarding the newly-combined company's future.
"Eldorado's combination with Caesars will create the largest owner and operator of U.S. gaming assets and is a strategically, financially and operationally compelling opportunity that brings immediate and long-term value to stakeholders of both companies," said Reeg.
"Together, we will have an extremely powerful suite of iconic gaming and entertainment brands, as well as valuable strategic alliances with industry leaders in sports betting and online gaming," Reeg added.
Photo: "Caesars Palace Las Vegas," Bernard Spragg, public domain.