Cary Katz Enjoying the Short Deck Action in EPT Barcelona €25K Event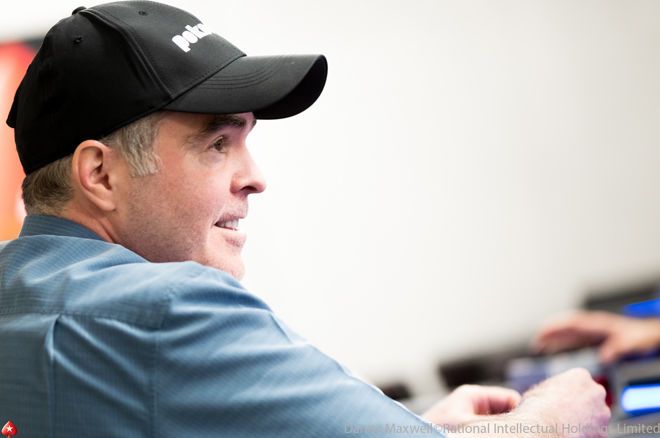 Table Of Contents
There are few poker players with more live Short Deck tournament experience than Cary Katz.
A familiar face in the industry as a high roller regular and founder of Poker Central and its subscription-based streaming service PokerGO, Katz only recently started traveling to more of the European stops, a liberty he and his wife can now take as their kids are grown and out of the nest.
The timing seems apt for Katz as PokerStars just began introducing six-plus or 6+ hold'em (short deck) events to their live stops. They started doing so back in the spring when the EPT Monte Carlo held a €2,150 version after introducing the variant to their online cash game offerings in January.
Katz welcomes the addition of more such events on the poker calendar and made the trip to EPT Barcelona where he's currently competing in the EPT's second-ever 6+ event and their first at the €25,000 level.
"I just like playing Short Deck, especially after folding for two days playing no-limit."
"Short deck is such a breath of fresh air compared to the no-limit grind," Katz told PokerNews during a break on Day 1. "When you play a lot of no-limit tournaments, you have to play with tremendous discipline – especially when you don't have chips, which is the case for me a lot of the time so…you have to play very disciplined [in NLH] whereas in short deck you get priced into a lot of hands. It's a lot of fun, it's a lot of action. With three bullets you can gamble a little more. You get three strikes, or you're out."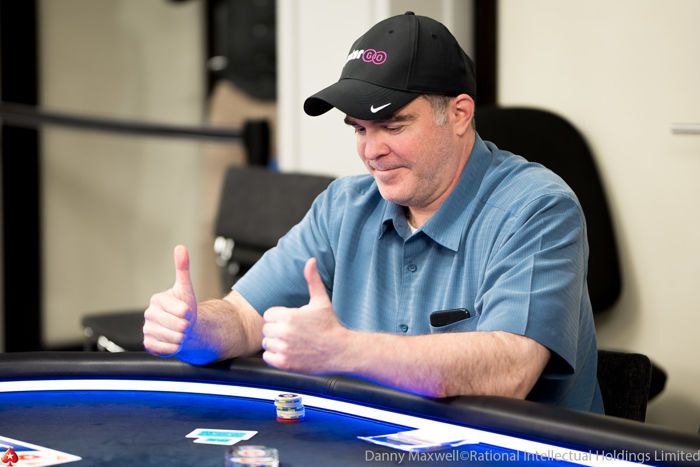 Evolution of Short Deck/6+ Hold'em
Katz has seen the 36-card game grow in popularity rapidly over the past couple years during its experimental phase, gradually making its way into all the biggest poker tours. While various operators were still trying to test out best practices for structure of these new events, Katz noted that as it stands in 2019, the game is becoming much more standardized.
Being on both sides of short deck — as both a player and an operator — Katz has a feel for what works best for the variant's tournaments. He shared that Triton has come to be a model in terms of structure of these events, with Poker Central adopting those structures for their own Poker Masters, U.S. Poker Open, the Super High Roller Bowl, and soon, the British Poker Open and London SHRB.
That structure that he deems the best to date involves the popular triple-chance format with each of three bullets worth 100 antes – which is in place in the EPT's €25K version – as well as some double levels. The latter adjustment Poker Central has also made use of for some of their no-limit events.
"Short deck is such a breath of fresh air compared to the no-limit grind."
While the 23 total entries the EPT short deck attracted on Day 1 is on the low side, that didn't stop Katz from firing twice to stay in the action when his first three chances didn't pan out. He ended up bagging 162,000 heading to Day 2 with twelve players remaining and registration still open.
"I just like playing short deck, especially after folding for two days playing no-limit," Katz said during a break on Day 1.
Also bagging after firing two bullets was Italian high roller Dario Sammartino, who won the EPT Monte Carlo 6+ event which attracted a total of 35 entries for a payday of €23,100.
"In the U.S. we play much lower stakes," Katz said. "We're trying to introduce $10K buy-ins. The Triton buy-ins are super nosebleeds."
Like other poker tours, it seems PokerStars is experimenting with different structures and price points, and PokerNews asked Katz if a lower buy-in, perhaps around €10K, might attract more runners.
"I think about half of the players that played the €100K would have been open to playing it. It's just a lot of them are still in. I don't know if a €10K would have gotten that many more, so I think €25K is a reasonable price. They could try a €10K and a €25K and see how it does, I don't know."
Poker Central Expands High Roller Reach
In addition to traveling to more stops abroad, Katz is excited about Poker Central expanding their tournament reach with the upcoming British Poker Open at Aspers Casino in Stratford, London from Sept. 2-12 which will be immediately followed by a £250,000 (~$312,000) Super High Roller Bowl London. A notable feature of that entire series is the implementation of Poker Central's popular policy of rake-free initial buy-ins that are made for on-time registrations, which will apply to the SHRB as well as to the ten BPO events.
"With three bullets you can gamble a little more. You get three strikes, or you're out."
The events will also be sponsored by partypoker as the two have recently joined forces, with PokerGO to be the exclusive streaming platform for partypoker LIVE MILLIONS events. The deal also includes the addition of a Super High Roller Bowl to the 2019 Caribbean Poker Party hosted by partypoker in late November.
Katz shared that Poker Central will also be involved with the upcoming WSOP Europe stop in Rozvadov to run Oct. 15 to Nov. 4. While all the details are still forthcoming, Katz did hint at a couple of short deck bracelets that may ring at more affordable price points for some with less experience in the game.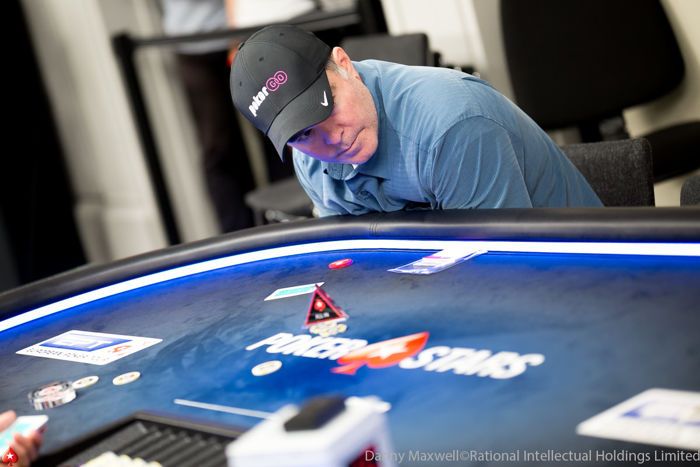 Incentivizing On-Time Registration
According to Katz, the rake-free offer for the first bullet should incentivize people to register on time, a rare behavior he thinks should be rewarded in poker: "I think people who come on time should be incentivized because they're actually in a way risking more money. Because they may have to reenter [if they bust before registration closes]." As a novel policy that has largely been reserved for high-stakes tournaments to date, PokerNews asked Katz to expand on the reasoning behind it.
"I think rake-free for the higher stakes events is critical – especially the really high stakes," he said. "There has to be an incentive for players to be on time. And there should be some sort of penalty for players who basically wait until the very end of registration. They come in and they may have a little more expected value coming in that late. So by coming in late, they have to pay rake, and that kind of neutralizes things."
The idea is two-fold, with punishment for registering late but also a reward for those who get in on time.
"To me, the players who come on time, they're building the game, they're building the prize pool. Because the prize pool is going to sell itself and then people won't mind paying rake coming in late or reentering if the prize pool is there."
"I think rake-free for the higher stakes events is critical – especially the really high stakes; there has to be incentive for players to be on time."
Katz explained that the method also prevents a repeat of some situations that have emerged in the world of high stakes, namely with players waiting around to see who registers an event before deciding whether they will get in. In these very high buy-in events, it's not uncommon for there to be one or two short-handed tables at the start, and potential players can then put off registering or choose to not enter to avoid sitting down with top-tier players. The rake-free incentive aims to eradicate these issues, while simultaneously building a more juicy prize pool that incentivizes more reentries.
"By doing zero rake, everybody has to sign up blind, everybody has to be on time, and all of a sudden you're guaranteeing to start with three or four tables. Even though those people didn't pay rake, they will be reentering because the prize pool is going to be so high," Katz explained.
It's an idea that he believes is good for all parties, and thinks it could also work on the EPT.
"I actually think PokerStars should consider 0% rake and then a larger rake for reentries and late entries," he said. "There should be some additional tax on late entries. And the reentries are just people who are ultimately taking advantage of the bigger prize pool because so many people came on time."
Whether his ideas will catch on around the poker ecosystem is yet to be seen. A trend that does seem to be here to stay, and growing, is the offering of short deck or "6+" events on major poker tours, a newer advent that Katz is happy to see flourishing.
Katz will look to add to his nearly $2.2 million collected over six short deck cashes at Casino Barcelona on Monday as the second and final day of the No-Limit Hold'em 6+ high roller plays out. Follow the fast-paced action right here at PokerNews as updates are brought live from the tournament floor starting at noon local time.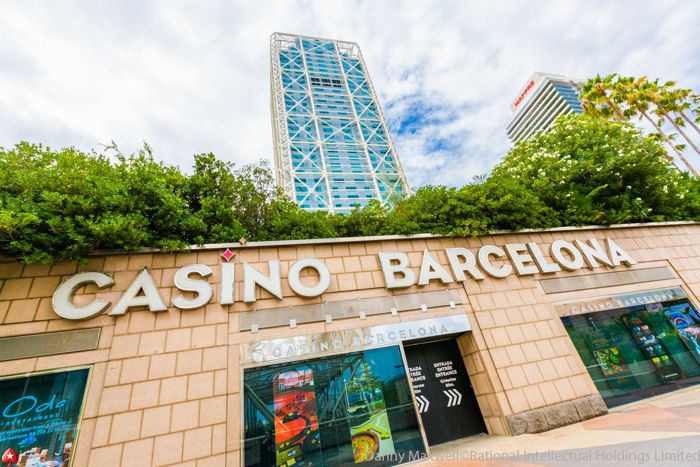 The Stars Group owns a majority shareholding in iBus Media.