PokerStars Rolls Out Short Deck Online Cash Game, 6+ Hold'em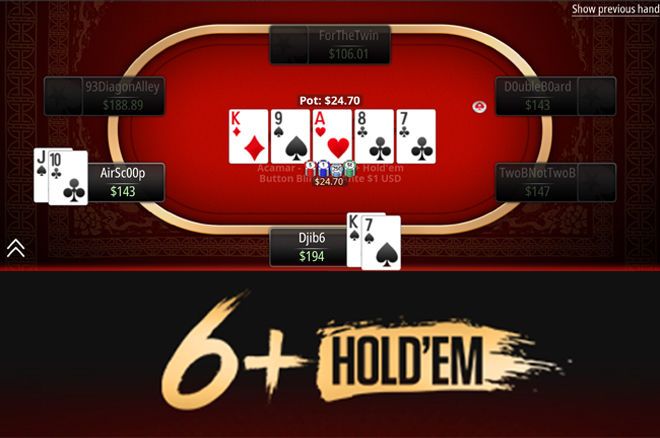 One of the latest crazes in the poker world puts a twist on the popular game of no-limit hold'em by removing part of the deck, resulting in new rules, new strategy, and more action. Aware of the growing popularity of the new variant, PokerStars has begun rolling out their version of online short deck poker games with 6+ tables now live in the client.
Short Deck Hold'em Structure and Rules
Whether you call it short deck or six-plus hold'em, the game is the same with the cards numbered two through five removed from the deck. The blind structure is also different, with all players at the table posting an ante, and the player on the button posting a single blind.
With the deuces through fives removed, hand frequencies change and with it, hand rankings. With only nine card ranks, sets are easier to make, as are full houses. Flushes become more difficult with only nine of each suit, and thus a flush beats a full house in 6+ hold'em. Like in regular hold'em, aces can be high or low, but act as a five when played low. The lowest possible straight in short deck therefore is ace-six-seven-eight-nine.
Bringing 6+ Hold'em from High-Stakes to All
With equities that run closer and the action-inducing ante and button blind structure, short deck has become very popular among high-stakes players. You can watch some top pros battle in high-stakes short deck from episodes of Triton Super High Roller Jeju cash games, and see these short deck tips from Phil Ivey and Tom Dwan.
"6+ is an exciting poker variant that often produces big hands and a lot of action."
Like many trends in poker, what has started in the high-stakes community trickles down to smaller stakes games, and now players can try out the hold'em variant at affordable stakes online at PokerStars.
"6+ is an exciting poker variant that often produces big hands and a lot of action, so we're excited to bring it to the tables," said Chris Straghalis, Director of Poker Product at PokerStars. "While the format has proven popular with high stakes players, the range of stakes available on PokerStars and similarities to hold'em mean that it should appeal to those who may want to try a new game but don't want something too different. We're looking forward to seeing what people think."
Six-max tables of 6+ hold'em are now available at all stakes for both real and play money at the .DK, .EE, and .NET clients, while the game is scheduled to hit the lobbies of the .COM, .EU, .UK, and .SE sites on January 16. Players will find the new games in the 6+ tab of the lobby. Also, look out for PokerStars ambassadors to stream sessions of the new variant on Twitch to help get players schooled up on the game.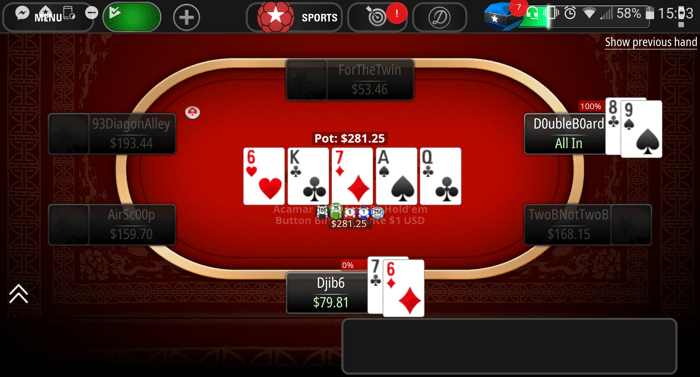 The Stars Group owns a majority shareholding in iBus Media.