'Feel Player' Ronnie Bardah Dishes on Upcoming 'Survivor' Appearance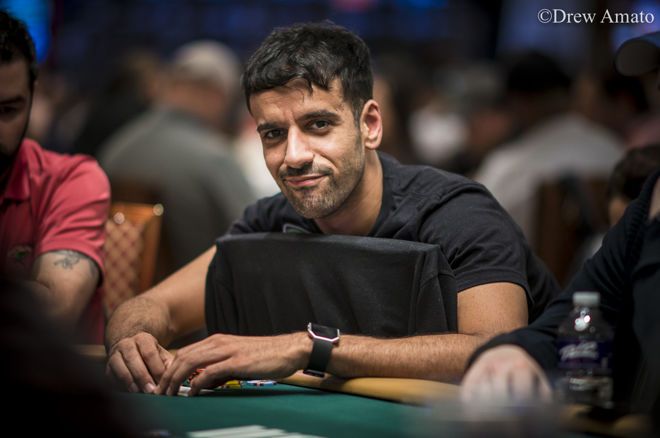 Table Of Contents
Poker fans tuning in to the season premiere of hit reality show "Survivor" on Sept. 25 will get to see a familiar face: Ronnie Bardah. While Bardah's participation has been all but confirmed for months since a May leak, news officially hit the wire last week that he's a contestant.
Reached through a CBS executive, Bardah agreed to an interview. While he's forbidden from revealing particulars of his time in Fiji for "Survivor: Island of the Idols", he did fill PokerNews in last week on the process of becoming a contestant, how things have been in the intervening months after filming, and what his plans are once the season starts.
From Fan to Player
While Bardah counts himself a "Survivor" super fan at this point, it hasn't always been that way.
The long-running series first aired way back in 2000, when it helped kick off the reality TV craze. Bardah remembers watching the first few seasons before "life and other things" pulled him away. When fellow poker player Anna Khait was cast in Season 32, which aired in 2016, Bardah dove back into the popular show.
"I would consider myself a huge fan," he said. "I really started watching it again. I went back in the archives and watched almost every season."
Around Season 35 or Season 36, Bardah applied to be a contestant. He submitted a tape and "Survivor" executives liked what they saw. They gave Bardah a buzz and told him he'd been selected for final auditions in Los Angeles.
"You're not allowed to talk to anybody."
There, Bardah went through a rigorous, multi-step selection process. It began with interviews, with Bardah explaining why he wanted to be on "Survivor". The secrecy starts right away.
"You're not allowed to talk to anybody," Bardah said. "You can look at them, but you can't speak."
Would-be survivors who pass the initial interviews undergo psychological and physical testing. The culling continues day after day until the seven-day trial is finished. Even if you complete the entire process, Bardah said, you're still in the dark, waiting months until you find out if you're selected.
Preparing to Survive
While he waited over the next several months, the longtime grinder said he continued playing poker, about 30 hours per week at the limit and no-limit tables in L.A.
"You can't just say, I'm going on 'Survivor', I'm gonna stop life," Bardah said. "I had to keep grinding, of course."
Despite the lack of clarity, he felt good about his chances. He began doing a bit of light prep. For instance, he began learning how to make fire with flint and a machete. He engaged in an eight-day fast consuming only water to see how he'd do with no food.
He drilled key skills like building a shelter and fishing.
In February, he found out he'd been selected, with filming set for March and April. At that point, he and his family had to sign non-disclosure agreements and the full-on secrecy began.
Bardah signed up for a "Survivor" camp of sorts in Florida, where he said he got one-on-one lessons in the skills he'd need for the show. He drilled key skills like building a shelter and fishing while getting used to things like sleeping on the ground.
According to Bardah, there was a bit of wink-wink with the camp's mastermind, who'd often playfully ask Bardah what the lessons were for and whether he was going to be on "Survivor."
"I don't know what you're talking about, bro," Bardah dutifully responded.
Bardah also worked hard to get into shape — but not too good of shape.
"You don't wanna be in sick shape," he explained. "You want some fat on you."
A 'Feel Player' in His Element
Shortly after filming, Bardah headed to Las Vegas for his yearly pilgrimage to the World Series of Poker, where he has earned about two-thirds of his $1.3 million in cashes, including his 2012 bracelet win in a six-max limit event.
At that point, the cat was out of the bag regarding his participation in the show, and Bardah said he received plenty of playful ribbing from his fellow players. Many tried getting a read on his success or failure, so Bardah had his guard up at all times.
"I was buying action during the Main, so they said, 'Oh, you must have won,'" Bardah said with a laugh. "People were busting my balls in the hallway. It was tough [to keep it under wraps], for sure."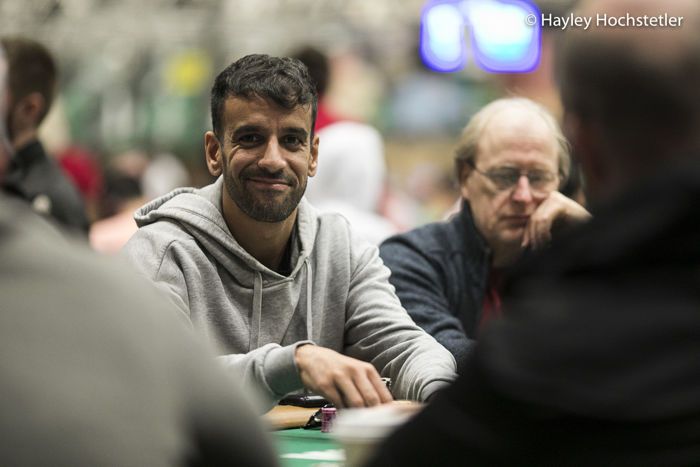 Asked how he expected his poker skills to translate to the show, Bardah wouldn't even say whether he informed his fellow contestants of his background. He did, however, explain that being a self-described "feel player" made him a natural.
"I know all poker players have an advantage because of the life that we live," he said. "Being able to perceive how people perceive you...I'm not really a fundamentalist. I don't study sims. I'm a huge feel player so I knew going into 'Survivor' those skills would be huge for me.
"I know what people want to hear. I know how to integrate myself into certain social crowds. I'm friends with all walks of life. I knew that I'd come in and I'd crush."
Previous poker players to play experienced modest success at best. None of Khait, Jean-Robert Bellande and Garrett Adelstein even made it into the final 50% of their respective seasons. Will Bardah break the mold and show poker players have what it takes to compete in the famed show?
"I know all poker players have an advantage because of the life that we live."
The "crush" comment may provide a clue, as could Bardah's plans for watching the coming season, which checks in as the 39th in the long history of "Survivor".
"I'm just gonna do it with really, really close friends who are as big of fans as I am," he said when asked his plans for the premiere. "We're just doing a thing in L.A. I'm gonna do some parties for the later episodes."
Maybe that's a hint that Bardah will be in Fiji for a long stay. Then again, Bardah's still a poker player, so perhaps it could be a bluff.
"Survivor: Island of the Idols" premieres Sept. 25 on CBS with a 90-minute episode, starting at 8 p.m. EST. Tune in then to track Ronnie Bardah's progress on the show.