Poker Pro Ronnie Bardah First Player Voted Off Survivor: Island of the Idols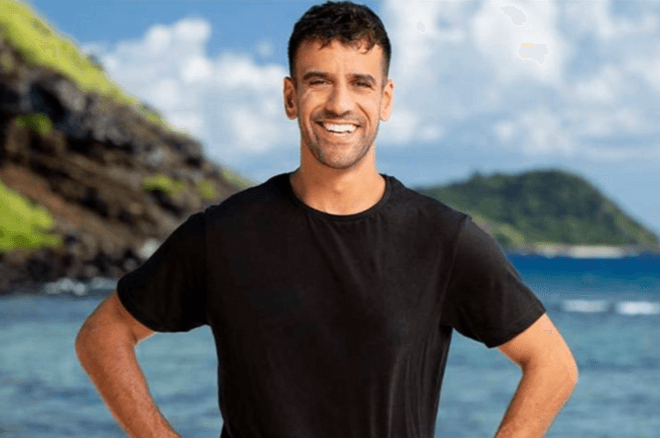 Table Of Contents
On Wednesday night, Season 39 of the CBS reality show Survivor premiered. For poker fans, the highlight of Survivor: Island of the Idols, was the casting of World Series of Poker bracelet winner Ronnie Bardah. Unfortunately, his time on the show was short as he was the first player voted off after three days in the game.
To put that in perspective, in his record five-year run Bardah spent more time in the WSOP Main Event than he did on Survivor.
"I was blindsided pretty hard," Ronnie said in his exit interview. "I did not expect that."
The 35-year-old poker pro was voted out 7-2 with fellow castaway Aaron Meredith the only member of the Lairo tribe to side with Ronnie.
"I thought I was contributing to my tribe and it just sucks. It's pretty embarrassing to be voted out first," Ronnie continued. "It's a pretty big disappointment to the poker world and to myself. But hey, I made some mistakes and in the game of poker you gotta learn from your mistakes."
Where'd He Go Wrong
In the 90-minute premiere, Ronnie wasn't shown much until he crossed paths with Kentucky factory worker Elaine. Ronnie stated that a tip he likes to give poker players is to sit and watch the competition, which he employed on Survivor and before coming to the conclusion that Elaine was super likable and therefore the biggest threat.
Even so, he and Elaine had a private conversation on the beach in which the two discussed working together, though it turned out they were only bluffing one another.
"I don't trust Ronnie. He's got to go," Elaine said after the meeting.
After the Lairo tribe lost the immunity challenge – one in which Ronnie proved his prowess with a grappling hook – the politicking began. Ronnie and others campaigned against Elaine, and it looked as if either her or Vince, the show's first-ever Hmong player, would be the first to go.
However, by the time tribal council rolled around the tide had turned against Ronnie. Earlier in the episode, the females of Lairo formed an all-women alliance, which appeared to remain intact as all the females on the tribe, excluding Elizabeth (she lost her vote in a side story of the episode) cast their vote for Ronnie.
Speaking of the tribal council, the show's edit poked fun at Ronnie by highlighting a speech in which he recounted his past jobs which included:
McDonald's
Layaway manager at Walmart
Sears Automotive
Bartender
Bickford's
Newspaper delivery
Stock market
Crypto currency
Casino game dealer
"Attempted to kickbox in Thailand a few different times"
Playing Too Fast Too Early
Ronnie's exit was atypical of the first Survivor boot. Usually, tribes elect to vote off weaker players. In Season 39, the Lairo tribe obviously went the other way and instead targeted a "weasel," as Elaine described Ronnie.
He played too fast too early and paid the price by having his torch snuffed.
"Ronnie is a sharp guy and if we started over and played again he might have a very different result."
In regards to his short time on the show, long-time host Jeff Probst told Entertainment Weekly's Dalton Ross the following:
"Ronnie is a sharp guy and if we started over and played again he might have a very different result. But if there is a general lesson about first impressions and first moves, maybe it's this: You can't win the game on day one, but you can definitely lose the game."
Despite his early exit, Bardah ended on a high note: "Coming on 'Survivor' definitely wasn't about just the money. You know, a million dollars is great, but you can't put a price on an experience like this."
Bardah's exit continues the streak of poker players having a rough go on the US-version of Survivor. Both Anna Khait and Garrett Adelstein were voted off early, while Jean-Robert Bellande continues to hold the distinction of going the furthest making the jury in Survivor: China an ultimately lasting until Day 24.
Survivor: Island of the Idols airs Wednesday nights at 8/7c on CBS.
Photo credit: CBS