Everything You Should Know About the PPPoker World Championship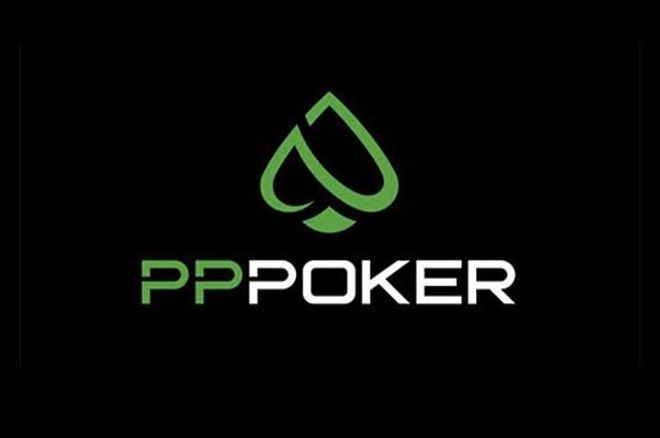 The PPPoker World Championship (PPWC) is a professional global poker tournament series brought to you by PPPoker and features low buy-ins and high guaranteed prize pools, including a R$4,000,000 (approx. $1m) guaranteed Main Event.
The World Championship aims to give poker players of all experience levels the chance to battle in a fun and exciting atmosphere where dreams of winning on the live stage can come true! 
Previous PPWC events have seen champions crowned in locations such as the Philippines, with PPPoker Festivals having taken place in Japan, Taiwan, Argentina, Columbia and the UK.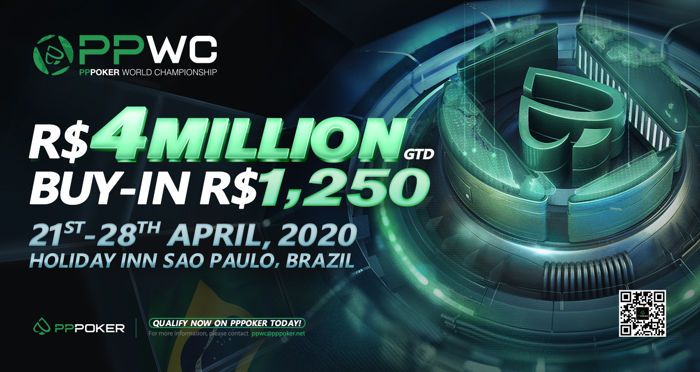 When and where is the first 2020 PPWC?
The opening PPWC of the year will take place at the Holiday Inn Hotel, Sao Paulo, Brazil across April 21-28 and comes with R$7,000,000(approx. $1.7m) in guaranteed prize pools!
Travel to the country's largest city to experience a taste of the South American culture, in an average monthly temperature of 27 degrees! 
The Holiday Inn resort is an experienced poker venue and located just a 20-minute drive from both international & national airports, making it the perfect all-purpose play and stay location. 
Find out more about the festival
The eight-day PPWC Brazil event features a R$4,000,000 (approx. $1m) guaranteed prize pool Main Event alongside 14 various other tournaments! 
The PPWC Main Event comes with a R$1,250 buy-in and looks set to become one of the biggest entry tournaments ever held in Latin America with six starting flights on offer, and unlimited re-entries. 
Another eye-catching competition is the Team Event! After its successful debut in Manilla last year, the event returns in Brazil and boasts a R$300,000 guaranteed prize pool.
The Team Event will bring together players from many nations to compete against each other! 
Each team will comprise of six players and battle to collect leaderboard points across a series of No-Limit Hold'em, Knock-out and Sit & Go events, for a chance to win the trophy!
Team Event Schedule
| Date | Time | Event |
| --- | --- | --- |
| 21st April | 2 p.m. | Team Event Day 1 - No Limit Texas Hold'em |
| 22nd April | 2 p.m. | Team Event Day 2 - SNG |
| 23rd April | 2 p.m. | Team Event Day 3 - K.O. Bounty |
Some of the other offerings include the PPPoker Ladies' Event, Short Deck, Pot Limit Omaha and High Roller. 
How can you qualify for 2020 PPWC Brazil? 
For a chance to qualify for the 2020 PPWC Brazil download the PPPoker app today and take part in ongoing online satellites currently be played in various PPPoker Clubs.
Live satellites will also take place across poker rooms in Brazil, so be sure to check out your local venue for the upcoming schedule! 
Direct venue buy-in will also be on offer, as well as the opportunity to purchase tournaments e-tickets via your local PPPoker country representative.  
For more information on the up-coming PPWC events, please click here!
Download PPPoker!
Create and play in your own personalised poker Club today! 
Game variations include NLH, PLO, OFC and our newest feature SPINUP! 
PPPoker – For Poker Lovers, By Poker Lovers.
Full PPWC Brazil 2020 Schedule
| Date | Time | Event | Guarantee | Starting Stack | Levels |
| --- | --- | --- | --- | --- | --- |
| 21st April | 3 p.m. | R$800 Pot Limit Omaha 4/5 Card | R$200,000 | 20,000 | 30 |
| | 5 p.m. | R$800 No Limit Texas Hold'em Six-Max | R$200,000 | 20,000 | 30 |
| 22nd April | 4 p.m. | R$1,250 PPWC Brazil Main Event Day 1a | R$4,000,000 | 25,000 | 50 |
| | 7 p.m. | R$600 Short Deck | R$100,000 | 20,000 | 20 |
| 23rd April | 4 p.m. | R$1,250 PPWC Brazil Main Event Day 1b | R$4,000,000 | 25,000 | 50 |
| | 7 p.m. | R$600 No Limit Texas Hold'em KO Bounty | R$100,000 | 20,000 | 20 |
| 24th April | 2 p.m. | R$1,250 PPWC Brazil Main Event Day 1c | R$4,000,000 | 25,000 | 50 |
| | 3 p.m. | R$800 Pot Limit Omaha Dealer's Choice | R$100,000 | 20,000 | 25 |
| | 9 p.m. | R$1,250 PPWC Brazil Main Event Day 1d | R$4,000,000 | 25,000 | 50 |
| 25th April | 2 p.m. | R$1,250 PPWC Brazil Main Event Day 1e | R$4,000,000 | 25,000 | 50 |
| | 9 p.m. | R$1,250 PPWC Brazil Main Event Fast Day 1e | R$4,000,000 | 25,000 | 30 |
| 26th April | 5 p.m. | R$3,000 No Limit Texas Hold'em High Roller | R$1,000,000 | 30,000 | 60 |
| | 8 p.m. | R$800 No Limit Texas Hold'em Turbo Deep Stack | R$200,000 | 30,000 | 15 |
| 27th April | 3 p.m. | R$1,000 Pot Limit Omaha | R$300,000 | 30,000 | 60 |
| | 5 p.m. | R$500 No Limit Texas Hold'em 8-Max | R$200,000 | 20,000 | 20 |
| 28th April | 3 p.m. | R$2,000 BIGGER 6-Max - Massive Stack | R$200,000 | 100,000 | 25 |
| | 5 p.m. | R$500 BIG 6 Max - Massive Stack | R$100,000 | 100,000 | 20 |
Sponsor generated content by PPPoker