Survivor: Winners at War "Poker Alliance" Jeopardizes $2 Million Prize for Some Contestants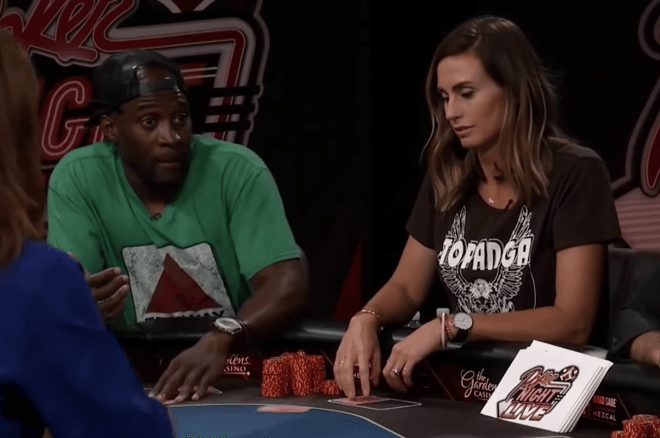 Table Of Contents
On Wednesday night, CBS premiered its 40th season of Survivor. The Winners at War season welcomed back 20 formers winners, each competing for the top prize, which was doubled from the usual $1 million to $2 million. Unfortunately for some of the returning contestants, their shot at reality TV's biggest ever prize was put in jeopardy because of a one-time poker game.
Back in 2018, Poker Night in America's Season 1 Week 10 episode of Poker Night Live! featured former Survivor champs "Boston" Rob Mariano (Survivor: Redemption Island), Tyson Apostol (Survivor: Blood vs. Water), Jeremy Collins (Survivor: Second Chances) and Kim Spradlin (Survivor: One World) playing alongside poker players Jonathan Little and Joe "Stapes" Stapleton.
The low-stakes $5-$5 no-limit hold'em cash game, which was played at California's The Gardens Casino, was meant to be both entertaining and fun, but little did the quartet know, their poker game would come back to haunt them.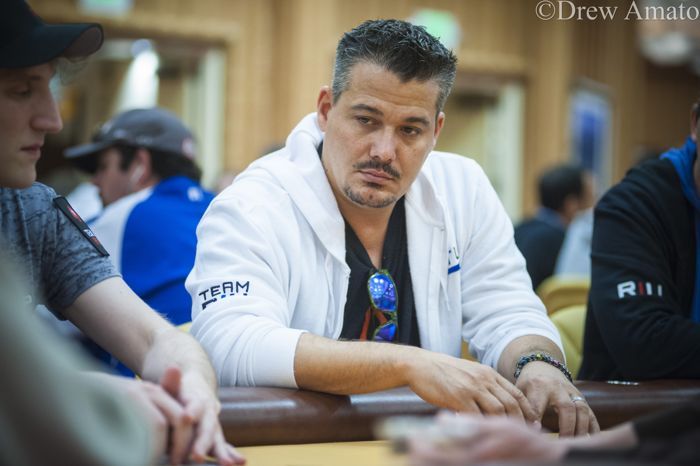 Poker Comradery
Something unique about Survivor: Winners at War – which came the season after poker pro Ronnie Bardah appeared on Survivor: Island of the Idols – was the fact that many of the former champs knew one another. Indeed, there's a "Survivor" community, such as charity appearances and the like, where contestants get to know each other outside the show.
It's even spilled over into the poker world at Jason Somerville's Run It Up Reno where Mariano and Apostol are frequent visitors. Likewise, Survivor: Heros vs. Healers vs. Hustlers winner Ben Driebergen and Survivor: Millennials vs. Gen X Adam Klein are former Survivor champs on the current season who've made the trip to RIU Reno.
On Wednesday episode, several other contestants expressed concern about the connections between various Survivors, though none seemed to be as worrisome as the "Poker Alliance."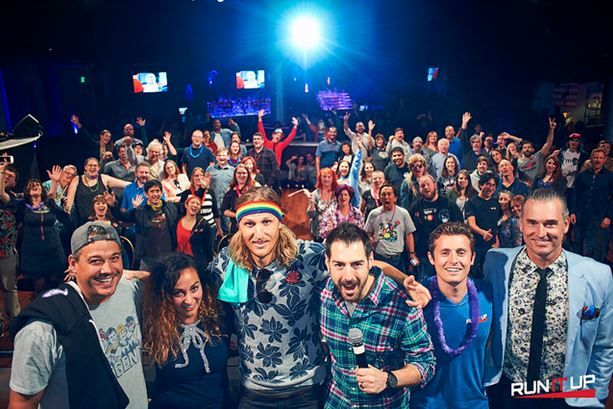 Is the "Poker Alliance" Real?
On the PNIA broadcast, Tyson did state: "If we all find ourselves on the island together we're definitely going to be the power alliance."
Boston Rob responded: "Definitely, obviously."
What may have been a joke or come off as a throwaway line came into play on Wednesday's episode; in fact, it was re-aired during the show. While Tyson and Kim were on the Dakal Tribe, and Boston Rob and Jeremy on the competing Sele Tribe, it didn't stop others from using their PNIA connection as a reason to target them.
"Basically, the single biggest fear that everyone has in the game is that Rob and Amber and this whole poker alliance are gonna dominate."
"They not only played Survivor together they played poker together," said Survivor: Cook Islands winner Yul Kwon. "They also played with Kim Spradlin and Jeremy Collins, and I remember watching one video where Tyson actually said something to the effect of, 'Hey, if we're ever on an island this is going to be the power alliance.'"
Yul proceeded to put together an alliance of one-time winners without close connections to take out the perceived "Poker Alliance." Upon losing an immunity challenge, the Dakal Tribe began to target Tyson, Kim, and Amber Mariano, the wife of Boston Rob.
"Basically, the single biggest fear that everyone has in the game is that Rob and Amber and this whole poker alliance are gonna dominate," Yul told Tyson point-blank. "That seems to be galvanizing everyone.
Tony Vlachos, winner of Survivor: Cagayan, echoed those sentiments: "We've got to break up the poker alliance."
"The poker alliance is coming back to bite me," a concerned Tyson expressed in a confessional.
Kim, often regarded as one of the best winners in Survivor history, was adamant at Tribal Council that there really wasn't anything to worry about.
"The headline is: Poker Player Alliance, which doesn't exist. I played in a poker game a year ago outside of the game, which is going to turn out to probably come back and bite me … There's so many close relationships that are so much close than the poker player alliance that met for three hours. The Poker Player Alliance is not a thing. It's not a thing, and if it is I'm not in it."
SPOILER ALERT: None of the four players in the PNIA game went home in the first episode, but Boston Rob did lose his wife as Amber was voted off the island.
Longtime Survivor host Jeff Probst said it best in an interview with USA Today: "It's going to be really fun to watch past relationships coming into play in a way that can help – or harm."
Here's the PNIA game that lead to the "Poker Alliance":
Image PNIA broadcast.
Check Out Oddschecker US today!