Shirin Oskooi Latest 'Survivor' Contestant to Tackle Poker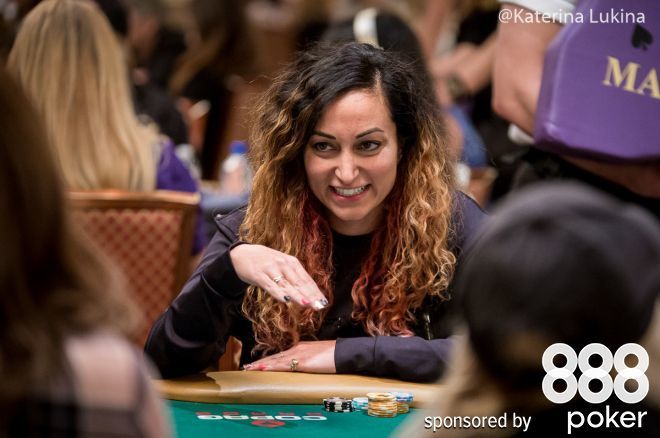 Table Of Contents
At least with poker, Shirin Oskooi (pronounced she-REEN) didn't have to wait 10 years to play.
No, one of the great things about poker is the relatively low barrier to entry. If you can look at a card, push a chip forward and pony up the buy-in for a game you're in there.
Not so for the game that gained Oskooi a small measure of fame: reality competition TV show "Survivor."
The crossover between poker and "Survivor" has been well-documented, spanning years and featuring players going in both directions. Survivor champions "Boston" Rob Mariano and Tyson Apostol have famously taken up poker, becoming regulars on the Run It Up! tour thanks in part to establishing relationships with "Survivor" superfan Jason Somerville.
Going the other way, poker players Garrett Adelstein, Jackie Glazier, Matthias and Christophe De Meulder, Fatima Moreira de Melo, and Ilari Sahamies have all appeared on the iconic show. Last, but definitely not least, bracelet winner Jean-Robert Bellande was part of the cast of the popular show back in 2007.
Oskooi is the latest in the former group. The two-time "Survivor" contestant is bringing her gaming experience to the felt. After getting her feet wet at Run It Up Reno, Oskooi took the World Series of Poker plunge by firing in Event #47: $1,000 Ladies No-Limit Hold'em Championship.
"Survivor" to Poker
Like millions, Oskooi counted herself as a "Survivor" fanatic, hooked since she watched the first season.
Also like countless fans, Oskooi said it was her "life's dream" to appear as a contestant. Unlike nearly all of those fans, she actually made it. After what she said was "10 straight years" of applying, she made it onto "Survivor: Worlds Apart," the 30th season of the long-running show. It was filmed in 2014 and aired in spring of 2015.
Oskooi outlasted a little more than half of the cast, before she was voted off 29 days into the contest.
A subsequent appearance on the 31st season — a fan vote cast her back in on "Survivor: Cambodia" — went less than swimmingly as Oskooi found herself felted after just two episodes and six days.
A couple of close friends who were into poker convinced her to attend Run It Up Reno in October 2018. In truth, it wasn't a hard sell for Oskooi. She checks many of the boxes when it comes to a person who would be a good fit for the game.
"I didn't know what the f*** I was doing, but I did it and I had a lot of fun."
First, competitiveness runs in her blood after a lifetime spent competing in field hockey. Second, she has a computer science degree and "games are just a big part of that." Third, and also stemming from that experience, she boasts a mathematically-inclined mind, allowing her to more easily grasp poker fundamentals than many greenhorns.
Finally, she's got the confidence borne of achieving success, and not only in "Survivor." An early Google employee, she served as product manager of Google Calendar. Under her watch, it came to market and grew into the No. 1 calendar in the world.
Armed with all of the above, she headed to "The Biggest Little City in the World" ready to give poker a shot. For better or worse, though, there would be no toes in the water. Somerville ushered her into a "Survivor" charity game streamed on Twitch.
"The night before, they gave me the crash course on poker," Oskooi says with a grin. It was...slightly more than an 'all-in or fold' strategy. I didn't know what the f*** I was doing, but I did it and I had a lot of fun."
Trying to Inflict a Little Pain
Encouraged by the good times, Oskooi fired a couple of satellites and continued to enjoy the experience.
"I liked the game aspect," she says. "I loved the social aspect."
What really hooked her wasn't just the fun, though. At an eight-player sit-n-go for a RIUR Main Event seat, Oskooi ran like the sun.
"It was the luckiest I've ever been in my life," she says. "I just crushed that table."
She gave away the seat to a friend but walked away intrigued by what poker offered and determined to keep going. She dabbled a bit in cash games but found them wanting compared to tournaments partly because of "less camaraderie" and partly because tournaments play more like a traditional "game" with an end goal.
"It was the luckiest I've ever been in my life. I just crushed that table."
A player going bust in a cash game, she pointed out, can simply reach into his or her pocket and reload. For someone who was used to being sent home from an exotic locale after a loss, giving up the chance to win $1 million, that didn't sit right.
"I want you to have to feel it a little bit," Oskooi says. "I want it to have to hurt a little bit."
If she didn't already fit into the poker world, a little schadenfreude may have been final piece of the puzzle.
The WSOP and Beyond
After six months, Oskooi headed back to RIUR for another round. No longer a complete novice, she hopped into the Main Event. She cashed in 88th place for $970, but it wasn't the final result that pleased her. Rather, it was the process it took to get there.
"Even hands that I lost, I really enjoyed making the right calls," she says. "I didn't care whether I won or lost these hands, so I thought I was well-suited to poker.
"I could see how far I'd come and how much I'd learned. That felt really good."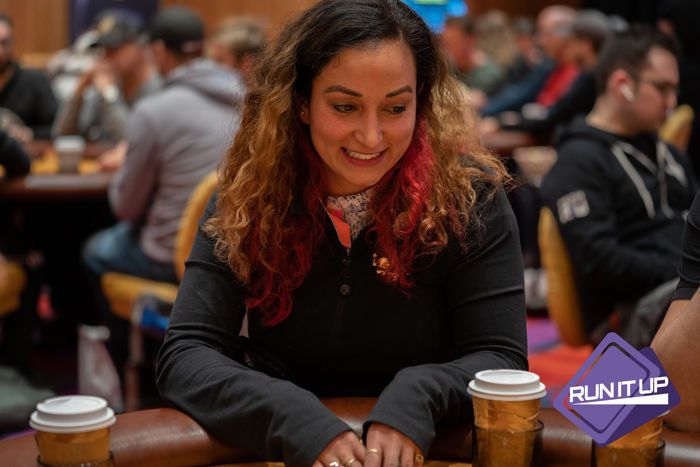 That attitude, the ability to divorce process from results, takes some players, even successful ones, years. Some never manage to come to terms with it at all.
Still, listen to her talk poker, and it's immediately clear she's no GTO-bot in the making. Instead, an excited enthusiasm infects every word as she rapidly describes a frustrating string of hands, punctuated by her jacks getting cracked when an opponent made a pair of queens.
"If I continue to have fun doing it, I want to keep pursuing it."
"I want it to be a hobby that I'm good at," she says. "I'm 36 years old. There's not much we do that still pushes us. This pushes me and it's fun and enables me to travel, which is cool.
"If I continue to have fun doing it, I want to keep pursuing it."
Given her skills, mindset and persistence, don't be surprised if she finds success. Hopefully for her sake, it won't take 10 years to get where she wants in this game, but even if it does, she's proved she can handle the wait.