Family Man TJ Scarber Wins Free $2,700 Borgata Seat in Oddschecker US Giveaway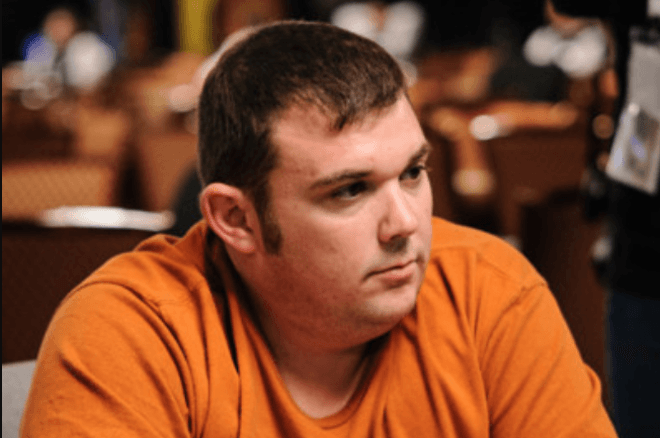 Table Of Contents
During the 2020 Borgata Winter Poker Open, PokerNews' sister site, Oddschecker US, ran a simple giveaway – register with your email and be entered to win a $2,700 seat into April's Borgata Spring Poker Open Championship Event.
Well, that lucky winner was 38-year-old Thomas "TJ" Scarber from Streator, Illinois.
"I really just entered on a whim as I rarely enter contests, but had never been to Atlantic City."
"I heard about the contest on a post you shared with the RealGrinders Facebook group I follow," Scarber said when asked how he heard about the competition. "I really just entered on a whim as I rarely enter contests, but had never been to Atlantic City and of course would love the chance to play any tournament I can, and so here we are. I'm excited for the opportunity. My wife and I hope to make the most of it and tour New York City while there for a few days."
Since 2008, Scarber has amassed more than $137K in live tournament earnings including a career-best $58,235 for finishing fifth in the 2011 World Series of Poker $1,500 Pot-Limit Omaha Hi-Lo event. If all goes according to play, a big Borgata score will be the next step in his poker journey.
Check Out Oddschecker US today!
From the Midwest to Borgata
Scarber grew up in what he calls a "typical Midwest blue-collar small town" watching his parents work hard for their family.
"They always made time for me, my sister Lisa and brother Anthony," he explained. "Those fierce family games are probably where my love for poker started. What once started with family Monopoly games, hands of Uno and Crazy 8's led to intense competitive games of Euchre, 7-card stud and 5-card draw."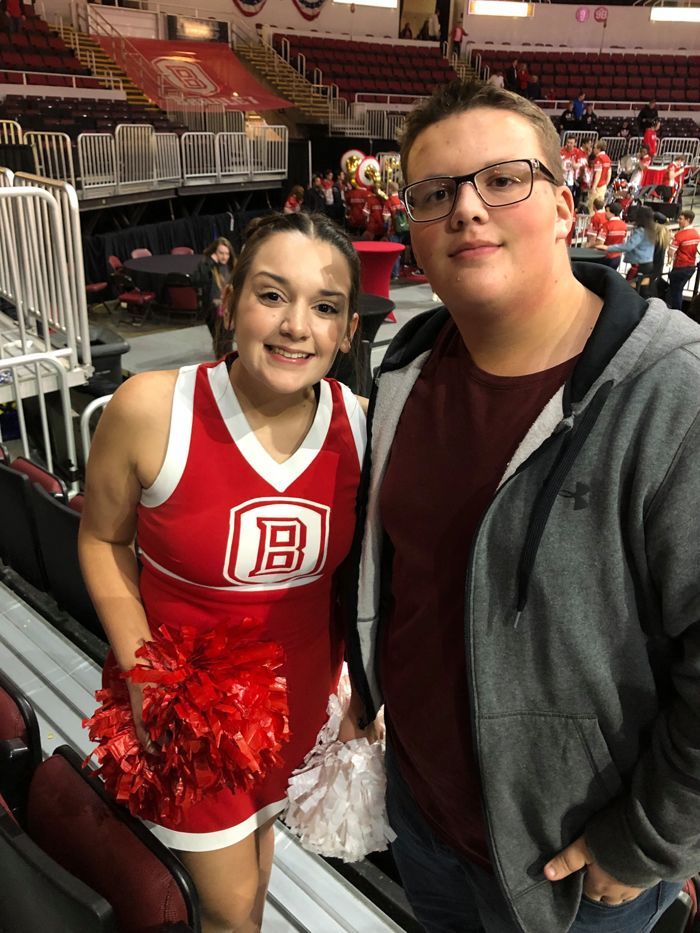 Three years after graduating high school in 1999, Scarber married his wife, Corrina, and wasted little time in starting a family. Now, their daughter, Megan, attends Bradley University and is a member for their cheerleading team while their son is a junior at Streator High School.
"In 2002, I started at a local glass factory as an apprentice machine operator making liquor bottles. Although it is an extremely hot and dirty job, it pays well and has allowed me to provide for my family," said Scarber. "I am fortunate to work with a great group of guys who help keep me sharp with a little Gin Rummy on breaks. I proudly hold the position of Vice President of USW/GMP Local #3, being in the middle of labor relations has its ups and downs much like poker."
Battling Phil Hellmuth
Like so many others, Scarber is a product of the Moneymaker Boom. He started playing in local bar and home games before finding his way online. He absorbed books like Doyle Brunson's Super System and Dan Harrington's Harrington on Hold'em.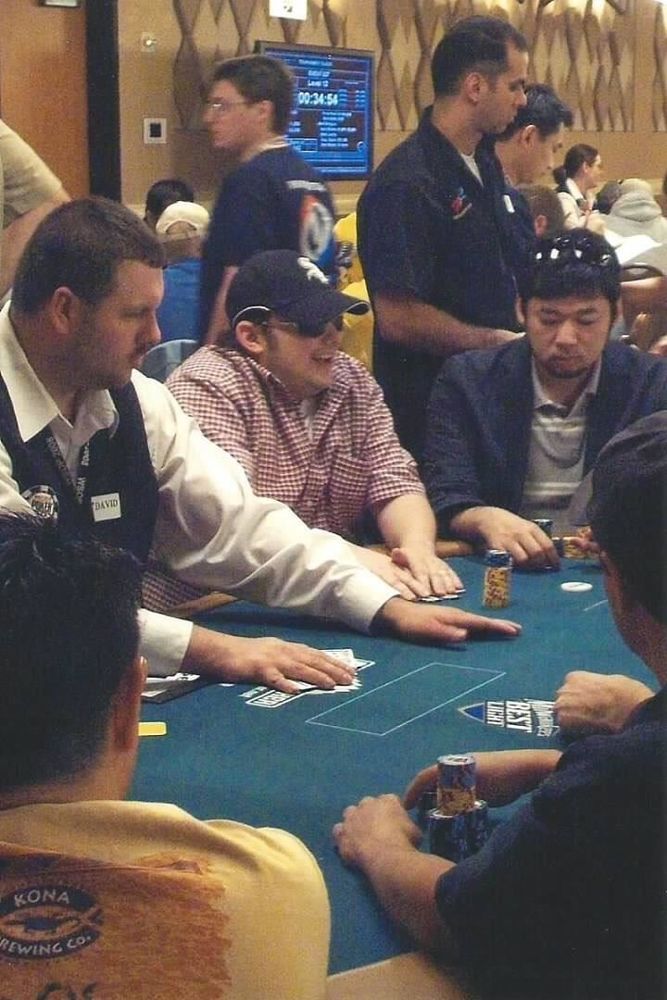 "With a family as my first priority constant play wasn't always an option," he said. "I would play every chance I could and started watching the schedules and worked hard to come up with extra cash to play."
In 2008, Scarber played in his first WSOP finishing 107th in a $1,500 no-limit hold'em event for roughly $4,000.
"I was on a waiting list for hold'em event and jumped in on an Omaha hi-oo game, which only got me more hooked on the game. This motivated me more to sharpen my skills and my online game. I reread Mark Gregorich's chapters in Super System 2 and found PL08. I really enjoyed it. I played a lot of $10, $20 & $50 PL08 sit-n-go's online for a few years."
The following year, Scarber returned to Vegas and cashed in the $1,500 PL08 event.
"I really enjoyed that run, as I felt like I belonged there and wasn't totally out of my league. I loved seeing all the players everywhere that I had been watching at home. That was the first time I played with Phil Helmuth. I would say Phil Helmuth is my favorite player. Despite his 'Poker Brat' act he always seemed like a really nice guy and of course, he's great for TV."
A Life-Changing Score
Little did Scarber know, his fandom of Hellmuth and love of PLO8 would change his life at the 2011 WSOP.
"My wife and I were saving to buy a new house as our starter home just wasn't working. I convinced her to let me try an event or two, and that year I made the $1,500 PL08 final table. I took fifth for almost $60k. That year again I played with Phil Hellmuth on day one, this time I rivered and a full house on him and let's just say I got my money's worth. It was great."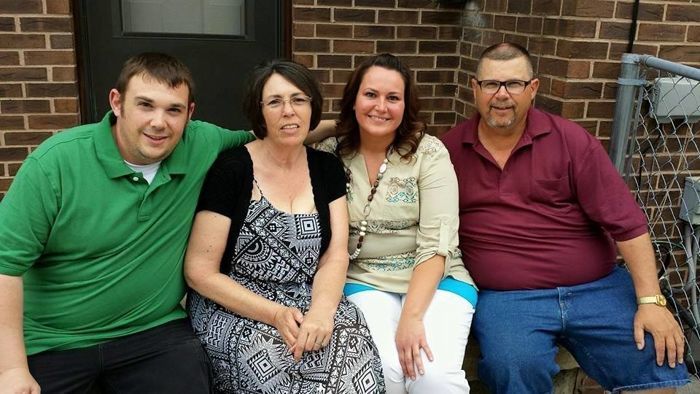 While the money helped them purchase a nicer home, Scarber admits he was devasted having come so close to a gold bracelet and a $200K top prize.
"I felt I should have done better. I left feeling like I didn't play my best, that maybe I let the pressure get me too amped up and I didn't play my game. It's hard to make a final table, you have to make the most of your chance and I felt I let myself down that time."
He continued: I don't get to make a trip to the WSOP every year as money doesn't always allow, but when it does, I try to make it count. I can't express enough how having a supportive family has helped me. Unlike many wives I know, mine supports my trips to Vegas, Milwaukee or St. Louis even if they are weeks at a time. She has been there for me through the highest highs and the lowest lows that both poker and life can deal a person."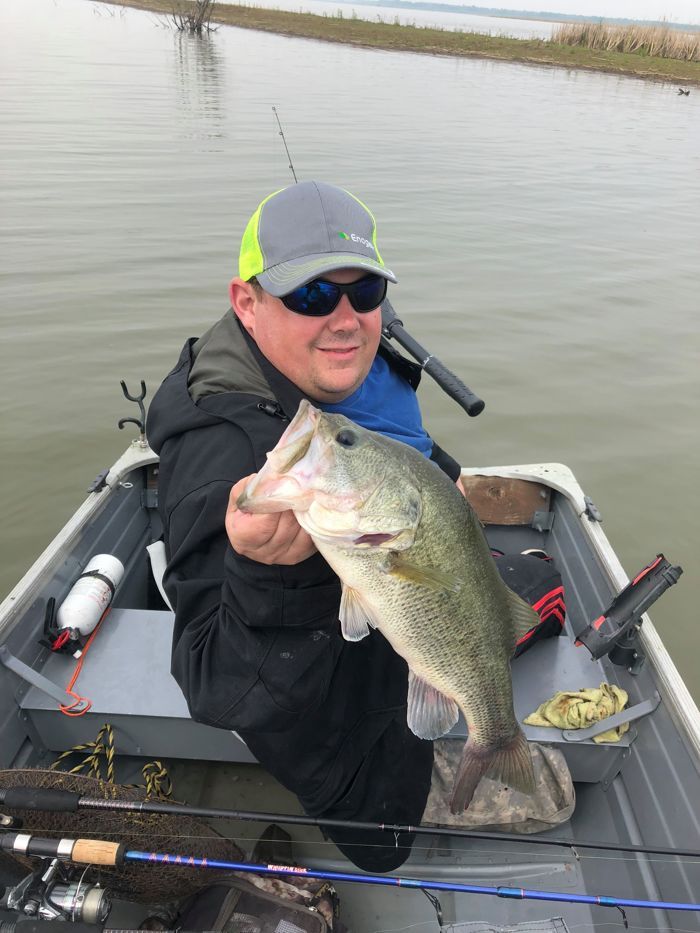 In addition to his wife's support, Scarber says his parents are his biggest fans and even buy action from time to time.
"It's amazing having them believe in me so much and I hope to reward them big for that someday," he said.
Nowadays, Scarber, an avid fisherman, typically only plays the occasional circuit event or WSOP event during the summer. However, he's definitely ready to make some waves at the Borgata Spring Poker Championship.
"I continue to play when I can and continue to read, watch hands on Twitch and listen to podcasts to follow the game."
PokerNews will be on-site at the 2020 Borgata Spring Poker Open offering videos and live updates. We'll be sure to keep an eye on Scarber's progress as he looks to during his free giveaway seat into a life-changing payday!
Here's Your Last Chance to Visit Oddschecker US
Images courtesy of TJ Scarber.