Sports Betting Terminology: Parlay Explained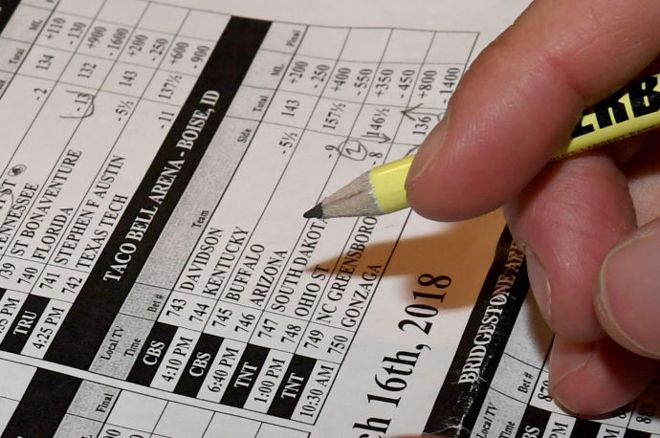 Parlay betting is an increasingly popular way to bet on football. It also remains one of the most understood. How many times have you found yourself asking "what is a parlay?" to one of your betting friends, only to end up none the wiser. Here, we attempt to unravel the mystery.
In short, a parlay bet is a way of combining single bets, but with larger, overall odds, seeing as each individual bet must win for the parlay to pay out.
The lure of a larger payout makes this type of bet an attractive option. Parlay bets are especially popular with those who enjoy betting on NFL and NCAA football.
How parlay betting works
To place a parlay bet, you add each of your selections to your online betting slip, just as you normally would. The difference is that you click on the "Parlay" option.
Your payout can then be calculated in one of two ways. One way is by using the fixed odds chart. This is used when placing a bet on either the totals or the point spread. These odds are typically 50/50 chances at odds of -110. A fixed odds chart might show two selections payout at +260 and three selections at +600. These can mount up quickly, as eight selections pay out at around 150/1.
A parlay is more complicated when there are different odds for each selection. This is even more the case when betting on the money line. All of your initial bets will be placed on your first selection, and if that selection wins, your return is as it would be if you were placing a single bet. However, rather than that money being credited to your account, it's automatically placed on to your next section. This continues until your final selection is made.
Parlay betting odds
The two most popular types of parlay bets are the money line and point spread. With spread betting, you pick multiple teams to beat the spread. It's a great way to add excitement to a weekend of football.
Parlay bets that use the point spread are based on fairly standard odds. You can expect to see odds like those below.
| | |
| --- | --- |
| Number of Teams | Odds |
| 2 | 2.6:1 |
| 3 | 6:1 |
| 4 | 10:1 |
| 5 | 20:1 |
| 6 | 40:1 |
| 7 | 80:1 |
| 8 | 100:1 |
| 9 | 150:1 |
| 10 | 300:1 |
| 11 | 450:1 |
| 12 | 600:1 |
| 13 | 750:1 |
| 14 | 900:1 |
| 15 | 1000:1 |
When it comes to the money line, parlay betting odds are relative to the odds of each individual pick. If you select multiple underdogs, your odds will obviously be longer. Conversely, if you choose multiple favorites, you can expect the odds to be shorter.
The odds can be confusing when it comes to parlay betting. Fortunately, you can always find a parlay calculator online to help simplify things.
Other types of parlay betting
Teasers
Pleasers
Round robins
The teaser is a parlay where you can adjust the money line or point spread in your favor for each selection. A teaser typically adjusts the line by six points. If betting on a team to win by 10+ points, for example, you can bet on them to win by four or more points. While you will get lower odds than a traditional parlay bet, you'll find that wins are easier to come by.
The pleaser works in the opposite way to a teaser because you're moving the line the other way, which makes each of your selections more difficult. However, you can also expect to win a larger payout.
A round robin parlay bet is where you place multiple parlays at the same time. You choose from between three and eight teams for your round robin. Then you decide on the number of teams or totals you'd like to tie together. You may decide on eight teams, for example, and tie the parlays to as many three-team combinations as possible. The team combinations will determine the number of different parlays you have. If you have eight teams in your round robin, you will have 28 different parlays if you choose two teams. If you make three-team parlays, you will have 56 different parlay tickets.
Where can I get a free parlay bet?
FanDuel has quickly become one of the top names in sports betting. It clearly knows how to attract new customers, and a part of that attraction is its $500 risk-free bet for those making their first deposit. You can bet up to $500, and if you don't win, you get your money back. That presents a great opportunity to try parlay betting for the first time.
BetMGM makes the same offer to new customers, which helps to explain why they too have ascended to rank among the sportsbook elite. MGM also offers a free $10 weekly bet, so there's an incentive to stick with these guys once you're all signed up.
Another sportsbook with a tasty welcome offer is PointsBet. When you open your account and make a deposit of just $50, they reward you with $150, which really increases the value of your parlay betting when you're just getting started.
Oddschecker provides an odds comparison service so you can see all the odds, offers, and promotions from every single sportsbook in one place. They also provide free picks and analysis across every single sport. This means that at Oddschecker, you will always be able to see the best NFL odds and picks the market has to offer.
Offers available in New Jersey only. 21+
FAQ
What sports can you parlay bet?
You can place a parlay bet on any sport, but as mentioned, many sports bettors like to place parlay bets on both NFL and NCAA football.
Where can you place parlay bets online?
You place a bet with a sportsbook like Foxbet in the normal way, and then an additional bet, which automatically gives you the option of turning your bets into a parlay bet. You can then add more bets to your parlay.
Can you parlay future bets?
Yes, you place a parlay bet on a future event.
Which online sportsbooks allow parlay betting?
There are numerous sportsbooks accept parlay bets, but FanDuel and BetMGM are among the most popular sportsbooks for parlay betting.