How To Bet On March Madness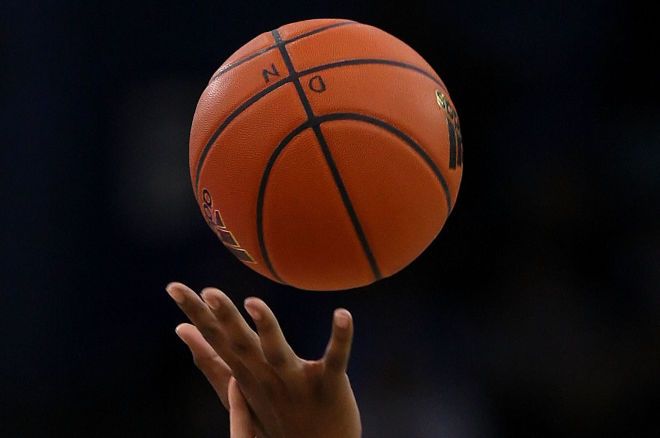 What is March Madness?
March Madness is the name for the top division of men's college basketball, organized by the NCAA, which oversees all high-level college sports. As the name implies, the action mostly takes place in the month of March. Each year, 68 elite youth basketball teams come together to determine the best of the best. For the teams, prestige and a position at the sporting top table are at stake - for the players, it can be the difference between getting that lucrative and prized NBA contract, or having to head out to another league if they pursue a professional career.
All this means there's a lot at stake, and the same is true for bettors on March Madness. To give you the edge when it comes to March Madness betting, we've assembled some tips and thoughts that will take you through the most packed month of sports on the schedule.
Best March Madness betting sites
How does March Madness work?
The teams are arranged in regions, and each region is arranged into a 'bracket'. The bracket decides which teams each team will play next if they are successful in the various elimination rounds, going through 'Sweet Sixteen', 'Elite Eight', and 'Final Four'. The four best teams in March Madness are the ones that get through to the final weekend of the season - they play in a single selected venue to decide the NCAA champions.
It's an open tournament, where any team that does well enough in qualifying rounds can get one of 32 places reserved for the winners of Division I Conferences. The other 36 teams are decided by an NCAA selection committee, with the ultimate aim being to make sure the best teams and players in the country are on show for the month.
Know your stats
Basketball is a statistically-driven sport, and each game, being so high-scoring with so many distinct phases, is a goldmine for you if you like crunching numbers. If you're doing March Madness betting, you really ought to like numbers because it's armed with those that you can make the best decisions on who to back and who to avoid.
What statistics are easiest to find in basketball? Totals are a good one. In college basketball the total points scored in a game are likely to be between 120 and 160 points. You can look at the styles of the teams contesting games, and make a decision accordingly on whether it's likely to be a free-flowing, high-scoring game, or a dour, defensive contest.
Alternatively, betting against the spread is a good thing to try in March Madness betting, as we explain below. Finally, fantasy basketball through DraftKings or FanDuel can add a new dimension to the game, giving you the chance to use your superior knowledge of players.
March Madness – All Time Wins By College
UCLA have won the most College Basketball championships, but who are the other successful sides in March Madness times-gone-by?
| | |
| --- | --- |
| Team | Championships |
| UCLA | 11 |
| Kentucky | 8 |
| North Carolina | 6 |
| Duke | 5 |
| Indiana | 5 |
| Connecticut | 4 |
| Kansas | 3 |
| Louisville | 3 |
| Villanova | 3 |
Betting on March Madness upsets
With so many teams contesting the March Madness schedule, it stands to reason that there will be favorites and underdogs in each game. Some games will be evenly matched, but in others there will be an expectation that one of the sides will get to the next round.
That doesn't always happen. There are multiple reasons why this might be - a spate of injuries on the favorites' roster, a sudden loss of collective confidence, or a standout player being off his game - but as a smart bettor, you can capitalize on these instances, and find some March Madness upsets to get excited about.
If the underdog wins in a March Madness elimination round, that clearly makes for a huge story, and also an equally huge payout to the bettor who sees it coming. Not all March Madness predictions need to envision the toppling of a major player in college basketball, though. If you bet against the spread on March Madness, you can win big on your bet even if the underdog loses as normally expected.
In a match-up between a significant favorite and an underdog, you might see a spread that has the favorite starting at -12, for example. This means that the team has to win by 13 points or more for a bet against the spread on them to be won. Bet against the spread on the underdog, and even if the team loses, if it loses by 11 points, you've won a payout.
This is a compelling reason why betting against the spread on March Madness upsets can bring entertainment and excitement to the biggest month in college sport. Try it, and get your bets on, and we hope you find success!
Oddschecker provides an odds comparison service so you can see all the odds, offers, and promotions from every single sportsbook in one place.
They also provide free picks and analysis across every single sport. This means that at Oddschecker, you will always be able to see the best NFL odds and picks the market has to offer.