Sports Betting Terminology: What is a Moneyline Bet?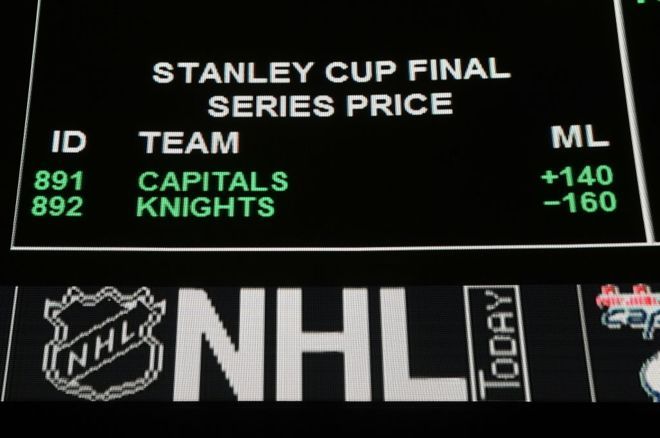 Betting on the moneyline is a popular way to bet on your favourite sports as it's the easiest way to determine the outcome of a particular event.
There are no further calculations to make or point spreads to consider. The money line bet is as straightforward as it could be.
Since you just need to predict the winner, the money line bet has only two outcomes:
If you guess right: you win
If you guess wrong: you lose.
So, if the moneyline bet is so simple to understand, why is that so many bettors find it confusing and turn to betting guides to understand what is a money line bet?
One thing that confuses first-time bettors is the symbols that sportsbooks use to display the odds.
In this beginner's guide, we are going to look at odds, symbols, and how to place your first bet on the moneyline.
What is a Moneyline Bet?
When you look at the basics of sports betting, there are two common types of bets everyone makes:
the moneyline bet
the point spread
While point spread betting involves predicting both the winner and the points margin, the moneyline bets only involve the winner.
Some bettors prefer the simplicity of a moneyline bet even when a point spread is offered for the same event.
With a moneyline bet, you don't need to concern yourself with how many points one team will score more than the other, as long as they score a higher number of points.
Of course, you might be hoping that both teams score the same number of points if you've bet on a tied game.
Is the Moneyline Bet for You?
Despite its simplicity, the moneyline bet is a great choice for those who have deep knowledge of a particular sport.
While first-time bettors use moneyline bets to place 'safe picks' and go for the most obvious winners, those with more experience can use it to snap some good wins when they are confident that the underdog has a good chance to beat the odds.
How Do the Odds Work on the Moneyline?
The best way to explain how the odds work in a moneyline bet is through an example.
Let's pretend it's the AFC Championship game and the New England Patriots are going up against the Denver Broncos.
The odds for the game might look like this:
| | |
| --- | --- |
| Team | Odds |
| New England | -120 |
| Denver | +100 |
New England are the favorite going into this one, as is indicated by the minus sign.
By the same token, the plus sign next to Denver indicates that they're the underdog.
You can use each number to work out how much you would profit by if you made a $100 bet.
You can do this by looking at each side of the moneyline as being opposites to each other.
It's easier to work out the bet amount that will return a $100 profit when betting on the favorite. Conversely, it's easier to look at how much a $100 bet would pay you when betting on the underdog.
You can always use a moneyline calculator to help you work out the odds.
Moneyline Parlays
Moneyline parlays are becoming increasingly popular.
A parlay is a single bet made of multiple outcomes, where the payout is higher than a bet on just one game.
Underdog parlays on the moneyline are especially popular due to the potentially high rewards.
It's a straightforward concept, and one you can master easily enough.
Once you're comfortable with betting moneyline parlays, you can add other types of bets to your parlays, such as over/under and point spreads.
What you need to keep in mind, however, is that each of your bets needs to go your way in order for you to be paid out.
If just one of your predictions fails, you've lost your entire parlay bet.
If you're new to betting, we recommend making an individual moneyline bet before you attempt a parlay.
How to Claim a Free Moneyline Bet Online
DraftKings is a market leader in sports betting, and they make it easy to find out why with a $500 risk-free bet for new customers.
Open an account via this page and credit your account to access an immediate bonus.
When you make your first bet, you're covered — as DraftKings will reward you a free bet to the exact same value.
And the good news is — Draftkings is not the only one to give you a freebie to try betting on sports.
When you register on PointsBet (another popular sportsbook) you get a similar bonus on your first and second deposits.
The two-tier bonus looks like this:
If your first Fixed-Odds Bet loses, you get up to a $500 Refund (in Bonus Bets)
If your first PointsBetting Bet loses, you get up to a $500 Refund (in Bonus Bets)
To access the offer, you need to register a free account via this page.
Moneyline Bet FAQ
Which are the best sports to bet on the moneyline?

As moneyline is a simply bet on a win, lose, or tie, you can bet on any sport. While the most popular sports include football, basketball, and baseball, which sport you bet on depends on your individual taste and which events you feel present you with the best opportunities to profit from.
What does in-play betting mean?

In-play betting takes place during the actual event. You can see the moneyline odds change as sportsbooks react to what is happening in the game. There may be cases where you feel that a sportsbook has overreacted, presenting you with opportunities to take advantage and place an in-play bet.
Where can I find betting picks?

On PokerNews, we provide advice and analysis on all the top sports and events. So if you need extra advice on where to place your moneyline bets, feel free to take advantage of our expert picks.
---
This article is courtesy of our sister sports betting portal Oddschecker.
Oddschecker is the world's most complete odds comparison service. Use it to see all the odds, offers, and promotions from every single sportsbook in one place.
They also provide free picks and analysis across every single sport. This means that at Oddschecker, you will always be able to see the best NFL odds and picks the market has to offer.
All odds correct and available at oddschecker.com/us at the time of publishing. Odds and offers available in New Jersey only. 21+