Five Poker Skills That Carry Over to Sports Betting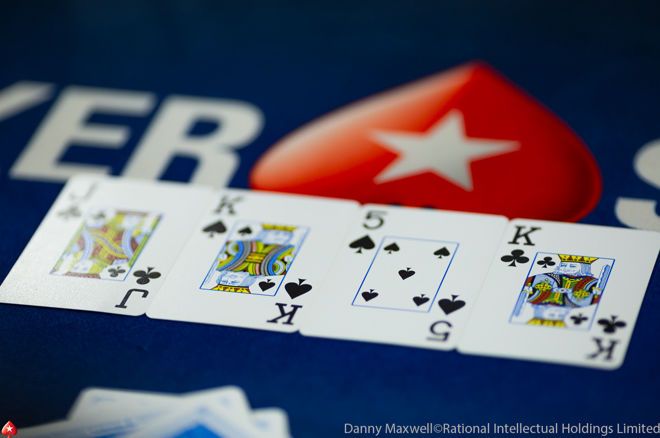 Las Vegas is a gambler's paradise because it provides so many unique ways to bet, and hopefully win.
Sports betting is one of the most popular forms of gambling in Vegas, and often times the sportsbooks will be filled with poker players.
That is because there are several skills you pick up in poker that also apply to success in sports betting.
Below you will see five of those skills. Let us know if you think we missed any by telling us in the comments!
Spotting Trends
One of the most key factors that many successful professional poker players will point to is their ability to read people and spot tells.
Tells are slight mannerisms that will often hint at whether a player is strong or weak.
Spotting these kinds of trends is often useful in sports betting as well.
Keeping an eye on key line movements will often show where the big money is going on a line, and doing homework like looking up % of individual bets compared to % of money placed is essential to being a successful sports bettor.
Being Aggressive
Poker players know when it's time to pump the breaks, and when it is time to press the gas. This also applies in sports betting.
No two betting lines are created equal.
You may have no strong feelings on one spread, while others you will be willing to place your mortgage on it.
In poker, it's key to sometimes "save up and take a shot" at a big tournament, and the same can be said for betting.
If everything lines up for you on a particular game, don't be afraid to place a large bet on that, rather than spreading smaller bets to cover your bases.
Having said all of that, the next trend is one of upmost importance.
Bankroll Management
The #1 reason why many poker players go broke is due to poor bankroll management.
Players will often play in bigger tournaments and cash games when they are starting out, and it can often lead to funds draining away quickly.
The same can be said in sports betting.
If you have a budget of $1,000, you probably shouldn't be spending $500 on the opening weekend of the NFL season.
In fact, you shouldn't be spending any more than $50 at a time, and in this case, it would be wiser to spread your bets around, to cut down on the inevitable variance of sports betting.
Dealing with Variance
In poker, you can often do everything right, get your money in good, and you will still lose.
It is impossible to avoid getting unlucky here and there, and it can often come in waves.
That is called variance, and being able to understand what it is, and cope with that, is another key component of being a professional poker player. Again, the same applies in sports betting.
There is an insane amount of variance in sports and sports betting, and that was perfectly on display this year in the NFL.
The Eagles managed to cover their spread over the Redskins after returning a bad lateral for a touchdown against the Redskins on the final play of the game.
The same situation happened in the 49ers Falcons game, though that final touchdown flipped to the over 49 points on the game.
If you aren't prepared to be on the wrong side of those fluke coin flips once in a while, sports betting and poker probably isn't for you.
Thrill of Competition
Competition. It's the reason why sports, and poker, are so popular.
Sports fandom presents the highest of highs, and the lowest of lows, with a roller coaster of emotions along the way that is unlike any experience.
Now with the ability to place bets on any sporting event, you can immediately have a dog in the fight, and a team to pull for.
Poker also provides incredible competition, as only one player is truly happy at the tournament: the winner. Sports betting and poker will always be linked due to this common bond.
Oddschecker provides an odds comparison service so you can see all the odds, offers, and promotions from every single sportsbook in one place. They also provide free picks and analysis across every single sport. This means that at Oddschecker, you will always be able to see the best NFL odds and picks the market has to offer.
Offers available in New Jersey only. 21+