Sports Betting Terminology: Pick 'em Bets Explained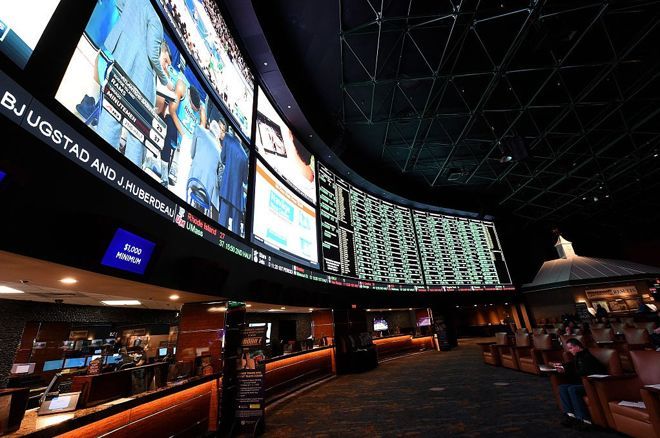 The term "pick em" is commonly heard in the world of sports betting, with experienced bettors knowing exactly what it means.
For many novice bettors however, it's a term that has thus far eluded them. Here, we're going to explain the meaning of "pick em" and how it works.
Let's begin with a brief refresher of spread betting, and then we'll look at how a pick em bet relates to the spread.
Most football and basketball bets are made on the point spread.
Sportsbooks create a spread with the purpose of attracting almost even betting on both teams, and ensuring that they make a profit on the "vig" (otherwise known as juice).
Often they don't have a perfect "handle" (share of money) on each side of a spread, but over the long-run, the vig is how the 'books create their profit.
How does pick em betting work?
Some people think that the spread is based on the sportsbook's prediction of the outcome, but that's not the case.
If significantly more betting is coming in on one of the two teams, the sportsbook will adjust the spread to keep betting even on both sides.
When you see a pick em game listed, it means that the point spread isn't factored in.
Therefore, to win a pick em bet, you just need to have your team win. It essentially means that it's an even point spread.
Pick em odds
Here's an example of NFL pick em odds.
Let's say that the San Francisco 49ers are playing the Seattle Seahawks. The game is being played at Levi's Stadium, and the odds are:
| | |
| --- | --- |
| Team | Odds |
| San Francisco | -110 |
| Seattle | -110 |
As you can see, the odds are identical for both teams.
We would call this game a pick em, as neither team is perceived as having the edge over their opponent.
If the game was being played at a neutral venue, Seattle would be favourite, but as San Francisco has home-field advantage, the odds are brought more in line.
Should I bet on a pick em?
A pick em bet eliminates any risk irrespective of the spread, and there's less to concern yourself with when it comes to knowledge of each team's past record, form, and performance.
A pick em bet is great for novice bettors in particular, as it's so easy to understand, there's seemingly less risk to them choosing the losing team, and being so evenly matched, each team will need to invest maximum effort in order to secure a win.
As you increase your knowledge of sports and sports betting, and begin to devise strategies, you may come across opportunities in the underlying data on both teams.
Once you've taken this data into account, it may be that the contest isn't as evenly matched as it may first appear.
It could be that one or more of the following aspects of a game favors one of the two teams, in particular.
Home vs away performance
Field type
Conditions
If you feel that a sportsbook has underappreciated any of the above factors, it presents you with an opportunity to place a pick em bet on the contest.
How can I get a free pick em bet?
BetAmerica offers a free bet up to $1,000, which is one of the best free bets you'll find online.
All you need to do is:
Sign-up and opt-in to the promotion
Make a deposit
Place a bet.
If your first bet loses, BetAmerica will credit your account with a bonus.
That bonus will the same amount of your bet, up to $1,000. This is a great offer for a pick em bet, as you get two chances to bet on evenly matched contests.
PointsBet is also a great option to consider.
While their bonus is far less than BetAmerica's, at $100, it's twice the amount of your required deposit.
You just need to open an account and deposit $50, and they will award you $100 in free bets, meaning you have $150 to play with.
Oddschecker provides an odds comparison service so you can see all the odds, offers, and promotions from every single sportsbook in one place. They also provide free picks and analysis across every single sport. This means that at Oddschecker, you will always be able to see the best NFL odds and picks the market has to offer.
Offers available in New Jersey only. 21+
FAQ
What are the best sports for pick em?
You can place a pick em bet on any sport where spread betting is available. While other sports are offered, the most popular two are football and basketball.
What are the best sportsbooks for pick em?
Aside from the two sportsbooks mentioned, we also recommend the following:
What's the difference between pick em and the money line?
Essentially, there is no real difference. You might find slightly less vig on a pick em game over the money line, or vice versa. So, it's wise to check both.