Bundesliga Streams: How to Watch the Bundesliga in Live Streaming (FREE)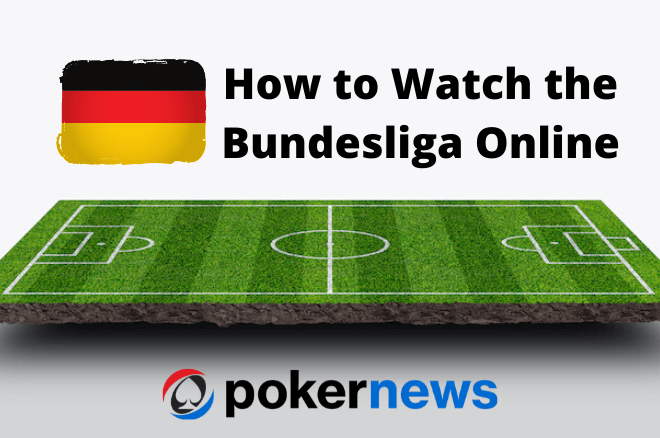 All Germany's Bundesliga matches are now available in live streaming for free.
The streams don't feature annoying ads / pop-unders and are 100% legal.
Register an account on DraftKings (free) to watch the 2020 Bundesliga in live streaming.
Germany's Bundesliga has been the first major football league in Europe to return after a long break due to the COVID-19 pandemic.
While the usual head-to-head battle for the title between Bayern Munich and Borussia Dortmund offers glimpses of normality, today's German league has very little in common with the one that started this eventful 2020.
Back to the pre-COVID-era, 43,300 (on average) followed each Bundesliga match and cheered for their teams right from the stadium.
Watch the Bundesliga Online!
Watch all the Bundesliga matches of the season in streaming and for free with ZERO annoying ads!
Today, the 'new football rules' no longer permit that. Only 322 people will be admitted to attend each match — with this number including only those who 'really' need to be at the stadium. Like the players, for example.
As CNN reports: "Only 98 people (including players, coaches and referees) will be allowed around the pitch itself with a further 115 in the stands (including journalists, hygiene staff and emergency services).
"109 more outside of that (consisting mainly of security guards)."
With no chances to attend a match at the stadium, TV and online streaming services are now the only way to follow Bundesliga matches live and discover who will take down the title at the end of this troublesome season.
Free Bundesliga Streams on DraftKings
Finding a Bundesliga live stream that works in 2020 is super simple, 100 per cent legal, and ad-free.
The Bundesliga live streams are 100% free, do not include any ads or annoying pop-ups / pop-unders, andoffer high quality streams with no buffering issues.
The list of all the links to watch Bundesliga matches in streaming online is available on DraftKings, one the largest legal sportsbooks in the United States.
To bring free Bundesliga live streams to the US*, DraftKings inked a deal with SportsRadar, a top player in the world of sports-related digital content services.
Watching the matches is very easy. You only need an account on DraftKings to access the service.
The Bundesliga live streams become available as soon as you have more than $0.00 on your DraftKings account — so a deposit is in order, too.
The Bundesliga live streams are free. You can use the funds on your account to bet on or play anything you like on the DraftKings website — or you can simply keep them there as a 'guarantee' to access all the streams. You just need to have something to be able to watch all of it.
Watch Bundesliga Live Streams from Your Mobile!
Watching Bundesliga matches online no longer needs you to keep your laptop open or connect to your AppleTV or ChromeCast to follow the action in Germany. That's because the new partnership between SportsRadar and DraftKings brings all of DraftKing's Bundesliga streams to the mobile app as well!
All the matches are available for free on iPhone and Android.
"We are delighted to expand our partnership with DraftKings to include live streaming in their mobile app," VP of US sales and gaming for Sportradar Neele Deely said.
"We share DraftKings' vision to deliver the best possible betting entertainment experience to US bettors, and we look forward to continuing to innovate together."
Download the Free App
Use the links below to download the app, register a free account, and watch the Bundesliga online for free!
---
*All the free Bundesliga live streams are available in all US states except Iowa.