NFL Picks Explained: How To Bet Smart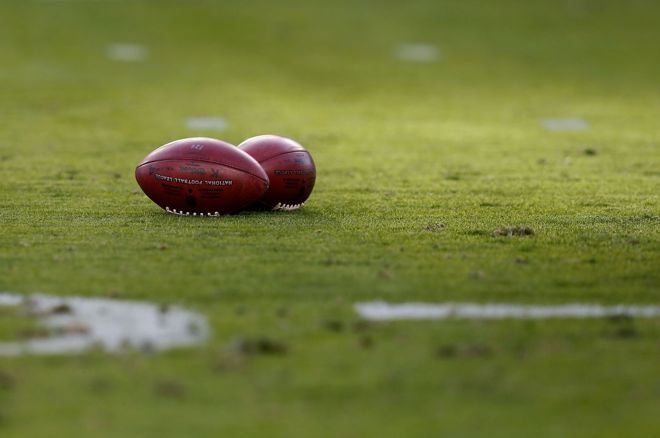 The National Football League or NFL, is one of the most popular and competitive sports leagues in the world, followed by millions, both inside and outside North America. It's not only popular for viewing however, as it's also one of the most popular sports to bet on worldwide.
We're going to look at where the best NFL picks are, how you can use them with betting against the spread, the principles of betting on football, and also who the people you can trust are when it comes to pre-game predictions. We'll try to answer all your most pressing questions, in order to bring you the chance to be the master of NFL predictions.
The betting basics:
Stick to a defined budget
Don't be afraid to bet against the spread
Watch the NFL like an expert, not like a fan
Shop around for the best odds, using Oddschecker
Daily fantasy sports can add spice to any game
Where can I find the best NFL picks?
There are plenty of betting sites that offer help to NFL bettors who want it.FoxBet has a pretty good resource when it comes to learning the basics of betting. The new site, which has been set up to offer legal betting in select US jurisdictions, knows that there will be some users who are new to the world of sports bets, and so it takes things back to square one and offers videos from its sports experts showing you what to look for in a bet, and how to place those bets. It's the perfect place to start if you're new to NFL picks.
Oddschecker is the place to go for sporting bets and NFL picks of all kinds, and it has a comprehensive slate of bets and picks that you could go for. On the left of the page are the latest betting odds available, with teams and odds carefully displayed and made clear to everyone, whatever level and experience you have in betting. On the right are the popular bets. Of course, as we'll explain in a moment, the most popular NFL bets aren't necessarily the ones you ought to go for on every occasion; sometimes popularity can be a distraction, particularly when it comes to the business of NFL predictions.
What are against the spread picks?
The spread is the margin of points that the team is expected to win or lose by. Betting against the spread is what happens when someone places a bet on a team that is probably expected to win by a significant amount, and that bettor wants to make the bet more of a challenge, which then results in a larger payout.
For example, if the Buffalo Bills played the Miami Dolphins, and you placed a bet that the Bills (-9) would beat the Dolphins (+9), what you're betting is that the Bills will win, but by more than 9 points. If not, you don't win the bet. Spread betting is a nice way of spicing up your bets, and what's more, it can turn a relatively predictable match result between two NFL teams, one of which may be significantly stronger than the other, into a match where there is genuine interest in the result.
A bet against the spread means you're confident of a team winning, so much so that you are prepared to predict the margin by which they will do it. Maybe try it out, if you encounter an NFL match where there appears to be a slight mismatch. You can bet against the spread on BetMGM now.
Which expert provides the best NFL predictions?
It depends what kind of NFL predictions you are looking for, but we'd say one of the sites that provides the most evidence-based and grounded set of picks is FiveThirtyEight. The site may be best known for its US Presidential Election predictions, but it has branched out to other walks of life to put its data to use.
As something that isn't a betting site, but might give you the statistical knowledge to make better bets down the line, FiveThirtyEight uses Elo ("relative strength") predictions to say which teams it thinks will win individual matches, by what spread, and also which teams are most likely to get to play play-offs and win the Super Bowl.
What's more, you can check for traditional Elo predictions and 'quarterback adjusted' Elo predictions, for that extra bit of precision when making your choice. As with all data-driven sites, the thing to remember is that the predictions are based on statistical models, and in the world of sport anything can happen on any day. The fact is, though, that these data models have been honed over years of trend analysis, and so they're more precise than the hunches of most experts.
Is it possible to win betting on NFL?
Sure it is. What you need to remember when making NFL predictions in order to place bets is to always plan to bet something that is well within your budget. Start out with a sensible amount of money - preferably smaller - and place some bets to get confidence and get an idea of where the market is at.
When you get to know the spread, as well as which teams and players are in form, and what affects the form of teams and players (injuries, firings of coaches, for example), you'll notice that the bets you place will be more accurate and more likely to succeed. This is when you start winning bets, and it also shows that not only are you following those NFL picks, but you're also reading between the lines, and working out which are worth following and which are not.
When you're feeling good about NFL bets, why not try fantasy football? You can place daily picks with FanDuel or DraftKings - they both offer really easy-to-play games, where you can choose a league to join, and pick a team that you think will crush your virtual opposition. It's different to traditional betting, because you're making NFL predictions based on which players will perform best for specific attributes and executions, but it's just as compelling, and adds a new way to win when making NFL predictions.
NFL All-Time Records To Note:
| | |
| --- | --- |
| Most Super Bowl wins | New England Patriots (6) |
| | Pittsburgh Steelers (6) |
| Most Super Bowl appearances | New England Patriots (11) |
| Most League championships | Green Bay Packers (13) |
| Most points in a season | Denver Broncos, 2013 (606) |
| Most touchdowns in a season | Denver Broncos, 2013 (76) |
Data correct and available at time of publishing 12/03/2019.