Unibet Open Heads to Dublin on Feb. 25 to March 1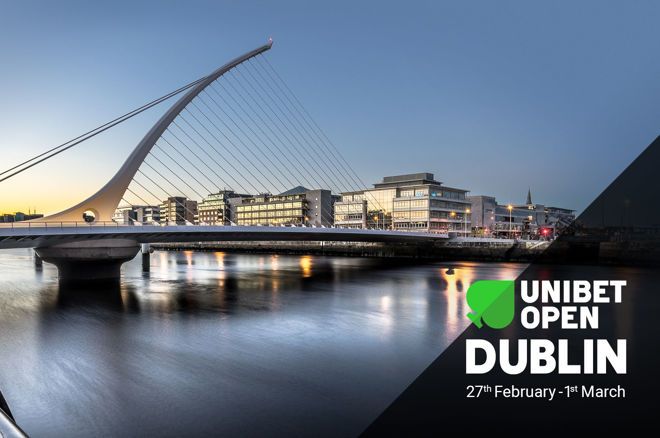 Table Of Contents
The Unibet Open heads to the Irish capital of Dublin for the third-time in festival history for tons of poker action, parties, and other exclusive events from Feb. 25 to March 1 at the Bonnington Hotel Dublin.
The event was a smashing success the last time around when United Kingdom's Paul Jux Holderness finished on top of a field of 359 entrants to win a huge top prize of €74,900 ($84,976).
PokerNews will be live reporting the highlight of the festival in the Unibet Open Dublin €1,100 Main Event.
Qualify to the Unibet Open Dublin!
Join satellites only at Unibet Poker to the Unibet Open Dublin every Wednesday and Sunday.
There is still plenty of time to qualify exclusively at Unibet Poker where every Sunday you can win a Unibet Open package and every Wednesday you can play for a Unibet Open Main Event seat.
About the Main Event
The Unibet Open Main Event is one of the best tournaments in Europe. It is a throwback to the past where players can't fire in an unlimited amount of bullets.
The tournament boasts an amazing structure with players starting with 30,000 in chips during each of the three opening flights on Feb. 27-28. The first two opening flights feature long 60-minute blind levels while the final opening flight plays out three-times as fast with 20-minute blind levels.
As we mentioned, the tournament is practically a freezeout. The only qualification here is that the tournament allows for a single re-entry provided that the second bullet is used on Day 1c.
Players that survive the opening flights will fight it out on the felt for two more days on Feb. 28 and March 1 until the third-ever Unibet Open Dublin Main Event champion is crowned.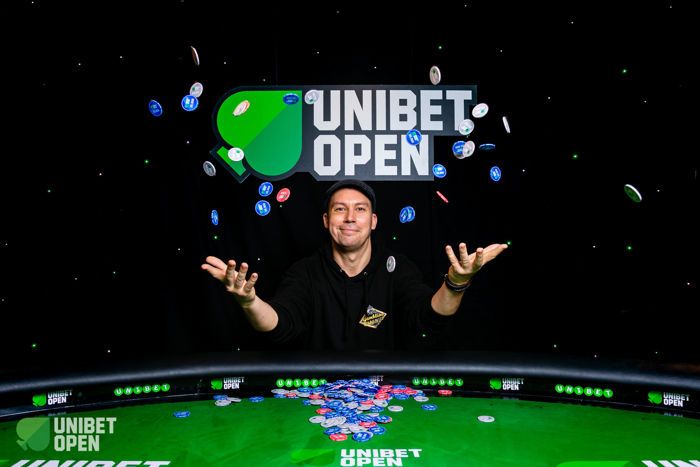 Other Unibet Open Dublin Highlights
In addition to the Main Event, players at the Unibet Open have plenty of satellites and side events on the schedule to choose from.
Some of the other highlights on the schedule include the €225 Unibet Open-er (Feb. 25-26), the €2,200 Unibet High Roller (Feb. 25-26), the €330 Unibet Super Stack (Feb. 29 to March 1), €165 Pot Limit Omaha (Feb. 29), the €165 Irish Poker (Feb. 29), and the €220 Progressive Knockout (March 1).
The ever-popular #Queenrules Ladies Event, featuring an affordable €90 buy-in is also back on the schedule.
Unibet Open fans will also be entertained by the three invitational events on the schedule including the Tag Team Championship (Feb. 26), the Unibet Battle Royale (Feb. 27), and the Unibet Community Freeroll (Feb. 29).
2020 Unibet Open Dublin Schedule
| Date | Time | Buy-in | Event | Levels | Starting Stack | Type |
| --- | --- | --- | --- | --- | --- | --- |
| Feb. 25 | 7:30 p.m. | €165 | Satellite to Main Event | 20 min. | 10,000 | Re-entry |
| Feb. 26 | 2 p.m. | €225 | Unibet Open-er Day 1 | 30. min | 20,000 | 1 Re-entry |
| | 4 p.m. | €330 | Satellite to High Roller | 12 min. | 15,000 | Re-entry |
| | 6 p.m. | €2,200 | Unibet High Roller Day 1 | 40 min. | 30,000 | 1 Re-entry |
| | 7 p.m. | Invitational | Tag Team Championship | 20 min. | 25,000 | Freezeout |
| | 7:30 p.m. | €165 | Satellite to Main Event | 20 min. | 10,000 | Re-entry |
| Feb. 27 | 12 p.m. | €2,200 | Unibet High Roller Day 2 | 40 min. | 30,000 | 1 Re-entry |
| | 12 p.m. | €1,100 | Unibet Open Main Event Day 1a | 60 min. | 30,000 | 1 Re-entry on Day 1c Only |
| | 1 p.m. | | Unibet Open-er Day 2 | 40 min. | | |
| | 4 p.m. | €165 | NLH Turbo | 15 min. | 15,000 | 1 Re-entry |
| | 7 p.m. | Invitational | Unibet Battle Royale | 20 min. | 25,000 | Freezeout |
| | 7:30 p.m. | €175 | Satellite to Main Event | 20 min. | 10,000 | Re-entry |
| Feb. 28 | 12 p.m. | €1,100 | Unibet Open Main Event Day 1b | 60 min. | 30,000 | 1 Re-entry on Day 1c Only |
| | 4 p.m. | €165 | Satellite to Main Event | 15 min. | 10,000 | Re-entry |
| | 8 p.m. | €30 | Flipout | | | |
| | 9 p.m. | €1,100 | Unibet Open Main Event Day 1c | 20 min. | 30,000 | 1 Re-entry on Day 1c Only |
| | 10 p.m. | €110 | NLH Hyper Turbo | 10 min. | 10,000 | Freezeout |
| Feb. 29 | 12 p.m. | | Unibet Open Main Event Day 2 | 60 min. | | |
| | 1 p.m. | €165 | Pot Limit Omaha | 20 min. | 15,000 | 1 Re-entry |
| | 1 p.m. | €90 | #Queenrules (Ladies Event) | 20 min. | 15,000 | 1 Re-entry |
| | 3 p.m. | €330 | Unibet Super Stack Day 1 | 30 min. | 25,000 | 1 Re-entry |
| | 6 p.m. | Invitational | Unibet Community Freeroll | 10 min. | 10,000 | Freezeout |
| | 7 p.m. | €50 | Flipout XL | | | |
| | 8 p.m. | €165 | Irish Poker | 15 min. | 15,000 | 1 Re-entry |
| March 1 | 12 p.m. | | Unibet Open Main Event Final Day | 60/45/30 min. | | |
| | 12 p.m. | | Unibet Super Stack Day 2 | 30 min. | | |
| | 12 p.m. | €110 | Mini Main | 15 min. | 30,000 | |
| | 4 p.m. | €220 | Progressive Knockout | 15 min. | 15,000 | |