PokerStars Reportedly Redistributes $1.35M from 2018 WCOOP Champ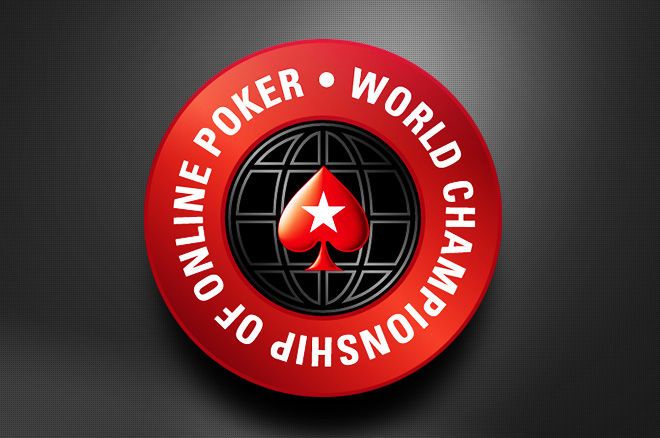 PokerStars World Championship of Online Poker history has been revised once again as 2018 winner "wann2play" reportedly had their account frozen and winnings redistributed, more than a year after their victory in the marquee online event.
Max Silver had the news on Friday. PokerNews reached out to PokerStars for comment on the matter.
"Our players deserve a safe place to play online poker," said Rebecca McAdam, associate director, group public relations. "That's why we invest millions of dollars every year and have a large Game Integrity team working round the clock. A large part of the Game Integrity team's responsibility is to thoroughly investigate players who appear to disrupt that safe, fun and enjoyable environment.
"If the case arises where we believe that a player is acting inappropriately, we use cutting edge technology and practices to keep the game safe and distribute funds back to affected players as fairly and quickly as possible."
McAdam referred all players to the site's game integrity page for more info.
Argentinian Player Waigel Promoted to Champ
The 2018 WCOOP Main Event High saw 2,044 entries logged for the usual price of $5,200. A star-studded final table emerged featuring the likes of Linus "LLinusLLove" Loeliger, Michael "mczhang" Zhang and Noah "Exclusive" Boeken.
However, after Loeliger busted in third, the heads-up match would be contested by "wann2play" and Ezequiel "eze88888" Waigel. They agreed to a deal that saw chip leader Waigel lock up $1,257,203.66 and his opponent $1,152,967.97. Waigel would drop the subsequent match for the remaining $200,000 in play, leaving "wann2play" as the champ.
Original Final Table Results
| Place | Player | Home Country | Prize |
| --- | --- | --- | --- |
| 1 | wann2play | Netherlands | $1,352,967.97* |
| 2 | Ezequiel "eze88888" Waigel | Argentina | $1,257,203.66* |
| 3 | Linus "LLinusLLove" Loeliger | Austria | $764,501.99 |
| 4 | Robby "PlayaPlz" Lipkin | Costa Rica | $540.584.85 |
| 5 | Michael "mczhang" Zhang | UK | $382,252.52 |
| 6 | Noah "Exclusive" Boeken | Netherlands | $270,293.45 |
| 7 | 0409479 | UK | $191,127.28 |
| 8 | 4rebmun | Canada | $135,147.23 |
PokerStars Blog reported that they "didn't know much" about "wann2play" other than the player had won a $530 satellite to get in and hailed from Netherlands.
It seems the mystery player had their account frozen in fairly short order, as rumors circulated last summer about a "well-known pro" ghosting the account following a tweet from top tournament pro "girafganger7".
For his part, eventual second-place finisher Waigel said he noticed something funny right away.
"Was playing with that guy for hours since [the last 50 to 100 players], and the gameplay wasn't the same as in the final table," he told PokerNews. "It could be coincidence or just a matter of money, but at end made a review and confirmed it. Apart from this, talked with some people about it and they said they knew ghosting was involved but couldn't tell me names."
Waigel said he alerted PokerStars to his suspicions and it seemed the operator was already looking into the situation. Eventually, he said, PokerStars confirmed the matter with him without giving many details, saying only that "the winner wasn't him and was multi-accounting/ghosting" and VPN use was involved.
PokerStars did not confirm to PokerNews whether this was the case.
Waigel added he feels great to have the situation rectified with the rightful players being paid out.
Not the First WCOOP Winner to Vacate
Amazingly enough, it's not the first time a WCOOP winner has vacated the title following revelations of tournament misconduct.
Back in 2007, "TheV0id" appeared to have won the event for about $1.22 million. However, PokerStars determined someone other than registered user Natalie Teltscher had played on the account. According to PocketFives, she unsuccessfully tried to recoup the money in court.
Kyle "ka$ino1" Schroeder was named champion and awarded $1,378,330.50 in adjusted prize money.
Reporting from Will Shillibier contributed to this article.
The Stars Group is a majority shareholder in iBus Media.