Poker Vlogger Brad Owen Gives an Inside Look of His Life in an 888poker Documentary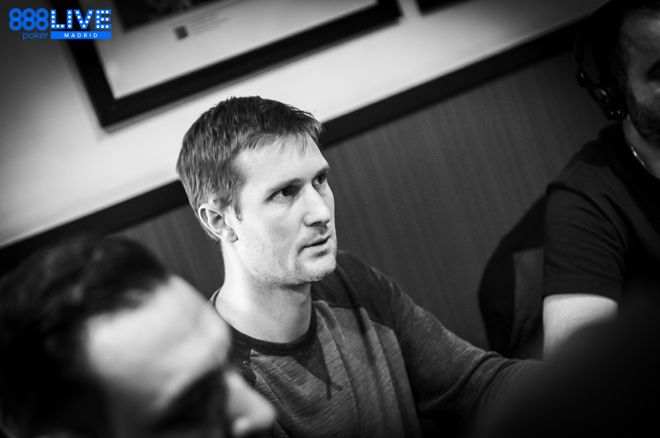 Table Of Contents
Brad Owen is a mid-stakes no-limit hold'em player out of Las Vegas. He is better known as a popular poker vlogger on YouTube with nearly 200,000 subscribers and more than 33 million views on his videos.
Owen has experienced some ups and downs as most poker players have but sometimes are unwilling to share.
But life can be an open book for YouTubers and 888poker took advantage of this when they met Owen at 888poker LIVE Madrid. They followed him around for a day before producing a six-minute poker documentary titled Behind the Scenes of Brad Owen's Poker VLOG on YouTube.
Read now: Basic Guide to Beating the $1 Million BLAST Special Edition at 888poker.
Simulated Limit Hold'em?
The documentary begins with Owen explaining how he got into poker. His poker passion began in 2003 with poker on the computer but not in the way you might think as it didn't involve at first depositing money onto a real-money online poker room.
"I first got into poker through playing a CD-ROM game actually," stated Owen. "My dad was in the casino industry and he needed to learn all of the casino games."
He wound up playing limit hold'em tournaments at Hoyle Casino but not against actual people but instead facing off against simulated opponents. The love of the game began there with Owen sharing he would play every day after school.
Owen realized early on that he had the potential to be good at poker. While in high school, Owen shared that he played against his father, his brother, and his brother's college friends. This allowed him to gain confidence especially after feeling he was better than his brother.
"My brother is much bigger, smarter, stronger, all those things," shared Owen. So he would beat me a lot in everything growing up. Poker was the first thing I was able to beat him at.
Strike One for Owen
Owen shared that he became a poker pro in 2012 when he moved to Las Vegas with a $10,000 bankroll.
It began well with Owen managing to make $3,000 to $4,000 a month and keeping expenses at a minimum.
That all changed when Owen decided to move to Orange County to be with his girlfriend.
He lost his bankroll and moved back home with his parents. He became an accountant and at the time felt his life as a poker pro was over.
"That was the most soul-crushing thing I have ever done," said Owen.
Timing is Everything
Owen decided to give poker another try but was far from optimistic that he would be able to survive.
"Went back to poker," said Owen. "That was a huge decision for me and I thought there was a good chance I would go broke again."
Whether or not this would have been the case isn't really known since shortly after Owen launched his first vlog on YouTube in 2016.
"I got into doing a YouTube vlog in 2016," said Owen. "There was a huge void where there was no content out for low and mid stakes players playing poker."
Owen then discusses some of his challenges in launching the vlog including secretly filming live poker hands for his content.
Now, the tables have turned with Owen establishing himself as one of the best poker vloggers in the world, even being honored in 2019 with a Global Poker Award trophy in the People's Choice category.
Casinos now seek Owen out as its good publicity, although not covered in the documentary is how the outbreak of the coronavirus and most casinos shutting their doors temporarily will affect his output.
We won't give away any more spoilers and recommend checking out the documentary below.